5 Must-See Acts at kineticFIELD at EDC Las Vegas 2018
Upcoming Event
Headliners, we've arrived at the end of this magical series, and with perfect timing, too. With EDC Las Vegas 2018 kicking off this weekend, we're (sadly) closing out this ongoing sequence of lists in which we've highlighted some of our favorite acts across all eight massive themed stages at EDC Las Vegas.
Over the past few weeks, we've taken a deep dive into this year's diverse artist roster—stage by beautiful stage. We headbanged to the neck-snapping low-end of bassPOD; danced to the cutting-edge sounds of circuitGROUNDS; jumped to the trap beats and bass treats at cosmicMEADOW; grooved to the house and techno cuts at neonGARDEN; felt the trance feels at quantumVALLEY; destroyed our surroundings with hard dance at wasteLAND; and stepped into the future at stereoBLOOM.
A limited number of VIP passes, shuttle passes, and Camp EDC RV spots remain for EDC Las Vegas 2018. Grab your passes now!
To close out our beloved series, we saved the biggest and baddest EDC stage for last: kineticFIELD. As the largest stage in all of EDC Las Vegas, this behemoth is a sacred space for Headliners from around the world. Always in motion and forever evolving, kineticFIELD has taken many shapes and has increased in size throughout the years, transforming itself as well as those who experience it firsthand. A Headliner favorite, it's a multidimensional spectacle, powered by futuristic designs and top-of-the-line production, where magical moments happen every second, every day. It's also home to some of the biggest dance music artists around the world, all weekend long. kineticFIELD takes a grand new form every year, so you best believe we have another giant surprise for you this weekend! Find out when we return home to EDC Las Vegas.
Make sure to revisit this swaggy series before heading out to EDC Las Vegas. For more musical goodies, make sure to bump our official EDC Las Vegas 2018 playlist, which includes a track from every artist on the bill. We've also got individual stage-by-stage playlists for kineticFIELD, bassPOD, circuitGROUNDS, cosmicMEADOW, neonGARDEN, quantumVALLEY, wasteLAND, and stereoBLOOM. Looking for more? Smash that play button on the EDC Las Vegas 2018 Compilation, presented by Insomniac Records.
Today, get to know the five must-see acts at kineticFIELD at EDC Las Vegas 2018.
JOYRYDE
Friday, May 18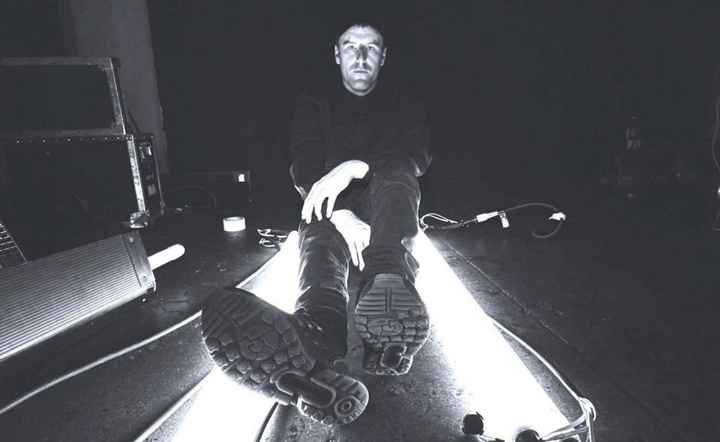 There's no one explanation behind JOYRYDE's speedster-like rise to the top. But if we had to take one guess, we're putting our money on his bass-forward, genre-defying sound. If you're like us, you've been following this guy since he first rode onto the scene in 2015 with "Kickin Off." Since then, he's become a regular on the Insomniac festival circuit, with past performances at EDC Las Vegas, EDC Orlando, and EDC Japan, and he's been adopted into the wider Wide Awake family, having been a guest on both Night Owl Radio and our Wide Awake Stories podcast.
While his music is sparsely released, it hits with such a might you'd hardly realize the gap between releases. He counts remixes for Destructo ("4 Real") and Jauz ("Feel the Volume"), plus phat collaborations with hip-hop kings Rick Ross ("Windows") and Freddie Gibbs ("Damn").
But his talents expand beyond the decks: His résumé also includes work in the worlds of fashion, film, and production design. It all comes together on his insane C.A.R stage production, which features JOYRYDE atop a tricked-out 1969 matte black Dodge Charger. Make sure to take this ride.
Follow JOYRYDE on Facebook | Twitter | SoundCloud
Slushii
Friday, May 18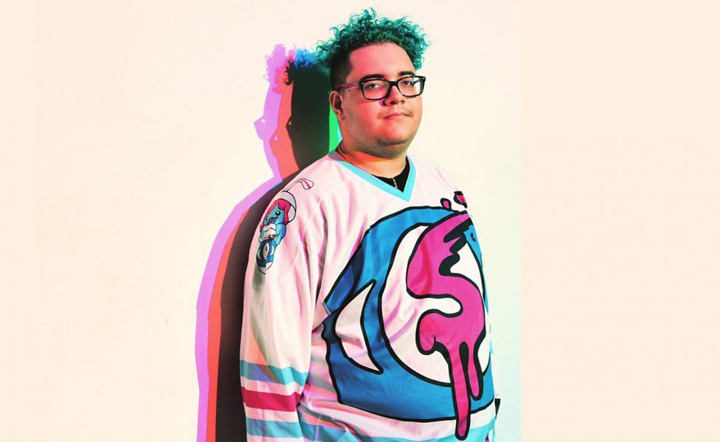 This rainbow-mop-topped producer is as colorful as his music. Much like his fellow flamboyant comrade Marshmello, Slushii skyrocketed to the outer limits of the dance music stratosphere in a matter of two short years. Today, the 20-year-old is pegged as the future of electronic dance music, which isn't too far from the truth—the dude definitely sounds like it. His original productions range from shiny electro to gut-wrenching dubstep and trap, all powered by textured atmospherics and raw energy.
Since hitting the scene from seemingly out of nowhere in early 2016, he's already reached legend level: touring across five continents and countless countries; headlining three of his own tours; performing at the world's top music festivals, including EDC Las Vegas; holding club residencies in Las Vegas; and remixing the likes of Galantis, Zedd, Adventure Club, Alan Walker, the Chainsmokers, and tons more. In 2017, he raised the stakes with his futuristic debut studio album, Out of Light, and he continues the menace with his recently released Marshmello collaboration, "There x2," and his Find Your Wings EP. Head here to catch a bona fide star in the making.
Follow Slushii on Facebook | Twitter | SoundCloud
Dombresky
Friday, May 18, and Saturday, May 19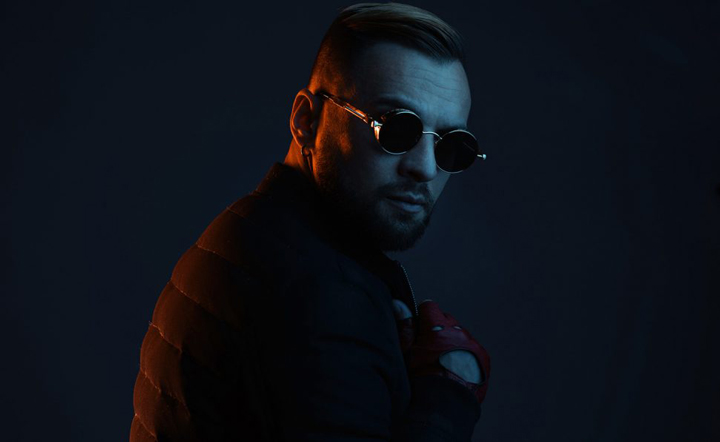 We love us some Dombresky so much, he's one of the very few artists performing at EDC Las Vegas twice: at kineticFIELD on day one, followed by a performance at stereoBLOOM on day two (he's taking a well-earned break on the final night). That alone should give you a major clue into Dombresky's chameleon-like production and DJ skills, as he's able to flex behind the decks in both mainstage and side-stage settings.
We've been on the Dombresky bandwagon since 2017, when the French producer helped launch our Insomniac Records offshoot imprint IN / ROTATION with his weighty club cut "Technikal." Since then, he's joined us as a regular Night Owl Radio guest and blessed us with an exclusive collaborative mix for Audiotistic Bay Area 2017 alongside fellow Frenchmen Point Point. He's since returned to the Insomniac Records fold with "Girls Night Out," a 2017 collaboration with Tony Romera, in addition to releases with Mad Decent and Confession and collaborations with Habstrakt, Malaa, and Samaran.
Head here if you're in the mood for some proper house bounce.
Follow Dombresky on Facebook | Twitter | SoundCloud
Mercer
Sunday, May 20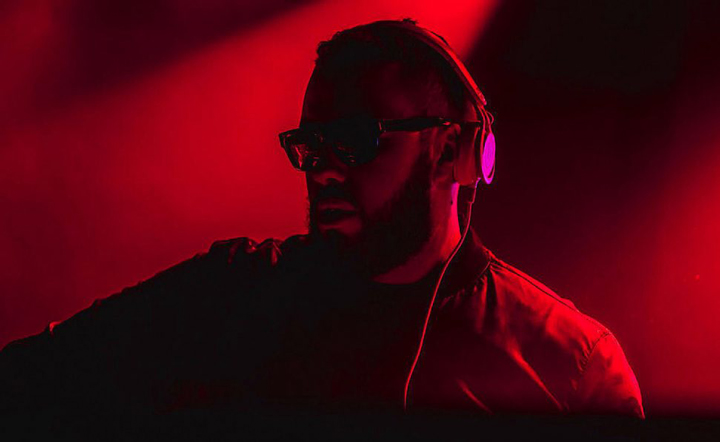 Parisian producer Mercer has been ripping up the streets in his native France as part of the Pardon My French crew alongside fellow Frenchmen DJ Snake, Tchami, and Malaa. With this new wave of French producers, Mercer continues in the country's rich electronic dance music history honed by industry luminaries like Daft Punk and David Guetta. Mercer first made waves as early as 2012 with his breakthrough collaboration with Mystique, "Here Comes That Sound," for Spinnin'. Mercer personally impressed Hardwell so much, the superstar signed the up-and-comer to his Revealed Recordings to release the massive "Welcome to the Jungle," a collaboration with Alvaro, featuring Lil Jon.
Mercer has since gone on to release music with all the top brass in the game, including Dim Mak, Musical Freedom, and Confession. His love for disco and house music comes to life once again on "Satisfy," his latest single and his first release of the year, for Spinnin'. It's a clear indication that 2018 will be the year of Mercer's domination.
Follow Mercer on Facebook | Twitter | SoundCloud
Moksi
Saturday, May 19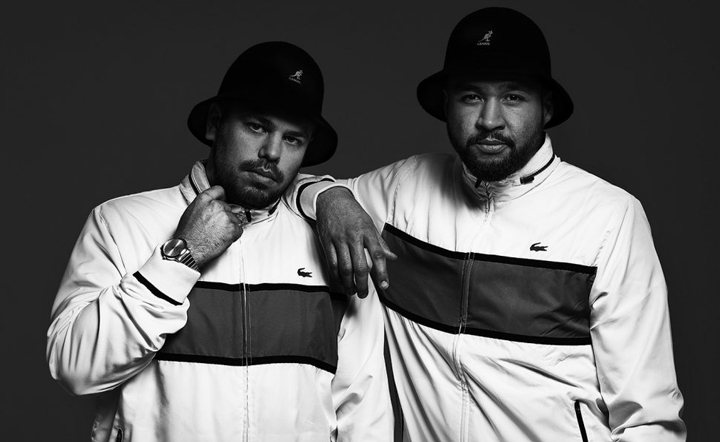 The story of Dutch duo Moksi is the stuff of fairy tales. Their first track, a 45-second snippet that would eventually become the massive cut "Getting Higher," caught the attention of Yellow Claw, who then signed Moksi to their Barong Family imprint. The result was the 2015 Brace Yourself EP, which included a completed version of "Getting Higher" and launched Moksi as bona fide rising stars on the strength of their bass-powered electro and melodic dance jams.
Today, Moksi is one of the most vital acts on Barong Family, where they've since released multiple EPs, including The Power of Moksi and The Majestic. On the remix front, they've reworked everyone from Valentino Khan ("Deep Down Low") and Hardwell ("Mad World") to big bosses Yellow Claw on multiple occasions ("Till It Hurts," "Feel It," "No Class"). They also count mega collaboration with DJ Snake via the track
"Pigalle" off his 2016 debut studio album Encore.
To date, they have more than 45 tracks under their belt—and this is only the beginning.
Follow Moksi on Facebook | Twitter | SoundCloud 
EDC Las Vegas 2018 takes place Friday, May 18, through Sunday, May 20, at Las Vegas Motor Speedway. A limited number of VIP passes, shuttle passes, and Camp EDC RV spots remain for EDC Las Vegas 2018. Grab your passes now!
Follow EDC Las Vegas on Facebook | Twitter | Instagram
---
Share
---
Tags
---
You might also like