5 Must-See Acts at cosmicMEADOW at EDC Las Vegas 2018
Upcoming Event
Hooray for you, Headliner! You've made it to the halfway point in this awesome weekly series, where we're spotlighting some of our favorite acts across all eight themed stages at EDC Las Vegas 2018. If you've been tuning in, we've already explored the underground sounds of neonGARDEN, felt the feels at quantumVALLEY, escaped to wasteLAND, and traveled to the future at stereoBLOOM.
A limited number of VIP passes, shuttle passes, and Camp EDC RV spots remain for EDC Las Vegas 2018. Grab your passes now!
Today, we're heading to the glorious cosmicMEADOW, a Headliner favorite and one of the most beautiful spectacles in all of EDC Las Vegas. cosmicMEADOW is where the worlds of electronic music and rap and hip-hop seamlessly collide into one culturally progressive hodgepodge of musical freedom. This year welcomes the return of our sister brand HARD, which is hosting cosmicMEADOW for the first time since 2014. Expect nothing but trap, bass, and electronic goodness for three straight days!
Make sure to check back here every week as we take a deep dive into this year's lineup, stage by beautiful stage.
Today, get to know the five must-see acts at cosmicMEADOW at EDC Las Vegas 2018.
Ekali
Saturday, May 19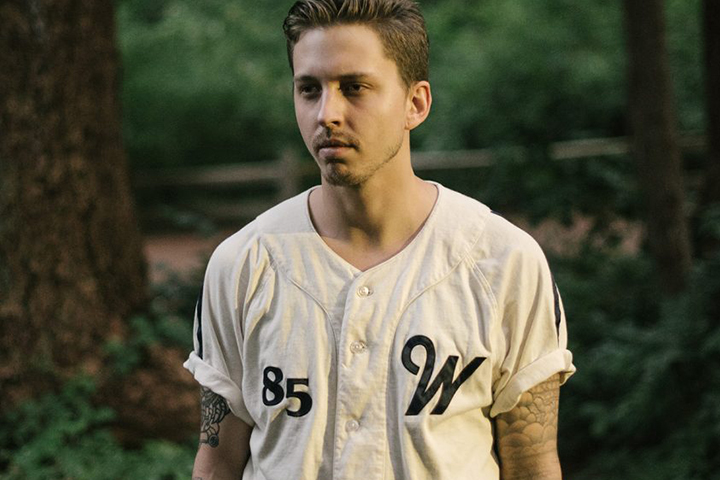 Hailing from Vancouver, Ekali is one of the brightest voices to bust out of the Canadian electronic music world. While he's still fresh on the scene—having just started making electronic music in 2014—his résumé already reads like a pro's: He represented his motherland as the only Canadian participant in the lauded Red Bull Music Academy in 2014; he's got a writing credit on Drake's If You're Reading This It's Too Late to his name; he counts official releases and remixes on OWSLA, Big Beat, Atlantic, and more; and he's amassed more than 20 million streams of his music collectively. He was headlining his own tours by 2016, and he dominated the festival circuit in 2017 with plays at Electric Forest, Hard Summer, and beyond.
On the music side, his background as an instrumentalist and producer feeds his kaleidoscopic style, which is defined by airy melodies, bass-leaning breakdowns, and futuristic ideas. Basically, it's a whole lot of swag packed into one meaty sound. Check out "Forever," "Blame," and "Past Life" for sonic proof. His long-awaited EP promises beat music combined with his unique take on pop. Maybe you'll hear some previews at cosmicMEADOW.
Follow Ekali on Facebook | Twitter | SoundCloud
Whethan
Friday, May 18
You most likely know Whethan as the dude who brought out yodeling kid Mason Ramsey, the beloved viral sensation, during his performance at Coachella last month. It was a smart and timely move from Whethan, who knows a thing or two about the internet. Whethan, the 18-year-old production prodigy born Ethan Snoreck in Chicago, first broke out as a promising SoundCloud producer back in 2015. His songs caught internet fire from the get-go, with his earliest remixes and bootlegs racking up millions upon millions of streams on SoundCloud. He's since made the jump from budding SoundCloud act to bona fide star in the mainstream limelight.
Whethan's career has seen a meteoric rise in the past three years, with milestones stacked upon milestones: a European tour with Louis the Child; a headlining North American tour; an arena tour as direct support for the Chainsmokers; multiple high-profile festival performances; and the list goes on. On the music side, his future-forward style includes collaborations with Charli XCX, Mascolo, and Flux Pavilion & MAX, with the latter counting more than 50 million streams worldwide. This year, his collaboration with Dua Lipa, "High," was featured on the Fifty Shades Freed official soundtrack. His latest track, "Be Like You" featuring BROODS on Big Beat, sees Whethan traveling deeper into the future. He'll do the same at cosmicMEADOW.
Follow Whethan on Facebook | Twitter | SoundCloud
Dabin
Saturday, May 19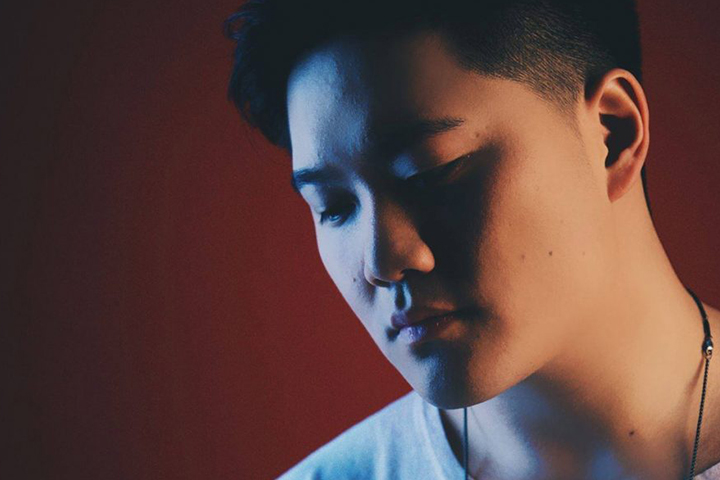 Dabin's simple Twitter bio explains everything you need to know about him: "Just trying to make you feel." Indeed, his music is the type of feels-inducing sound that pulls at the heartstrings and pushes listeners to near tears on first listen. He wears his heart on his sleeve all throughout Two Hearts, his 2017 debut album released on Kannibalen Records. The 11-track LP weaves through a moving story of love and loss that really needs to be experienced in full and on repeat.
The Toronto-born, Montreal-based producer and instrumentalist is today one of the fastest-rising rookies to come out of Canada. He got his early start as a buzzing electro and dubstep producer, but he has since refined and evolved his sound to encompass robust songwriting and rich instrumentation. His current sound stems from his teen days, which he spent mastering multiple instruments, including piano, drums, and guitar. Today, he meshes it all together in his progressive live show, which incorporates electronic guitar, synthesizers, and drum pads. It's a sight to see, for sure.
Follow Dabin on Facebook | Twitter | SoundCloud
Big Wild
Sunday, May 20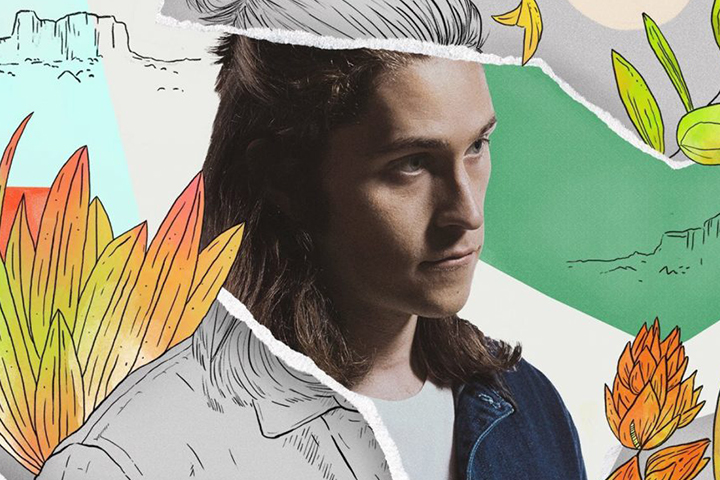 Producer Jackson Stell largely owes his expansive and ambitious sound as Big Wild to California—his musical, spiritual, and physical home. His career in music is a long journey that dates back to his middle school days in Massachusetts, where he fell in love with the sounds of rap luminaries like Dr. Dre, the Neptunes, and Timbaland. After producing hip-hop instrumentals under the alias J Beatz throughout high school and college, Stell headed west to the Golden State, where he would soon discover newfound inspiration and creativity. And thus, Big Wild was born.
The Big Wild style today reflects the natural beauty and arts-centric lifestyle of California via organic sounds, sunshine-bright melodies, and laid-back vibes. His brand of chilled-out, lush soundscapes won him the attention of mega live electronic act ODESZA, who enlisted Big Wild as the opener on their national tour in 2015 and signed him to their buzzing Foreign Family Collective imprint. It's there that he broke through via his 2017 Invincible EP and corresponding North American tour that same year.
Big Wild has made a name for himself as a can't-miss act via his live show, which sees him mixing a hybrid drum set, a keyboard, and more elements. Make sure to squeeze this one into your Sunday night schedule.
Follow Big Wild on Facebook | Twitter | SoundCloud
Parker
Friday, May 18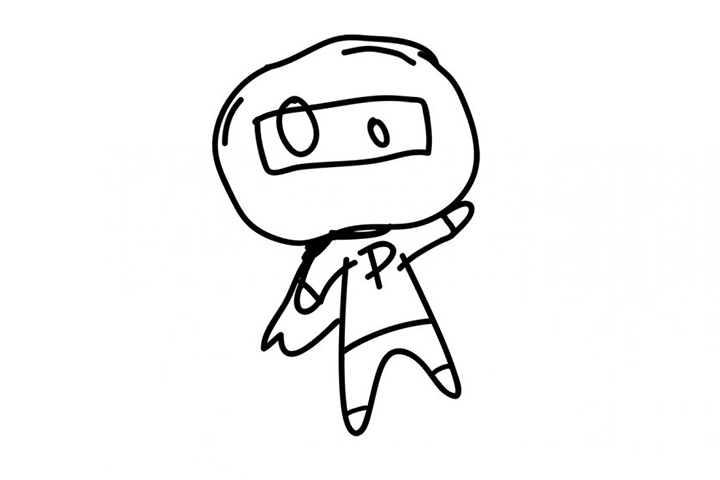 Not much is known about Parker, the producer burning up the internet with his hi-tech sound. There's little info about him online—he'd rather let the music do the talking. And big talking it does: His sound traverses trap, bass, dubstep, and future bass all at once, often in one single song. We first met Parker at Countdown NYE 2017, when he delivered an epic mix to close out the year. But he's been wowing die-hard electronic fanatics since 2016, when he debuted his remix of "Superstar" from Pegboard Nerds & NGHTMRE featuring Krewella. He's since remixed everyone from Ghastly & Matthew Koma to Destructo.
In 2017, he made a giant leap in his sound via his debut EP, Spark, which featured a refined sense of production with the same amount of newcomer zeal. His new Shutter EP, a collaboration with DEANNA, sees Parker flexing his production muscles even harder, with glimpses of what's to come from this rising artist. Feel the energy firsthand at cosmicMEADOW before Parker reaches the mainstage.
Follow Parker on Facebook | Twitter | SoundCloud
EDC Las Vegas 2018 takes place Friday, May 18, through Sunday, May 20, at Las Vegas Motor Speedway. A limited number of VIP passes, shuttle passes, and Camp EDC RV spots remain for EDC Las Vegas 2018. Grab your passes now!
Follow EDC Las Vegas on Facebook | Twitter | Instagram
Follow Hard Summer on Facebook | Twitter | Instagram | SoundCloud
---
Share
---
Tags
---
You might also like