5 Must-See Acts at quantumVALLEY at EDC Las Vegas 2018
Upcoming Event
In our newly launched weekly series, we're highlighting some of our top choices across all eight themed stages at EDC Las Vegas 2018. So far, we've traveled through the ravaged, post-apocalyptic world of wasteLAND, home to the harder styles of dance music, and stereoBLOOM, our brand-new musical world that's bringing future sounds and a club atmosphere to the heart of EDC.
EDC Las Vegas 2018 tickets are on sale now.
Today, we're tapping into the feels as we travel to quantumVALLEY, where trance-heads will unite as one big, happy family on the dancefloor. Hosted by Dreamstate, Insomniac's dedicated trance brand, quantumVALLEY debuted at EDC Las Vegas last year with an immersive, never-before-seen stage. This year, quantumVALLEY returns with a brand-new stage design that's set to elevate the Dreamstate experience and send Dreamers—what we lovingly call Dreamstate devotees—on a three-day journey to trance bliss.
Make sure to check back here every week as we take a deep dive into this year's lineup, stage by beautiful stage.
The quantumVALLEY lineup is stacked with trance legends and newcomers alike. Today, we're introducing you to the five must-see acts at quantumVALLEY at EDC Las Vegas 2018.
Spencer Brown
Saturday, May 19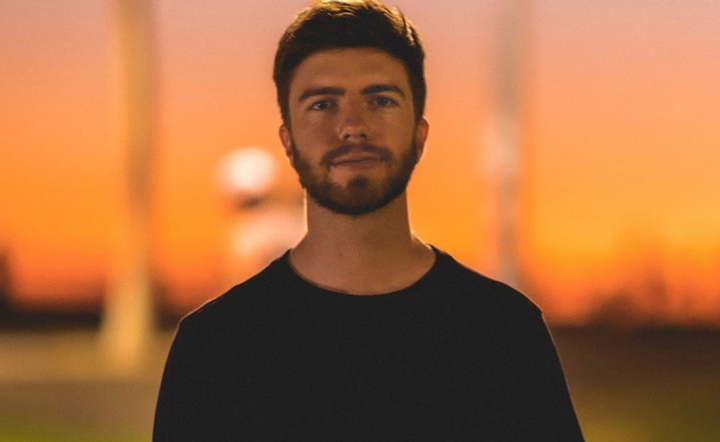 As one of Anjunabeats' newest rookies, San Francisco–based DJ/producer Spencer Brown is a rising act with tons of mainstage potential. He caught the ears of Anjuna bosses Above & Beyond via his debut release "Chalice," released on Avicii's LE7ELS imprint, and has since gained support from the greats, including Markus Schulz, Pete Tong, Gareth Emery, and Armin van Buuren. It's been nonstop for the kid ever since. Spencer Brown recently teamed up with ALPHA 9, Arty's trance alias, for "No Going Back," a calculated slice of progressive euphoria. (The two recently brought the track alive during a b2b set at Above & Beyond's massive Miami Music Week event last month.) All this momentum leads up to Illusion of Perfection, Spencer Brown's forthcoming debut mix album, scheduled for release one week before his big EDC performance (out Friday, May 11) on Anjunabeats. It's a masterful debut that gives glimpses of a young genius at work, with a long, successful career ahead. Take a sneak peek at Illusion of Perfection with "No Going Back" below, and make sure to catch it live and direct at EDC Las Vegas 2018.
Follow Spencer Brown on Facebook | Twitter | SoundCloud 
Cold Blue
Friday, May 18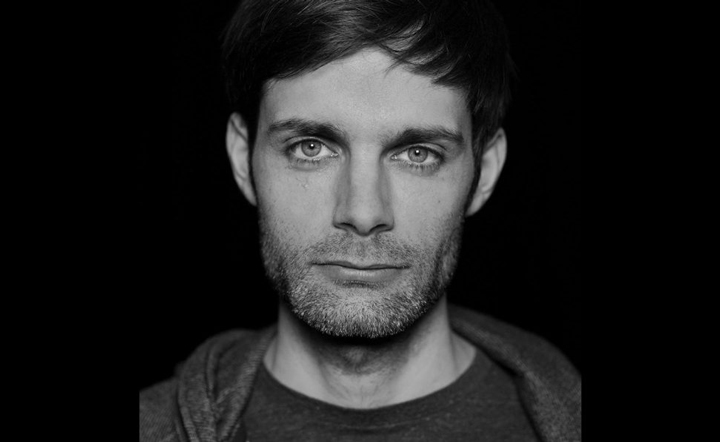 This rising newcomer has all the right cards on deck. After Cold Blue's US debut at Dreamstate SoCal last year, Dreamers have since come to follow his every move. And many moves he's got: His discography reads like a who's who in the trance world, counting releases on leading labels like Subculture, Kearnage, Future Sound of Egypt, and Damaged—plus remixes for Pure Trance, Armada, and Outburst. Cold Blue possesses a unique brand of trance that traverses feels-inducing uplifting trance and hard-hitting tech trance. It's a winning formula that's won him mega support from trance kings like John O'Callaghan, Armin van Buuren, Aly & Fila, Bryan Kearney, and Solarstone. Heed the call: Cold Blue is about to blow up the trance world.
Follow Cold Blue on Facebook | Twitter | SoundCloud
Animato
Friday, May 18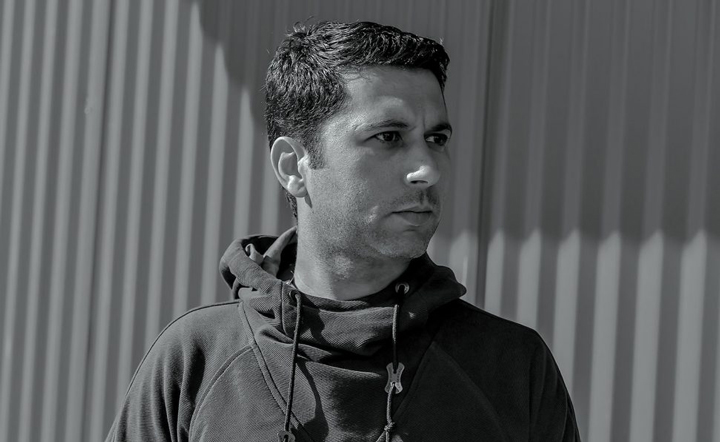 Longtime trance fans may already know producer Patrick Chen from his days as PTX. Today, he goes by Animato, a reinvention in sound and style that sees Chen exploring and expanding the exciting world of progressive psytrance. He picked up his newfound steez from his days touring the world's festivals and stages, grabbing global psytrance influences from luminaries within the genre's wide-reaching spectrum and crafting them into his own distinguishable brand. His debut track as Animato, a remix of SUB6's "Droid Save Da' Queen," gave an early glimpse at his take on progressive psytrance, which marries the melodies of progressive house and the intensity of psytrance percussions. His early tracks landed him on the illustrious roster of psytrance giants HOMmega and quickly established him as an act to watch on the global psytrance scene. He graduated from rookie to rock star with the 2017 release of his impressive debut album Harmonize, which featured collaborations with some of the genre's best, including Liquid Soul, Perfect Stranger, and Freedom Fighters. Animato is keeping busy in 2018 with a stacked release schedule, which includes upcoming collabs with Ticon, petra, Ritmo, Floating Point, Ace Ventura, and Gaudium, as well as a jam-packed summer festival calendar, which includes a highly anticipated performance at EDC Las Vegas 2018.
Follow Animato on Facebook | Twitter | SoundCloud
Oliver Smith
Saturday, May 19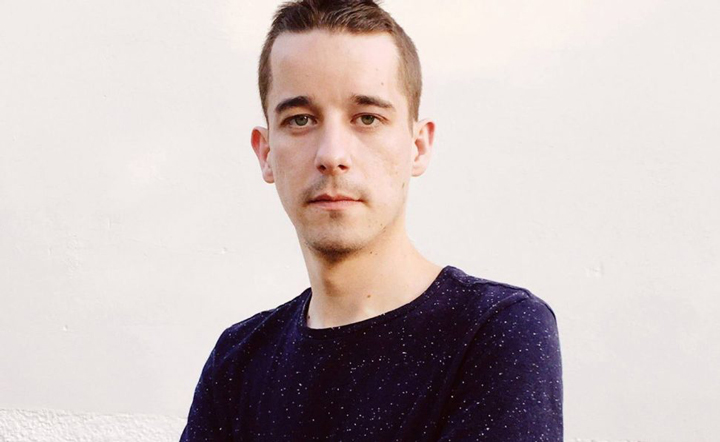 Dubbed "the best thing to happen in trance" by Mixmag, Oliver Smith is, by far, one of the most beloved artists on the Anjunabeats roster. This one simple fact proves why: Outside of label bosses Above & Beyond, he's the only producer to be featured on every Anjunabeats Volume compilation to date. It's an impressive bullet point on his resume, indeed, but it really indicates his importance to, and influence on, the worldwide Anjuna family. He's won over all your favorite trance artists—including Tiësto, Myon & Shane54, and Paul van Dyk—with his heartwarming, emotionally sensitive trance. Until recently, Oliver Smith has focused primarily on instrumentals. Last month, he broke out into new artistic waters with his first-ever solo vocal record via "Lovingly," featuring British musician Amy J Pryce. You get the sense he's been sitting on this track for a long time, sharpening every inch of it until it was ready for the masses. The level of production perfection on "Lovingly" is undeniably impactful. As the track builds a beautiful layer of piano balladry, it then jumps into sweeping, uplifting trance heavenliness with a dash of house. It's the exact reason why Oliver Smith needs to be your next favorite trance artist.
Follow Oliver Smith on Facebook | Twitter | SoundCloud
Arkham Knights
Sunday, May 20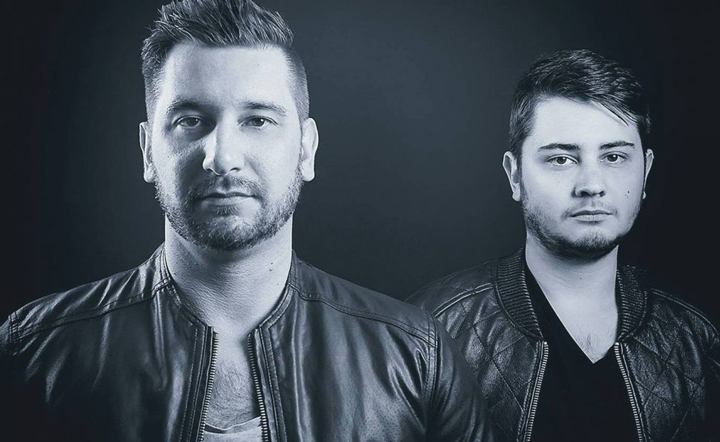 Arkham Knights owe their tight, robust sound to their creative bond; brothers Stuart and Ben Turner share an artistic connection that spans far beyond the studio and the stage. Together, they have crafted a sound that blends the lush, beautiful melodies of trance and the deep, percussion-heavy force of techno. They first made impact in 2015 with their breakthrough single "Blackgate," which caught the attention of Markus Schulz. Their follow-up, "Knightfall," would become their most massive track to date and would serve as their launch pad into the worldwide trance movement, securing them a longstanding home with Schulz's Coldharbour Recordings and earning the duo its first-ever Top 10 spot on the Beatport Trance Chart. They've graduated to become in-demand remixers, having served up remixes for Armin van Buuren and their boss, Markus Schulz. They've since become trance tastemakers in their own right via their weekly radio show, Arkham Knights Presents Arkham Afterhours. Arkham Knights kicked off 2018 with their first single of the year, "Existence," which sees the boys flexing their tech trance muscles in full.
Follow Arkham Knights on Facebook | Twitter | SoundCloud
EDC Las Vegas 2018 takes place Friday, May 18, through Sunday, May 20, at Las Vegas Motor Speedway. Tickets are on sale now.
Follow Dreamstate on Facebook | Twitter | Instagram
Follow EDC Las Vegas on Facebook | Twitter | Instagram
---
Share
---
Tags
---
You might also like