5 Must-See Acts at stereoBLOOM at EDC Las Vegas 2018
Upcoming Event
The EDC Las Vegas 2018 lineup is more massive than your average festival, which means there's an endless supply of styles and sounds to fill your upcoming three-day raveathon. We're talking hundreds of artists across eight themed stages.
EDC Las Vegas 2018 tickets are on sale now.
Every stage at EDC Las Vegas is a world within a colorful, cosmos-spanning universe, with each setting bringing its own energy and vibe. This year, we're introducing a brand-new musical world into the EDC Las Vegas universe: stereoBLOOM, where future beats meet massive talent. Hosted by Insomniac Records, stereoBLOOM is bringing a club atmosphere to the heart of the desert.
To help you navigate through this year's massive lineup, we're highlighting five must-see acts from each and every stage at EDC Las Vegas 2018. We're kicking things off with the new stereoBLOOM. Check back here every week as we take a deep dive into this year's lineup—stage by beautiful stage.
Here are the five must-see acts at stereoBLOOM at EDC Las Vegas 2018.
VOLAC
Saturday, May 19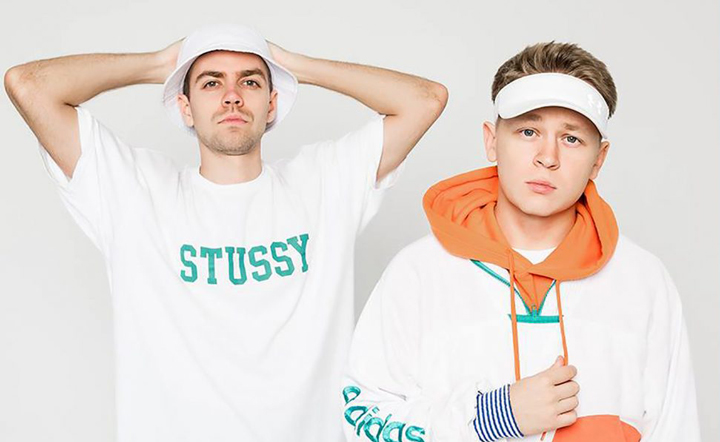 In a world ridden with serious personalities and masked mystery producers, this Russian duo is helping to revive the laid-back, fun-filled side of dance music. They show off their unique style in cartoon comic form, adopting jokingly fun, larger-than-life personalities. But rest assured: These jokesters are no joke. In a few short years, they've broken out as one of the fastest-rising acts on the dance music scene via their genre-hopping sound, which borrows elements from deep house, bass house, and G-house, and is powered by hefty basslines and groove. It's what's landed them steady releases with all the big players, including CUFF and Night Bass.
While relatively new to the scene, they're already making their mark: VOLAC have reached the Top 10 on the Beatport charts with "Get Tipsy," their collaboration with Sharam Jey, and have joined forces with Destructo on "What I Got," which counts more than 1.5 million SoundCloud plays. They've also solidified their status as tastemakers in their own right via their VOLACAST podcast, which regularly hosts guest mixes from the stars of tomorrow. They've reached a new level on their recently released Russian Style EP for Night Bass.
Follow VOLAC on Facebook | Twitter | SoundCloud
ZEKE BEATS
Sunday, May 20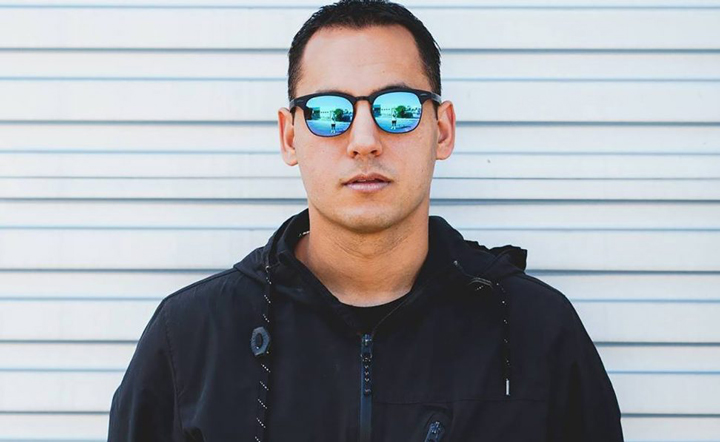 Aussie bass-head ZEKE BEATS is shaking up the global bass scene with a much-needed punch to the gut. While he's a newcomer to the American bass community, the dude has the chops to back up his skyrocketing trajectory. He's an Australasian IDA DJ Champ and has ranked fourth worldwide at the 2009 IDA DJ Championships. He's also a two-time State DMC DJ Champ and Australian Vice DMC DJ Champ. Which is all to say, ZEKE BEATS has the skills behind the decks to one-up any digital-dependent DJ. He's proved himself as a producer, too, ranking as one of the top acts in freeform bass music.
We first met ZEKE BEATS when he played our inaugural PROJECT:Z in 2016. Since then, he's just continued to dominate the international bass world and festival circuit, manning four US tours over the last two years, which included an electrifying performance at Electric Forest 2017. Musically, the Zeke Beats sound is full and robust—you can chalk that up to his love for experimental sounds, multilayered sound design, low-swinging basslines, and analog synths. It all comes to life on his breakthrough Meltdown EP and multiplies on his track "Yuck" for DeadBeats and his recently released Devastate EP for Buygore. It's the dankness!
Follow ZEKE BEATS on Facebook | Twitter | SoundCloud
Rawtek
Sunday, May 20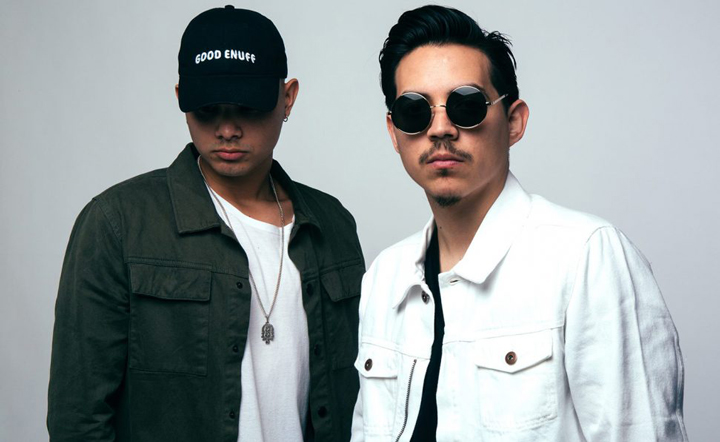 Much like their name implies, Los Angeles bass duo Rawtek pack a raw style that pulls from all sorts of wild sounds and diverse genres, from tribal and Caribbean to jungle and Latin. Their flexibility as producers allows them a chameleon-like approach when creating; it has landed them across top labels—including Buygore, Mad Decent, Dim Mak, Barong Family, and others—as well as support from a wide range of diverse producers like Diplo, Skrillex, Axwell Λ Ingrosso, DJ Snake, GTA, Jauz, Alison Wonderland, and countless other homies.
Their production and performance style is frenetic and unpredictable—two elements you def want at any EDC Las Vegas set. They dub their style LIONSOUND, because it roars with the power of a pride of lions. Get it? Expect Rawtek to get rowdy, reckless and, well, raw at stereoBLOOM.
Follow Rawtek on Facebook | Twitter | SoundCloud
Dirt Monkey
Sunday, May 20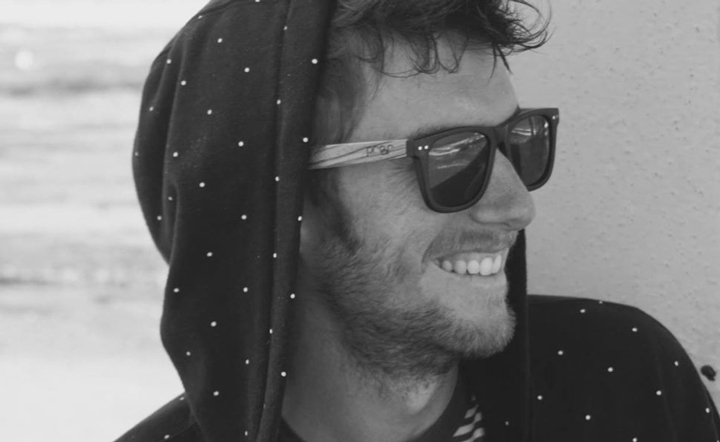 Originally from Boulder, Dirt Monkey owes much of his wonky sound to the dank bass scene in Colorado, where he first cut his teeth and where he now reigns supreme as one of the region's rising stars. He's climbed the ranks of the Denver dubstep scene over the years, holding down a residency at the city's premier club, Beta Nightclub, for the last five years. He's since graduated to become a bona fide nationally and internationally touring act.
His style of bass is both breakneck and bouncy, but always ear-pleasing. Already, he's garnered the support of all his bass heroes, like GRiZ, Rusko, and Excision; he's worked and collaborated with fellow bass pros Illenium and Space Jesus; and he has toured as direct support for Ganja White Night. He's even established and run a record label, Kairos Audio, before handing it off to label partner and cofounder Jantsen Robertson. His 2017 Wubula shows a young artist exploring his creative potential, so expect to hear the next phase of the Dirt Monkey sound on his forthcoming full-length album, which he's currently creating.
Follow Dirt Monkey on Facebook | Twitter | SoundCloud
SLATIN
Saturday, May 19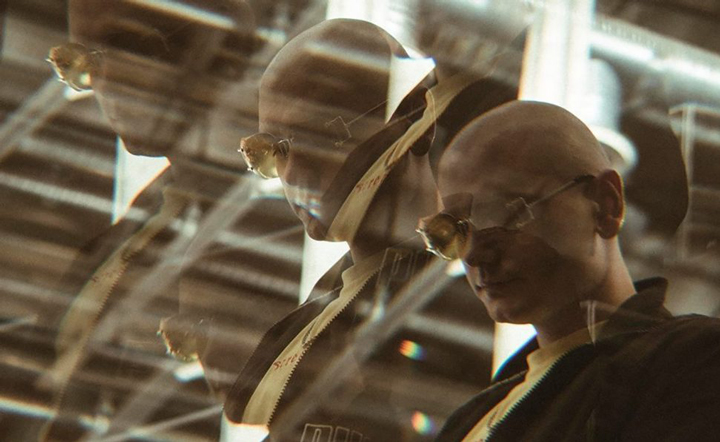 Russian-born, Madrid-based producer Ruslan Slatin, simply known as SLATIN to house-heads around the world, is no stranger to the Insomniac family. He released his debut EP, Spritzer / What You've Got, via our future-forward imprint, IN / ROTATION, at the top of the year—so he'll be right at home at stereoBLOOM. While SLATIN is his newest alias, the producer has been knocking heads and dropping beats for a bit, having previously released music on labels like Spinnin' and Brooklyn Fire under different monikers over the years.
Today, he counts Ultra Music, Confession, and Mixmash under his wide umbrella of musical homes. Since launching the SLATIN project, he's been tapped as one of the year's breakout artists to watch in the house and bass house scenes. You heard it here first: SLATIN is the future.
Follow Slatin on Facebook | Twitter | SoundCloud
EDC Las Vegas 2018 takes place Friday, May 18, through Sunday, May 20, at Las Vegas Motor Speedway. Tickets are on sale now.
Follow EDC Las Vegas on Facebook | Twitter | Instagram
---
Share
---
Tags
---
You might also like