5 Must-See Acts at wasteLAND at EDC Las Vegas 2018
We recently kicked off a new series highlighting some of our favorite acts across all eight themed stages at EDC Las Vegas 2018. Last week, we took you deep into the future sounds of our brand-new musical world: stereoBLOOM, hosted by Insomniac Records, who's bringing a club atmosphere to the heart of the desert.
EDC Las Vegas 2018 tickets are on sale now.
We're back this week with the bombastic, neck-snapping, feet-stomping sounds of wasteLAND, home to the harder styles of dance music, and an ear-rattling haven for fans of hardstyle and hard dance. Hosted by Basscon, Insomniac's epicenter for hardcore, hardstyle, and all other strains of high-octane dance music, wasteLAND promises three days of savage sound set within a ravaged, post-apocalyptic world. wasteLAND is only for the bass-loving brave. Do you have what it takes to survive this onslaught? Find out at wasteland at EDC Las Vegas 2018.
Make sure to check back here every week as we take a deep dive into this year's lineup—stage by beautiful stage.
Today, get to know the five must-see acts at wasteLAND at EDC Las Vegas 2018.
Warface
Sunday, May 20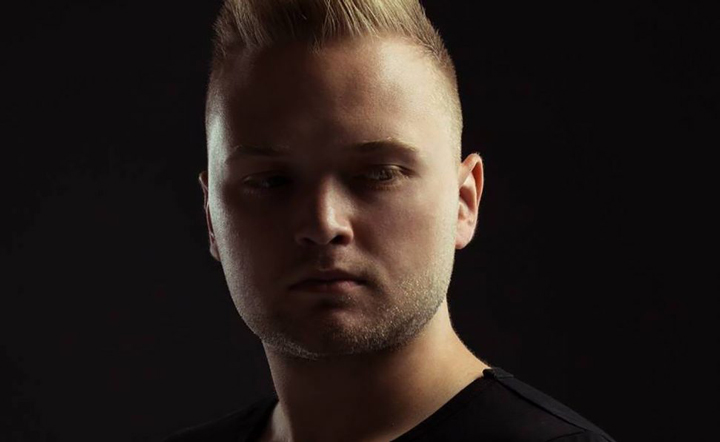 Netherlands' rising producer Warface is championed around the world for his take on raw hardstyle, a subgenre influenced by Dutch hardcore and older hardstyle sounds. Like the name implies, raw hardstyle is defined by darker melodies and deeper kick drums, which is already a notable feat, given the dank drum work inherent in hardstyle. Warface multiplies and mutilates all these elements into his own brand of raw hardstyle, which has earned him chart-topping singles and albums, as well as high-profile gigs across North America, South America, Australia, and the majority of Europe, plus festival performances at Rebirth Festival, Intents Festival, and Masters of Hardcore. It's what's also earned him an impressive ranking, at #65, on DJ Mag's lauded Top 100 DJs poll in 2017, a distinguished mark for any artist in the hard dance realm. His high-quality productions are matched only by his adrenaline-heavy onstage performances, which sometimes see him donning a futuristic, military-styled helmet from the apocalypse. It's the visual equivalent and live performance accompaniment to his teeth-rattling sound.
Follow Warface on Facebook | Twitter | SoundCloud
Digital Punk
Friday, May 18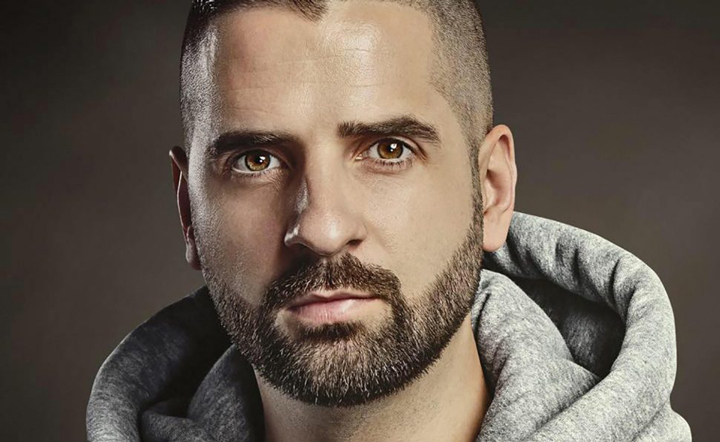 A man of many of talents and a wearer of many hats, Digital Punk has remained at the forefront of hard dance for nearly two decades. As Digital Punk, he's left a massive influence on the new wave of raw hardstyle artists. But it doesn't stop there for the producer born René de Bruijn. Outside of his life as Digital Punk, de Bruijn is also one half of the pounding live hardstyle act Public Enemies, alongside Hard Driver. Together, the two have come to dominate the global hardstyle scene in just two short years after making their massive debut performance at Q-BASE in 2016. They've since performed at Emporium, Dreamfields, Daydream, Reverze, and QAPITAL, the latter of which they forever immortalized with "Start the Rage͟," the festival's anthem in 2017. As Digital Punk, de Bruijn has now solidified his status as a tastemaker in the hard dance community via his Unleashed collective. What started as the renowned Unleashed podcast has since evolved to become a world-class brand with its own merchandise, compilation albums, and events. In 2017, de Bruijn took things to the next level with the launch of his own Unleashed Records—it's where you can hear the future sounds of hardstyle.
Follow Digital Punk on Facebook | Twitter | SoundCloud
Sub Zero Project
Friday, May 18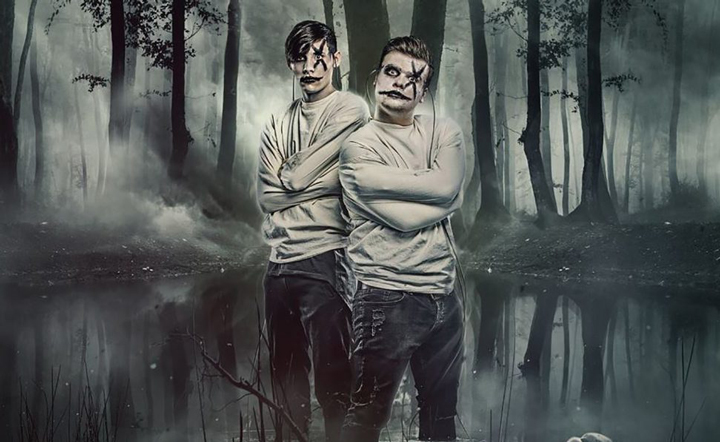 The origin story behind Sub Zero Project reads like a fairytale for the digital age. After meeting on an online forum, burgeoning Dutch producers Thomas Velderman and Nigel Coppen took the leap from URL to IRL to collaborate on their debut track. It was during their time in the studio that the two felt their creative energies together and realized their artistic synergy. Thus Sub Zero Project was officially born, quickly becoming one of the fastest-rising acts in raw hardstyle. After their official launch, the duo signed on to Dirty Workz, one of the biggest hard dance imprints in the world in 2014. The momentum has been nonstop since, with massive releases like "Madman" with Atmozfears, "Hit the Funk," "Funky Shit," and their bootleg of VINAI's mega track "The Wave" in 2015, the duo's biggest track to date. Their growing discography has earned them the support of genre giants Digital Punk (see above), Endymion, Crypsis, and Radical Redemption, as well as remixes for DJ Isaac and Armin van Buuren and collaborations with fellow hardstyle up-and-comers Da Tweekaz. On the live front, they've thrown down breakthrough sets at Defqon.1, The Qontinent, Loudness, Dreamfields Festival, XXlerator, Reverze, and Rebirth, with past tour dates across Australia, Croatia, Finland, Italy, Holland, and beyond. Turn the volume way up for these two.
Follow Sub Zero Project on Facebook | Twitter | SoundCloud
Dr Phunk
Friday, May 18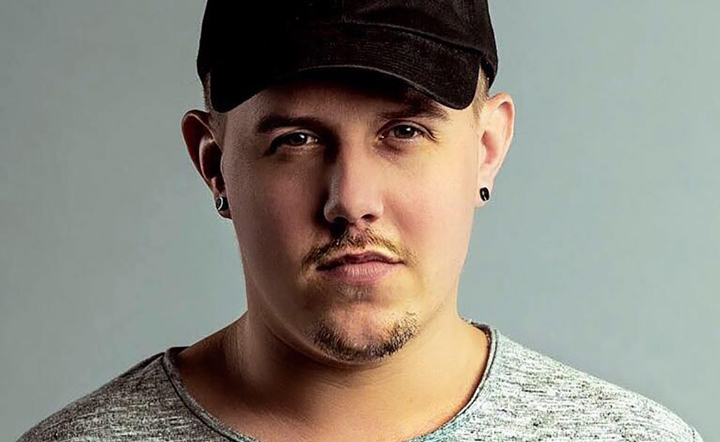 Dr Phunk is a local hero of sorts. In his native Netherlands, his track "Kind van de Duivel," with Paul Elstak and Jebroer, earned platinum status—a noteworthy feat for a hardstyle number. It doesn't end there: The track went on to reach gold status in Belgium and amass more than 16 million YouTube views in less than six months. He then continued the hot streak with his follow-up, "Engeltje," which earned him the Dutch record for gaining 1 million YouTube views in less than 32 hours. These are but a few entries in his long, yet still growing, discography, which today includes more than 70 releases on Hard With Style, Foolish, Dirty Workz, Fusion Records, ROQ 'N ROLLA Music, and more. Dr Phunk is known for his chameleon-like production skills, which see him traversing hard dance genres—like hardstyle, freestyle, and hardcore—with ease. It's what's landed him support and recognition beyond the hard dance world: His remixes of and collaborations with EDM giant Hardwell have been officially released on the latter's Revealed Recordings, in addition to solo Dr Phunk releases on the label. For 2018, Dr Phunk is cooking up some new-new for the festival season, including collabs with Hardwell, Timmy Trumpet, and Bassjackers. This flexibility as a producer extends to Dr Phunk's frenetic performances, which have graced the stages of Defqon.1 and Decibel Outdoor. Don't miss your chance to get Phunked up live and direct at wasteLAND. For a preview taste, hit up his remix of "SMACK!" from Mike Cervello & Cesqeaux on Barong Family, below.
Follow Dr Phunk on Facebook | Twitter | SoundCloud
 Pulsatorz
Friday, May 18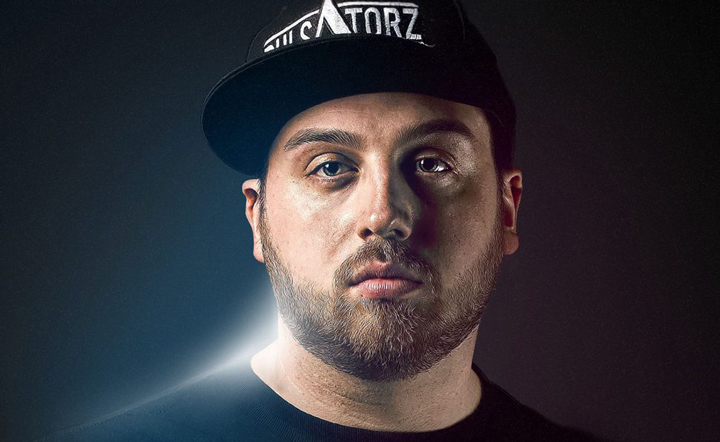 While the Dutch may have a stranglehold on hardstyle, NYC-based Pulsatorz is repping hard for American hardstyle. This rising star has been active in the NYC rave scene for a full decade now, breaking into the industry and leaving his mark on the US hardstyle underground via his fast-paced, hard-hitting sound. He's touted as one of the fastest-growing hardstyle artists in the nation, with no plans of slowing down in sight. Already, he counts official releases with the top dawgs in hard dance, including X-Bone, Scantraxx Silver, and Hard Dance Nation. The Basscon crew have been bigging up Pulsatorz, so expect this dude to blow up real quick.
Follow Pulsatorz on Facebook | Twitter | SoundCloud
 EDC Las Vegas 2018 takes place Friday, May 18, through Sunday, May 20, at Las Vegas Motor Speedway. Tickets are on sale now.
Follow Basscon on Facebook | Twitter | Instagram | SoundCloud | Mixcloud
Follow EDC Las Vegas on Facebook | Twitter | Instagram
---
Share
---
Tags
---
You might also like