Tap Into the Nexus of circuitGROUNDS With This EDC Las Vegas 2018 Playlist
Nothing can truly prepare you for the rush that comes when dancing in the heart of circuitGROUNDS. At this year's EDC Las Vegas, the massive 360-degree stage is slated to debut a fresh panoramic design, one that promises to be just as (if not more) than previous iterations. And the list of high-profile acts being brought on for the big reveal is not to be overlooked, either. This playlist is your personal link to it all, allowing you to tap into the sweet nexus of unparalleled sound.
EDC Las Vegas 2018 takes place Friday, May 18, through Sunday, May 20, at Las Vegas Motor Speedway. Tickets are on sale now. For more information, visit the official website.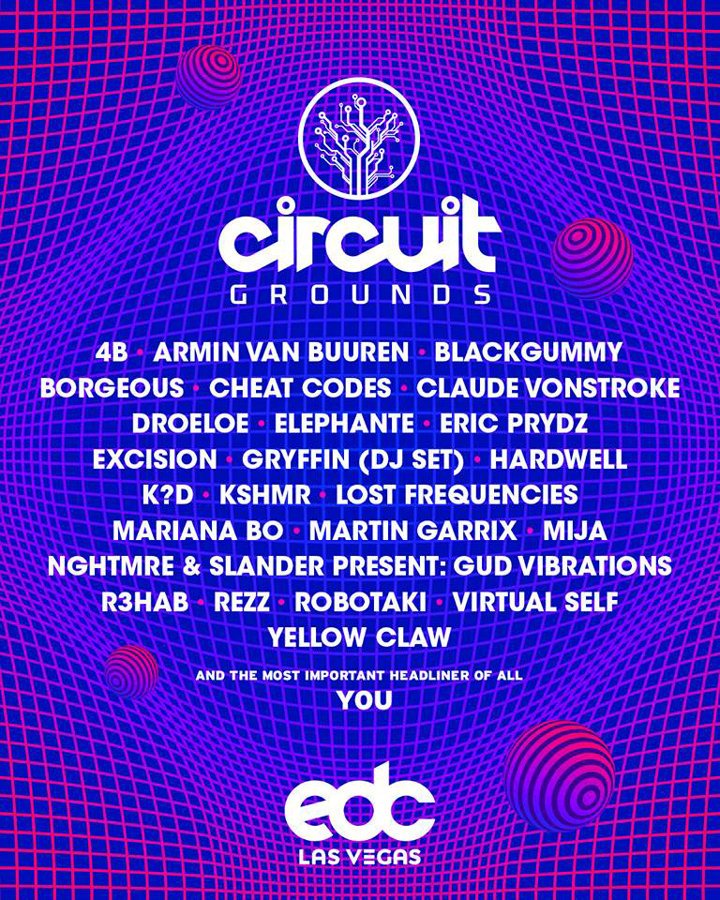 Follow EDC Las Vegas on Facebook | Twitter | Instagram
---
Share
---
Tags
---
You might also like