5 Must-See Acts at neonGARDEN at EDC Las Vegas 2018
If you've been following our tracks lately, you've caught some of the best artists and sounds awaiting you at EDC Las Vegas 2018 via this newly launched weekly series spotlighting some of our favorite acts across all eight themed stages at the festival. We caught the feels at quantumVALLEY, destroyed our surroundings at wasteLAND, and stepped into the future at stereoBLOOM.
A limited number of VIP passes, shuttle passes, and Camp EDC RV spots remain for EDC Las Vegas 2018. Grab your passes now!
Today, we step into the underground at neonGARDEN, where Headliners will experience an exceptionally curated lineup of house and techno. Hosted by Factory 93, our dedicated underground brand, neonGARDEN is where untethered creativity, radical ideas, and bold self-expression come to life via immersive live art, cutting-edge technology, and proper, deep cuts.
Make sure to check back here every week as we take a deep dive into this year's lineup, stage by beautiful stage.
Today, get to know the five must-see acts at neonGARDEN at EDC Las Vegas 2018.
Charlotte de Witte
Sunday, May 20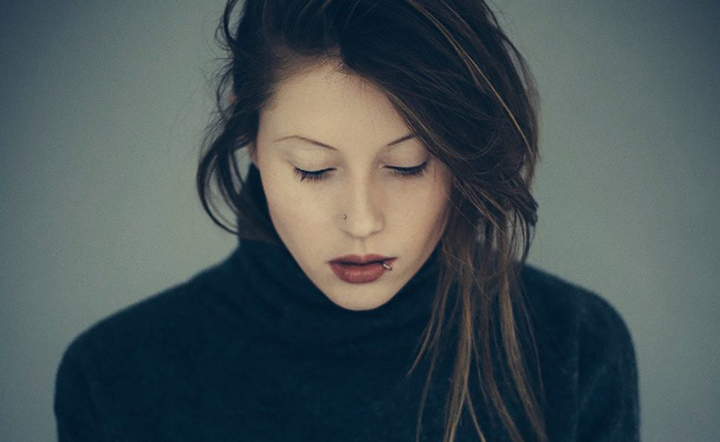 Having made her name in the underground techno scene in her native Belgium, Charlotte de Witte has since conquered Europe and is in the midst of global domination. As one of the breakout stars of 2017, she's now one of the most in-demand producers and touring artists across the game. She's renowned throughout the worldwide underground for her intense, aggressive techno sets, which have won her a reputation as a DJ who's expansive, relentless, and flexible via her chameleon-like ability to switch from the world's biggest festivals to late-night undergrounds. She's as uncompromising in the studio as she is behind the decks, pumping out dynamic, hard-knocking techno on labels like NovaMute, Mary Go Wild Black, Turbo Recordings, Suara, and others.
Her résumé is as impressive as her DJ sets: She runs her weekly radio show, Playground Charlotte de Witte, on Studio Brussel, Belgium's leading radio station; she holds down a residency at Brussels techno institution Fuse; she won Red Bull Elektropedia's award for best producer in Belgium; and she's been a featured guest on both BBC Radio 1's coveted Essential Mix show and Boiler Room. That list now includes a highly anticipated performance at EDC Las Vegas.
Follow Charlotte De Witte on Facebook | Twitter | SoundCloud
Paul Woolford
Sunday, May 20
Paul Woolford is a master of sound design and a wizard of production. You can chalk that up to a childhood surrounded by music, which included a radio obsession as a young boy and a record collecting addiction as a teenager. The son of a jazz drummer, Woolford was also captivated by the expansive record collection belonging to his adoptive father. Still, it was his devotion to radio that led to his eventual, and accidental, discovery of pirate stations and would form the diverse future sounds and shape-shifting aesthetic of Paul Woolford.
Never married to one style, he's known to freely explore genres and sounds via his various aliases, most famously through his Special Request moniker. Paul Woolford first broke out in 2005 via his celebrated "Erotic Discourse," as Bobby Peru, and then once again wowed the masses in 2013 with his international anthem, "Untitled." It's the latter that best fuses his jazz-filled upbringing and future-forward electronic dexterity via powerful piano crashes and soulful vocal samples. His desire for sonic experimentalism has landed him across the cream of the crop of electronic imprints—including Planet E Communications, XL Recordings, Running Back, Hotflush, and many more—via his various projects. Head here to expand your mind, body, and soul all at once.
Follow Paul Woolford on Facebook | Twitter | SoundCloud
Honey Soundsystem
Sunday, May 20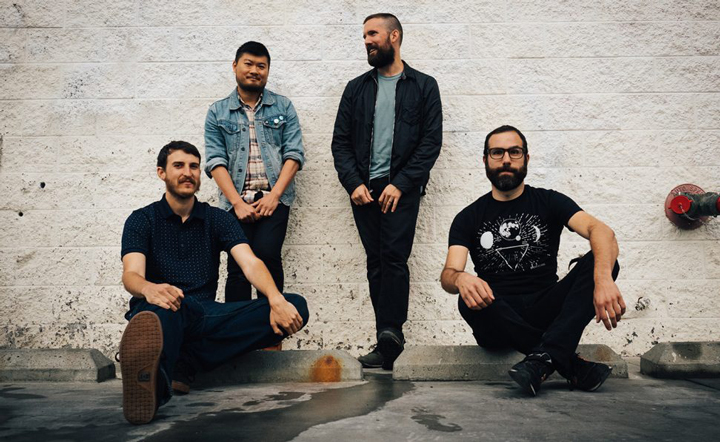 Founded in 2006 as a reaction against the mainstream San Francisco nightlife, this crew of creatives spans far beyond the standard DJ job description. Honey Soundsystem were initially inspired by the gay underground parties of yesteryear and adopted those same principles of freedom and self-expression. But they opposed the musical identity of mainstream gay culture. In response, they launched their now-infamous Sunday night party in 2008 that would eventually host a diverse range of global electronic newcomers and heavyweights—including DJ Sprinkles, Todd Terje, Horse Meat Disco, Kink, Optimo, Derrick Carter, Kim Ann Foxman, Honey Dijon, and tons more—during its five-year run. While their San Francisco residency ended in 2013, Honey Soundsystem have since continued the nightlife and party spirit via their massive and elaborate party-specific installations, one-offs, and underground events.
The aim of Honey Soundsystem has remained true since day one: to transform the queer dance underground community and preserve its legacy. They managed the latter when the crew resurrected the lost gay porn soundtracks of San Francisco Hi-NRG producer Patrick Cowley. Today, they continue that same mission of preservation via Honey Soundsystem Records, which has discovered and released some of the leading underground acts of now, including Justin Cudmore, Mike Servito, Beesmunt Soundsystem, Octo Octa, and others. (For even more Honey goodies, check out their monthly radio show on Red Bull Radio and their Potcast podcast.) In just over a decade, the Honey Soundsystem boys have solidified their rightful place in dance music history and continue to push the future forward while remembering and celebrating the past. Whatever you do, don't miss this party within a party.
Follow Honey Soundsystem on Facebook | Twitter | SoundCloud
Adriatique
Sunday, May 20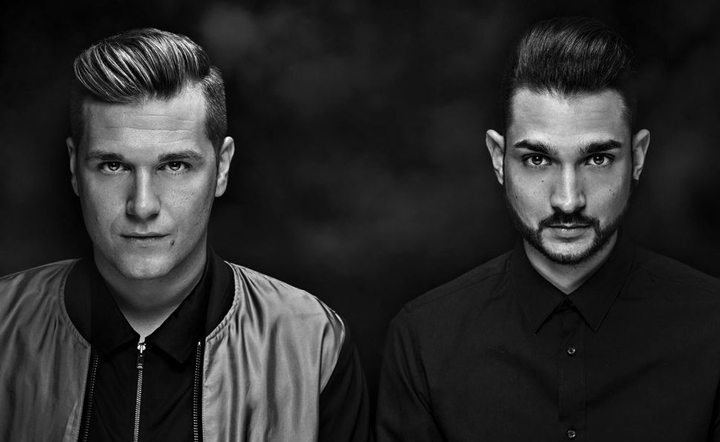 For Swiss techno duo Adriatique, music is meditation. It's a personal motto that has shaped producers Adrian Shala and Adrian Schweizer since first meeting in Zurich a decade ago, and it continues to define their production and performance style to this day. Indeed, their brand of techno is meditative: Whether it's an original track or an extended DJ set, their approach to music encompasses cinematic soundscapes, slow-burning productions, and long, hypnotic journeys through sound that build toward the sky.
In 2015, Adriatique cemented their position in the global techno scene when they secured a residency at Circoloco in Ibiza and performances across the world's top party brands and clubs, like Fabric in London and Cityfox in NYC. While they're mainstays on the revered Diynamic label, they've also released music on Afterlife, Culprit, Cityfox, and more. In 2016, the duo upped the ante with the launch of their Siamese imprint. A nod to their fraternal bond and twin-like creative vision, Siamese is their platform to release their own music, as well as music from up-and-comers, while also exploring crossover initiatives in video performances, art projects, and beyond. Make this one your go-to techno escape.
Follow Adriatique on Facebook | Twitter | SoundCloud
CamelPhat
Saturday, May 19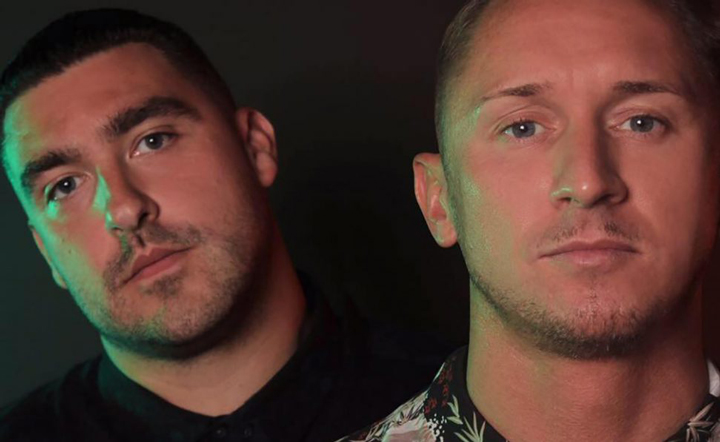 CamelPhat released the biggest surprise hit of 2017 with "Cola," featuring Elderbrook. Released last year on Defected, the song is the house duo's biggest track to date, counting over 71 million streams on Spotify. It also topped the Billboard Dance Club Songs chart and earned their first-ever Grammy nomination in 2018 in the Best Dance Recording category.
Of course, that's just the cherry on top of a long career that has seen CamelPhat evolve as producers since their first release in 2010. And truly, it's just the beginning. CamelPhat first made impact in 2014 with their buzzing tracks "The Act" and "Paradigm." They followed up in 2015 with "Constellations," which became a bona fide Ibiza anthem. That same year, the duo made their international and festival debuts, with Pete Tong later declaring them the breakthrough act of the year. They've since released music on Toolroom, Suara, Glasgow Underground, Great Stuff, Nervous, and Jeudi and have remixed everyone from MK to Fatboy Slim.
Today, CamelPhat are one of the leading artists in the global house and tech house scenes, with a packed touring schedule that continues to take the boys around the world. Those Grammy nominations are sure to become awards any day now.
Follow CamelPhat on Facebook | Twitter | SoundCloud
EDC Las Vegas 2018 takes place Friday, May 18, through Sunday, May 20, at Las Vegas Motor Speedway. A limited number of VIP passes, shuttle passes, and Camp EDC RV spots remain for EDC Las Vegas 2018. Grab your passes now!
Follow Factory 93 on Facebook | Twitter | Instagram
Follow EDC Las Vegas on Facebook | Twitter | Instagram
---
Share
---
Tags
---
You might also like