Cultivating the Scene's Untapped Talent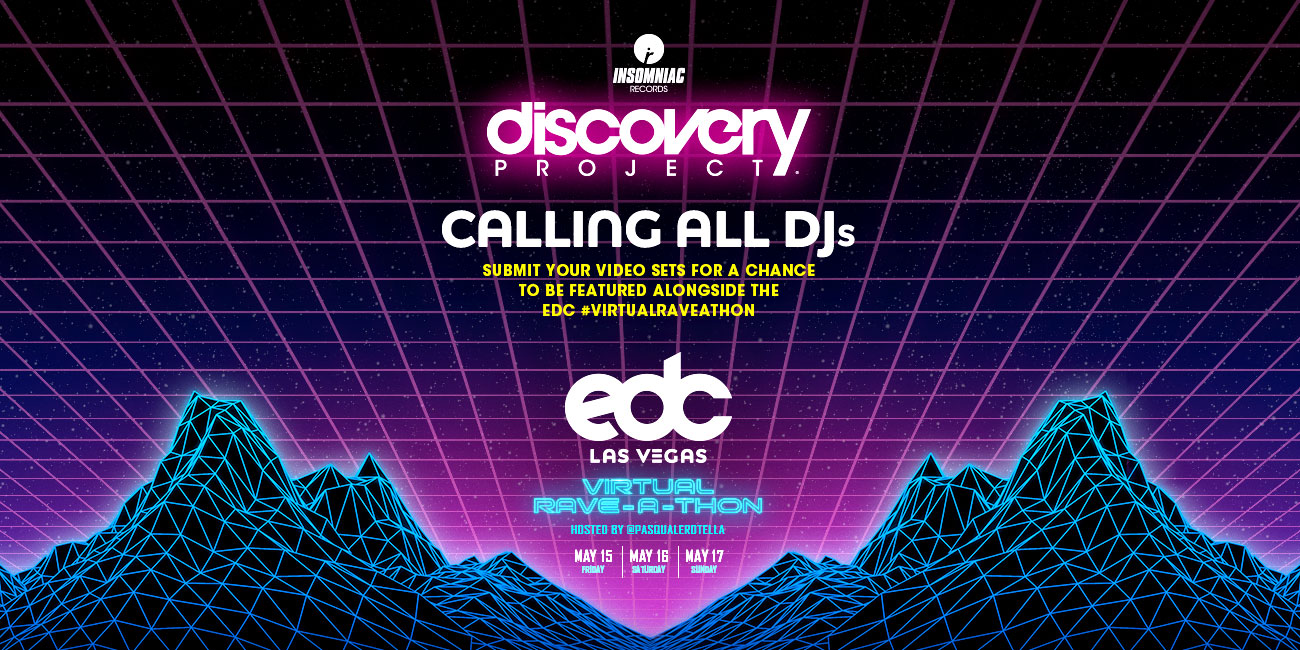 NOW OPEN FOR SUBMISSIONS: EDC LAS VEGAS VIRTUAL RAVE-A-THON
Submit your 30-minute DJ mix in video format for a chance to get streamed during the EDC Las Vegas Virtual Rave-A-Thon!
MISSED THE LAST COMPETITION? HERE'S WHAT WENT DOWN AT COUNTDOWN NYE 2019.
Our guest judge SAYMYNAME handpicked FOMO's track 'Midnight' as the winner of Discovery Project's Countdown NYE 2019 contest. Not only did FOMO play a set at the main stage of the festival, but the duo joined SAYMYNAME on stage during his set as he dropped their track in front of 20,000 people! Stay tuned for FOMO's track 'Midnight' to be released on Discovery Project's label.
//
Insomniac's Discovery Project was created to give a voice to emerging artists in the electronic music world. Aimed at cultivating the scene's untapped talent, the platform strives to bring today's fresh faces to light through editorial exposure, performance competitions, and a unique artist collective.
Hand-selected by the Insomniac team, Discovery Project competition winners are given an opportunity to showcase their talent onstage at multiple Insomniac festivals across the country. Online, our content portal provides valuable news and opinions geared to creators of all calibers, while the artist collective highlights the work and achievements of past and present Discovery artists.
Now is the time to Discover your true potential.
Explore More