5 Must-See Acts at circuitGROUNDS at EDC Las Vegas 2018
Upcoming Event
Headliners, we're a little over a week away from reuniting Under the Electric Sky at EDC Las Vegas 2018, where you'll find some of the best artists in dance music for three days straight. We've been highlighting some of our favorites in this awesome weekly series over the past few weeks. Here's a quick recap of what you'll find: trap and bass goodness at cosmicMEADOW, underground house and techno at neonGARDEN, trance bliss at quantumVALLEY, ear-shattering hard dance at wasteLAND, and future beats at stereoBLOOM.
A limited number of VIP passes, shuttle passes, and Camp EDC RV spots remain for EDC Las Vegas 2018. Grab your passes now!
Today, we step into circuitGROUNDS, the second-biggest stage at EDC Las Vegas and home to some of the most cutting-edge artists in all of dance music. Here is where you'll discover your passion for epic melodies and where you'll share countless hands-in-the-air moments with your rave fam. This year, we're rewiring circuitGROUNDS with an even bigger dance space, which means even more surprises and forever memories all weekend long.
Make sure to check back here every week as we take a deep dive into this year's lineup, stage by beautiful stage.
Today, get to know the five must-see acts at circuitGROUNDS at EDC Las Vegas 2018.
Virtual Self
Friday, May 18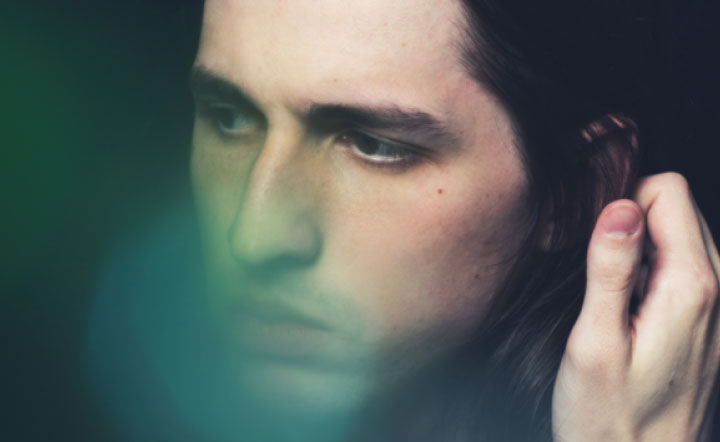 Porter Robinson is the type of artist who simply has too much creative genius living within his bones. His game-changing solo debut album, Worlds, left such an impact on the dance music scene in 2014, it's still influencing a new wave of electronic producers year after year. (You can hear its impact on a number of the acts featured on this very list.) For the last two years, Porter has been quietly tinkering away at a top-secret project: Virtual Self, which came to life in late October last year via the debut single "Eon Break."
Just like he did with Worlds, Porter is once again challenging the electronic music world as he drastically pivots away from the saccharine sounds of his past and into what he calls "ethereal cyber maximalism." While short, the debut Virtual Self EP, released last November, packs the intensity of an entire music festival into its five-track playlist and just as many diverse genres, too: Eurodance, old-school hardcore, '90s rave, hard trance, drum & bass, future house, happy hardcore, and beyond.
Heed warning: Virtual Self is not for the faint of heart, and it definitely will not please every Porter Robinson fan. "Virtual Self is the furthest thing from an attempt to please my fans or make what they want," he told DJ Mag earlier this year. Regardless, Porter's live shows as Virtual Self have already become can't-miss events. Bring your glowsticks for this one.
Follow Virtual Self on Facebook | Twitter | SoundCloud
Mija
Friday, May 18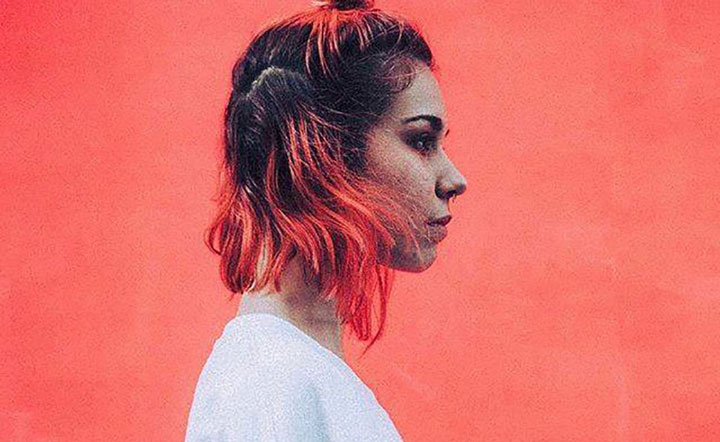 As one of the breakout stars of 2017, Mija is the creative outlet for multi-skilled DJ/producer Amber Giles. We've been following this blossoming artist since she blew our minds at Electric Forest 2016 with her genre-less approach to DJing, a style she aptly dubs "FK A Genre." She built a reputation for herself as one of the most experimental and sonically curious DJs in the scene, ripping through enough sounds and styles in one set to fill an entire hard drive. But the magic doesn't stop there.
At the top of this year, Mija surprised the entire industry with her How to Measure the Distance Between Lovers EP, a DIY, self-released collection of airy songs that show her production expertise beyond the dancefloor. The EP sees Mija graduating from bedroom producer to full-fledged songwriter as she makes her singing debut on "Notice Me." Collectively, How to Measure is the sound of a budding prodigy discovering a new side of her artistic self.
Mija made her EDC Las Vegas debut last year atop the insane cosmicMEADOW, where she took Headliners on a journey through house, rock, drum & bass, and everything in between. Expect the same and more at her set this year at circuitGROUNDS.
Follow Mija on Facebook | Twitter | SoundCloud
4B
Saturday, May 19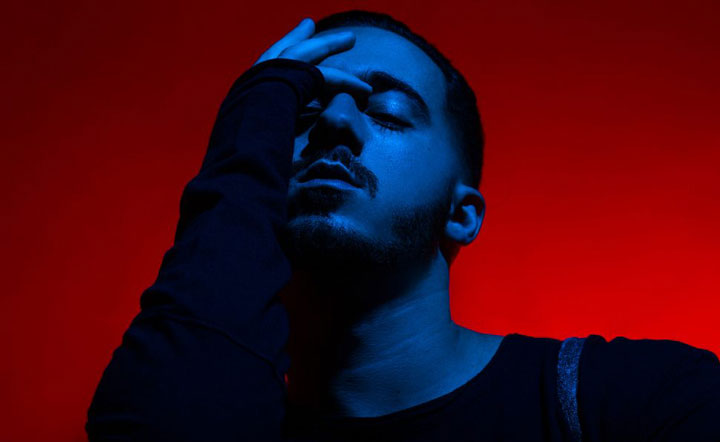 NYC-born DJ/producer Bobby McKeon found his musical spark in the unlikeliest of places: on a school lunch table, where he would map out the beats that would one day become his original music as 4B. Fast-forward 11 years later, and 4B is one of the fastest-rising independent artists on the scene. He first broke through in 2015 with "Pop Dat," a raucous trap collaboration with Aazar that has since become a bona fide festival anthem and has amassed 9 million plays across the internet. He's known for his neck-snapping remixes as well, which include reworks of Fetty Wap with Flosstradamus and DJ Snake. The latter was so impressed, he enlisted 4B to kick off his Premiere Classe imprint, which launched with the 4B x TEEZ collaboration "Whistle" last month. "There's a new wave coming," said DJ Snake. "4B and TEEZ are leading it. No politics. Just dope music." That's exactly what you can expect from 4B at circuitGROUNDS.
Follow 4B on Facebook | Twitter | SoundCloud
Robotaki
Friday, May 18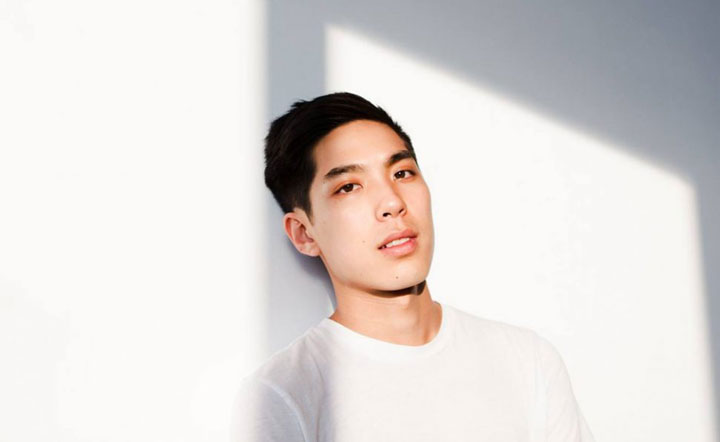 The name Robotaki evokes visions of a future where man and machine are one. It's a fitting moniker for Toronto-born Preston Chin, whose music as Robotaki bridges the now with the neon future via R&B-fueled electronic cuts that traverse house, disco, pop, and electro. Robotaki first broke out in 2016 with the massive "Ghostboy," which currently counts 10 million plays across all platforms—an impressive feat for a newcomer, no doubt. Porter Robinson and Madeon saw the Robotaki potential early on and recruited him for opening duties on their Shelter Live Tour in 2016. But it was this year that Robotaki made his name heard tenfold via his Science EP. Released last month on tastemaker imprint Majestic Casual, Science sees Robotaki tackling vocal collaborations like a pro and gives glimpses of what's to come from this buzzing up-and-comer; you can bet it'll sound like the future. For now, catch Robotaki as he makes his grand EDC Las Vegas debut at circuitGROUNDS.
Follow Robotaki on Facebook | Twitter | SoundCloud
k?d
Sunday, May 20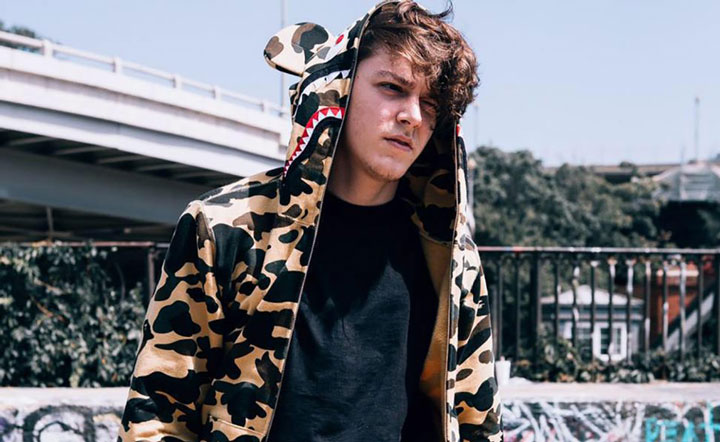 Fans of Porter Robinson's Worlds sound (see above) will have the time of their lives at this set. k?d is the creative vision of Patrick Cybulski, a 20-year-old newcomer who dominated the online music world in 2017 via his future-forward productions. The name k?d started popping up online in 2015, just as the future bass scene was beginning to bubble up. Two years later, k?d was on everyone's lips and laptops, tapped as an artist to watch by virtually every EDM blog and officially charting on Billboard with his enchanting "Lose Myself." Today, he's a headlining act in his own right, selling out shows nationwide and rapidly building a dedicated global following. His tracks are blowing up online, with millions of plays on SoundCloud and Spotify, and his list of remixes is growing just as fast. Already, he's reworked the likes of Illenium, big brother Porter Robinson, and the Chainsmokers, the latter of which handpicked k?d as direct support on their Memories Do Not Open arena tour last spring. k?d's ongoing artistic evolution now sees him graduating from SoundCloud star to full-on live act, incorporating his own original art and illustrations into his music and live shows. Expect this k?d to blow up on a new level in 2018.
Follow K?D on Facebook | Twitter | SoundCloud
EDC Las Vegas 2018 takes place Friday, May 18, through Sunday, May 20, at Las Vegas Motor Speedway. A limited number of VIP passes, shuttle passes, and Camp EDC RV spots remain for EDC Las Vegas 2018. Grab your passes now!
Follow EDC Las Vegas on Facebook | Twitter | Instagram
---
Share
---
Tags
---
You might also like