Metronome #014: Wax Motif
Upcoming Event
Insomniac's Metronome series features mixes from some of today's fastest-rising electronic stars, as well as championed legends. It takes listeners deep across a wide range of genres, movements, cultures, producers, artists and sounds that make up the diverse world of electronic music.
It's no secret that Los Angeles has become a hub for some of the best producers in the world. In this musical melting pot, artists from backgrounds of all kinds get together for innovative collaborations that yield genre-hopping, globally spanning results. Sydney-based Wax Motif has been at the forefront of it all.
His style has adapted to the seasonal moodiness of dance music, and his creativity and production prowess have made him a recognized figure in the varsity league of transient producers that now call L.A. home. In his Metronome mix, Wax Motif serves up a dizzying amount of original material, as well as some unreleased collaborations with heavyweight upstarts Jauz and Astronomar.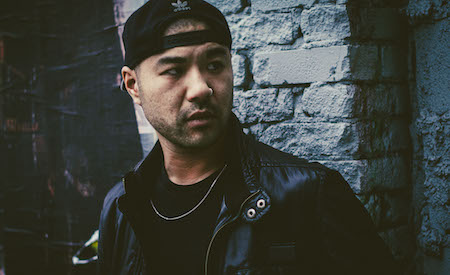 Since you're currently living in L.A., you could've technically celebrated Australia Day twice. Did you get into anything crazy?
Sadly, I did nothing for it! I didn't even remember it was Australia Day until it was too late. I'll just have a beer and a Vegemite toast to make up for it.
With the second Holy Ship! sailing off in just a few weeks, what are you looking forward to most? Are you preparing anything different, having just been on the January boat ride?
I'm really looking forward to hanging with all my buds and, hopefully, making a whole bunch of new ones. Depending on where and when I'm playing, I'll probably adjust my set accordingly, but I'm trying to play more of my new material.
You've produced pretty much every genre of dance music. Are you homing in on one specific sound this year or continuing to release whatever you want?
I like making everything, so I'll probably still continue to do so; but I guess what ends up being released will be slightly more honed. I do feel like it's becoming more and more common to be a multi-genre producer nowadays. It means you can keep adapting and growing with where dance music is going, and it gives you a better sense of what sounds you do actually want to home in on or not.
Who do you think is making the coolest tracks right now? Anyone we should be familiar with?
Right now, I'm feeling Jauz, Durante, GTA, Sleepy Tom, Vindata and Oliver. They're all super tight producers, and their ideas are really unique.
What's next in the world of Wax Motif?
For 2015, I'm planning another Australian tour around May/June, followed by a North American tour around summertime. Also, I have a string of releases coming throughout the year. The next one is a remix/reedit I did of Style of Eye on Ultra/SONY, followed by a remix of Etnik's "Unclassified" for OWSLA.
Track List:

Yogi ft. Pusha T "Burial" (Earstrip & Torah remix) (Wax Motif Edit)
Croatia Squad "Pop Your Pu**y"
Wax Motif & Hunter Siegel "All Night Man"
Sophia Grace "Number 1 Girl" (Wax Motif Edit)
Etnik "Unclassified" (Wax Motif Remix)
Jauz & Wax Motif (ID)
Destructo "Dare You 2 Move"
OT Genasis "Coco" (Jauz Bootleg)
Wax Motif "Krush Groove"
Pep & Rash "Rumors"
Style of Eye ft. Anna Stahl "More Than a Lover" (Wax Motif Re-edit)
Aevion "Cannes"
Prince "FunknRoll" (Chris Lake Bootleg)
Sleepy Tom & Gladiator "Cruise Control"
Zinc "Show Me" (AC Slater Remix)
Lucas & Steve "Craving"
Unknown "Pornographic" (Wax Motif Edit)
Wax Motif & Astronomar (ID)
Wax Motif "Since I Left You"
Follow Wax Motif on Facebook | Twitter
---
Share
---
Tags
---
You might also like