Metronome #130: Vinicius Honorio
Insomniac's Metronome series features mixes from some of today's fastest-rising electronic stars, as well as championed legends. It takes listeners deep across a wide range of genres, movements, cultures, producers, artists and sounds that make up the diverse world of electronic music.
Vinicius Honorio's journey into techno has been an eventful one. Hailing originally from Rio de Janeiro, he already has a decade under his belt in the drum & bass scene, where he kicked all sorts of goals and toured the world. However, the steely stomp of techno beckoned, with Honorio eventually connecting with Drumcode founder Adam Beyer.
Deciding it was his destiny to make the shift into techno, Vinicius also made it his goal to get his music signed to Drumcode, traveled to watch Beyer play gigs all around the world on his free weekends, and insistently sent him demos until his tenacity eventually got his music into the sets of the techno titan—all of which resulted in the eventual release of his four-track Into the Darkness EP this year.
Vinicius also has a track featured on the new Drumcode A-Sides compilation, so we thought it was the perfect time to have a chat with him, hear his story, and jump into a DJ mix.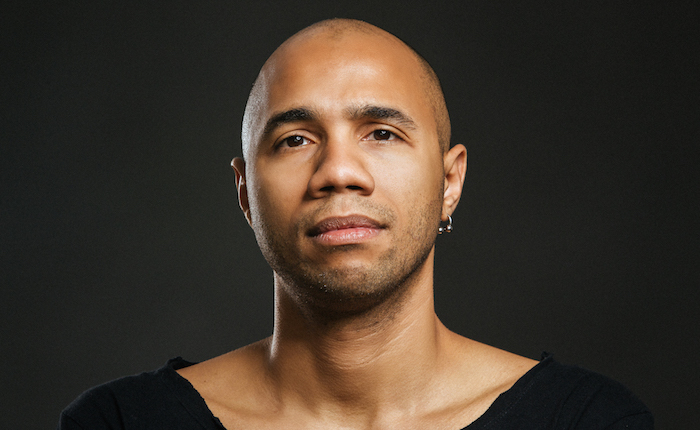 I understand you've been having a particularly eventful year so far.
2017 has been an incredible year. I'm touring South America at the moment, and it's been an amazing experience to visit places I've never been before, such as Argentina and Uruguay. I also have a couple of shows in my home country, Brazil.
Since my debut EP Through the Darkness released on Drumcode last April, and recently my track "Diamond Dust" on the label's A-Sides 6 compilation, my DJ bookings are picking up: had amazing gigs this year, visited places I didn't dream of before, such as Sweden and Turkey, and it fills up my heart with warmth knowing that all the hard work I've been putting in is paying off.
Tell us about your past life as drum & bass producer.
Yes, I've produced drum & bass for over 10 years, and it gave me a base to stay and survive during my early years living in Europe, coming straight from South America. It was a dream to make a career doing what I love, which is working with music and to be able to improve my life—from sweaty gigs at Fabric in London, playing at the amazing Arcadia stage at Glastonbury Festival in the UK, to touring New Zealand and Australia. Done two artist albums with one of my best mates, Optiv, and had it released on my favourite drum & bass label, Virus Recordings. I've made lots of friends, traveled the world, and I believe I've made the most out of it.
What encouraged the shift over to more of a techno focus with your productions?
As from my time working at an underground house and techno club back in São Paulo in the early 2000s as a light jockey, or working at Egg club in London as a bookings assistant a couple of years ago, I always have been involved with music, and I never had any doubts regarding any decisions I've made so far. As with many things in life, you have to change for your own happiness and spiritual progression. So three years ago, I had that moment of change and decided to dedicate all my love and efforts into my techno.
We understand there's been some hard work involved in forging the Drumcode connection.
I have huge admiration for what Adam Beyer and the label stand for. I've been giving my demos on CDs and USBs to Adam since 2014. I'm a fan of the Drumcode sound, and I always tried to attend their events around Europe. It was the dream place to have my music released.
Tell us about the Metronome mix you've put together for us.
This mix shows some of my latest unreleased productions, such as my collaboration with Melody's Enemy, titled "Thrillseekers," my recent release on Drumcode's A-Sides 6, "Diamond Dust," and some of the tracks I've been feeling and playing out during my shows. Hope you will like it.
Vinicius Honorio Metronome Mix Track List

Marco Faraone "Desert Crash"
Vinicius Honorio vs Melody's Enemy "Thrillseekers"
Cardao "Organic Frames"
Thomas Hoffknecht "1Six0" (Subjected Remix)
The Persuader "Fusion of Thoughts" (Par Grindvik Remix)
Vinicius Honorio "Secret Life"
Niereich "Monotype"
Vinicius Honorio "Diamond Dust"
Leandro Gamez "Od-2"
Christian Smith & Victor Ruiz "Drone Sector"
Vinicius Honorio "The World We Know"
Julian Jeweil "Nasa
Depeche Mode "Going Backwards" (Chris Liebing Mix)
Follow Vinicius Honorio on Facebook | Twitter | SoundCloud
---
Share
---
Tags
---
You might also like