Moksi Amps Up the Live Energy on We Are NRG SoCal 2018 Mix
Upcoming Event
At exactly two minutes and 54 seconds into Moksi's exclusive mix—which you can stream in full up top—a voice belts out, "Moksi likes to fuck shit up!" And really, there's no better way to describe their insanely energetic live show and speaker-pounding sound. We caught some of the action last month at EDC Las Vegas 2018, where the Dutch duo decimated kineticFIELD. Now, Moksi will once again "fuck shit up" at We Are NRG SoCal, a two-day weekender of hard-hitting bass and electrifying vibes.
We Are NRG SoCal 2018 tickets are on sale now.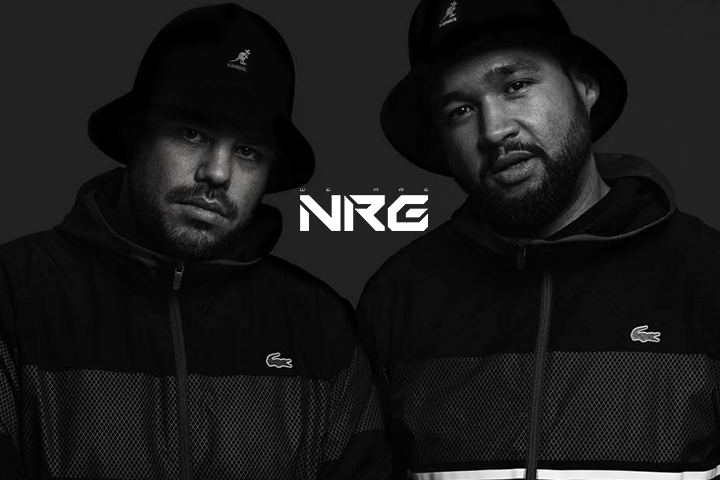 Composed of producers/DJs Diego and Samir, Moksi have been tearing up speakers and dancefloors with their bass-powered electro and melodic dance jams for the past few years. They caught the ear of electronic giants Yellow Claw, who signed Moksi to their Barong Family imprint. After their 2015 Brace Yourself EP launched them into the electronic stratosphere, Moksi have remained one of the most buzzing new acts to hit the scene. Already, their resume is stacked with remixes—for Valentino Khan, Hardwell and big bros Yellow Claw—as well as collaborations with top brass like DJ Snake.
The through line across the entire Moksi discography is the undeniable energy packed into each and every production. Every song they've ever released feels like a mini-festival jammed into MP3 format.
That live element is part of Moksi's audio design. It's exactly why those bass-thumping beats bumping out of your headphones right now knock extra hard onstage.
"Every song is made for a specific part of the show to get the vibe right," says Diego, who also adds an extra layer of energy as MC of the Moksi live show. "We rarely play other people's music, and we believe that it's one of our unique qualities in a landscape where everyone is playing pretty much the same kind of live set."
If the vibes at We Are NRG were to somehow take a dip, Moksi have the answer: their collab remix with Dillon Francis of his track "Say Less," featuring G-Eazy.
"It just has a certain high-pitched energy, which the people love," says Diego. "It works every time."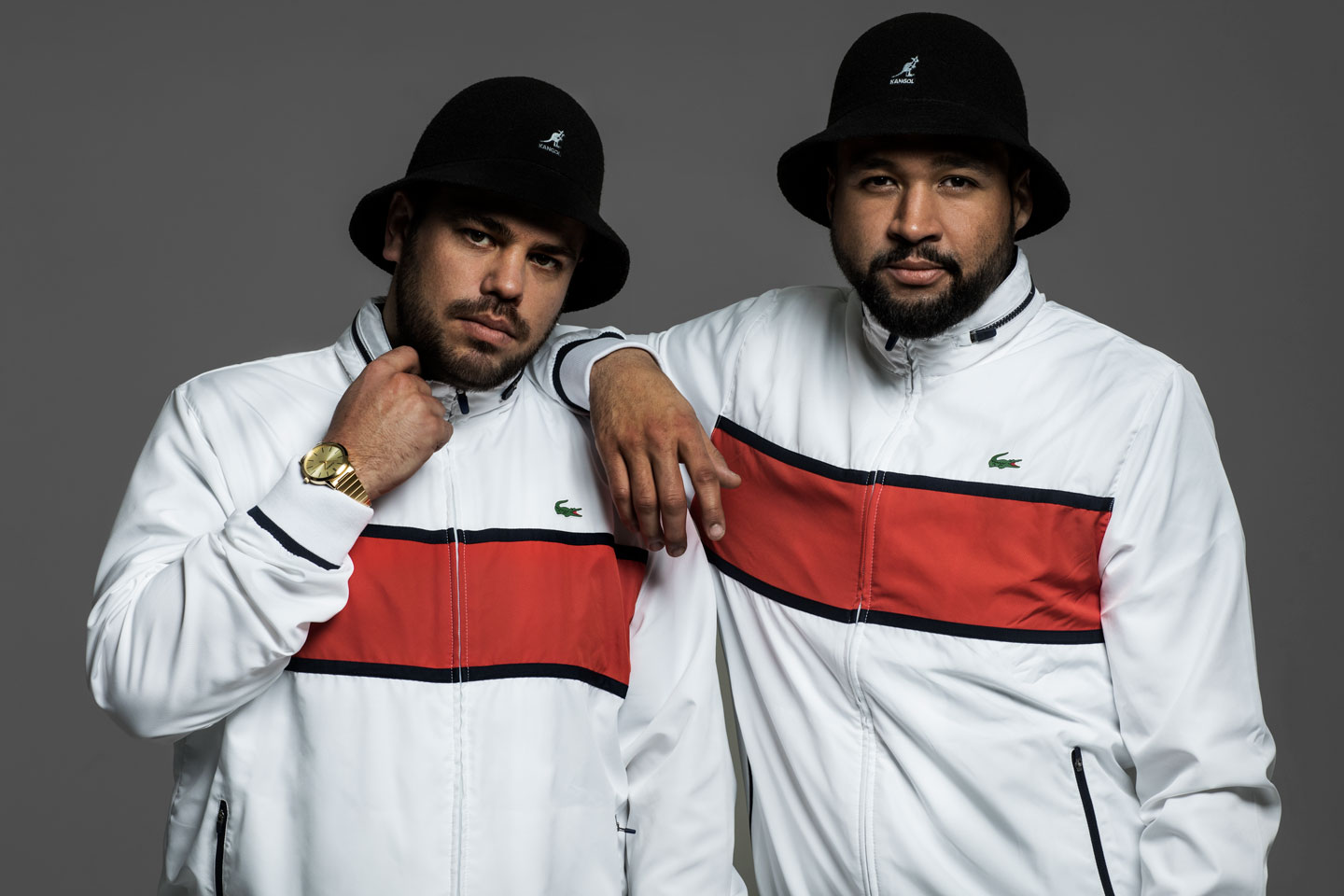 This year is stacking up to be another phat outing for Moksi. They're currently in the thick of a massive world tour that sees them hitting a few major festivals, including We Are NRG SoCal 2018, all the way through August. Tomorrow, they're releasing a new collab, "Down on Love," with label mates and mentors Yellow Claw off the latter's new album, New Blood. No doubt you'll hear it at We Are NRG this weekend.
"Crazy excited for this song," says Samir. "It has that classic 2-step feel—major influence from our youth. I've known Jim [Aasgier from Yellow Claw] since I was 12 or 13 years old; we grew up in the same city called Venlo. I think the most important thing they've taught us was too not overthink every step we were taking and to never be afraid of what people might think. This will hold you back, and you'll become a prisoner of your own sound and ideas. It's your own journey, and you should never be scared to grow on your own terms."
That advice has stuck with the Moksi boys since day one, and it's informed their outlook on music ever since.
"We want to be a part of the longstanding house music legacy," says Samir. "When we look at guys like Chocolate Puma, Chemical Brothers, and Fatboy Slim, we definitely feel connected in our journeys, as they have been pushing boundaries and [have broken] niche house music on the radio multiple times. This is where want to be as well. We have a long way to go."
For now, Moksi are laying down the thick bass and bounce at We Are NRG, where you can expect "our best like always," says Diego.
Moksi's exclusive mix above offers a preview of the bass madness awaiting you this weekend at We Are NRG SoCal 2018, where you can experience the energy live and direct.
Moksi are playing We Are NRG SoCal 2018, which takes place Friday, June 22, and Saturday, June 23, at NOS Events Center in San Bernardino, CA. Tickets are on sale now. For more information, visit the official event page.
Follow Moksi on Facebook | Twitter | SoundCloud
Follow Insomniac Events on Facebook | Twitter | Instagram | SoundCloud | YouTube | Spotify
---
Share
---
Tags
---
You might also like