Insomniac's Metronome series features mixes from some of today's fastest-rising electronic stars, as well as championed legends. It takes listeners deep across a wide range of genres, movements, cultures, producers, artists and sounds that make up the diverse world of electronic music.
With a name like Wongo, you might expect things to get a little weird every now and then—and they most certainly do. But that is exactly why the Australian producer has earned a very special bookmark in our browser, one that makes it super convenient for us to stay up on anything new he is ready to put out into the world. He's currently sitting on a back catalog that's hard to put into words, mostly because it doesn't subscribe to most of the dance music being made readily available at the moment. Sure, he's taken elements of the "washed-up" fidget scene and works them into his output in a way that makes us wonder why the genre ever fell off in the first place. If you're the type of person who likes your dance music with an extra side of wonk, Wong is definitely where it is at.
While the rest of the world plays catch-up and figures out why they need to be paying attention, let's find out why imprints like Main Course and Sweat It Out! have signed off on the give-no-fux producer. For the next hour or so, give your speakers the proper workout they deserve by digging into a hefty collection of tracks Wongo wants to put you up on. He's sprinkled in a few of his own, so you already know it's about to go off.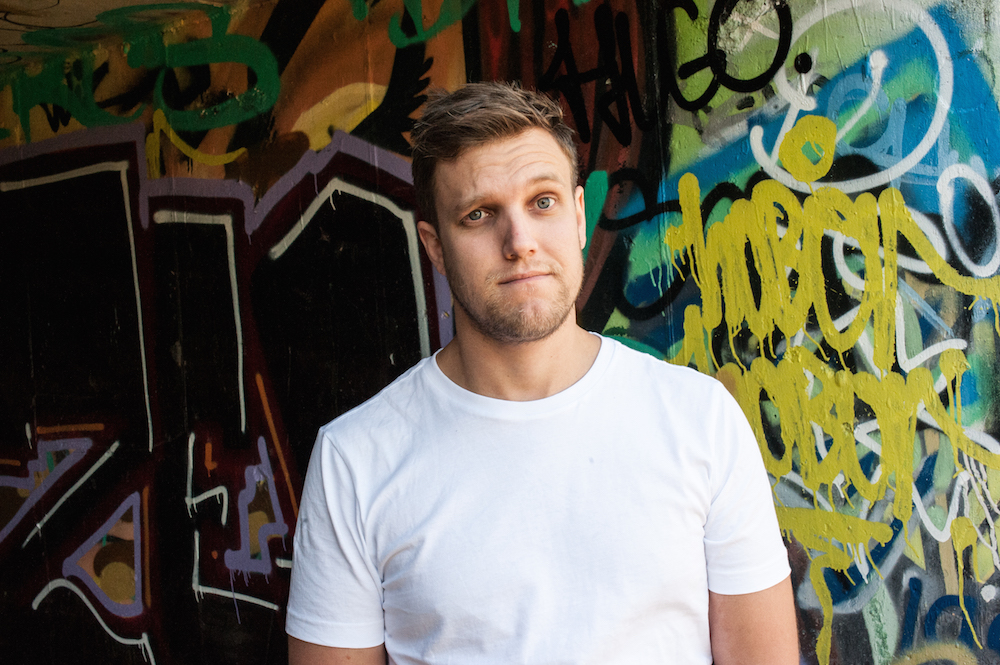 What was life like before the Wongo project kicked off?
Wongo has been a part of me since I was about 12. I started off B-boying with my partner in crime, Fongo. Every blue moon, you will still catch us both battling side-by-side at the local breakdance competition. I was always completely obsessed with B-boy breaks and sampling, which sort of flourished into what Wongo became.
Was there a particular moment when your career really started to feel legitimatized in your own eyes? Did you reach a point where you felt confident enough to ditch your day job?
I don't think there was any light bulb moment in my career that really legitimatized what I wanted to do, but I know I love producing music. I've had a go at club music, pop, techno, and even folk rock. But I've always come full circle every time and produced what my ears love. Strangely enough, that seems to get weirder every year, haha. Don't tell anyone, but I still work a day job.
Some high-profile artists have had you on their radar, asking if you could rework their music. What has been the most flattering request to come in thus far?
I'm constantly flattered, to be honest, with people messaging or commenting or even sending me a text when I release a new record—that's the stuff that makes me feel good. Rubbing shoulders with the likes of Main Course and Sinden and Hervé always reminds me how hard I've worked for it. Maybe the most flattering request was when I did a bootleg of Beyoncé and then it made its way to the official pack!
We're in the midst of a strong resurgence of the fidget sound. Why do you think the scene is making a comeback now, and what do you hope will happen from it?
Like everything, it comes and goes. I think fidget came and died so fast originally because it was like the first internet genre. So it never had time to do what it was supposed to. I truly hope that the hyper sawtooth-crash-bang LFO stuff gets set to rest and fidget makes its way back to the style of early Jesse Rose and Induceve/Modeler/Switch. We can all thank With You and what they are doing for that at the moment.
Let's move on to your own style. What elements need to be present for it to truly encompass a Wongo tune?
That's a really hard question, because when I sit down, I never have a plan. I love really solid techno kicks, and I love B-boy breaks; so you will, most of the time, find big kicks and a lot of sampled percussion in my records. I also love experimenting with fx and what they do to a sound. Most of my produced synths are rendered 100 times to audio before I actually create something I like. And then after that, I render it again with some extra plugins, just to see what happens. HAPPY ACCIDENTS!
Your SoundCloud account recently got revoked after violating the three-strike rule. What are your thoughts on the aggressive takedowns happening at the moment?
It's a bunch of shit! Haha. I get why the rules are in place, but it's out of control. My final strike was for an official remix, which was the real bummer. I think it's just time to find alternative solutions for getting your music out there. If SoundCloud became more like Spotify like five years ago, I think they would have had a chance, but they are done now. We really shouldn't have all relied on one website for a good chunk of our social media.
Do you have any working solutions that might help solve the problems we're seeing in the music-streaming world?
I think it's forcing a lot more people to write original music, which is great. That is one solution. There was/is way too many artists doing a mashup of two already produced songs, putting them on their SoundCloud and gaining followers. I think that's already an old mindset that needs to be scrapped. BE CREATIVE!
Box of Cats, the artist collective you've launched with a few like-minded mates, is currently sitting at its 8th release. What compelled you to start up an entirely free release label?
Well, about the modern music industry again: People can get what they want, when they want it. They rarely have to pay for music with torrents and shit. So, why not keep it free and let people get everything they need in one place? We have seen the success of it through Main Course and the community it has created. It's a great feeling telling a new up-and-coming artist that you want to sign their record, and for them to be genuinely excited to be part of the crew.
Where do you envision it going in the long run?
We want to just keep putting out records from ourselves, plus try to work as a steppingstone for newcomers to get noticed and then move on to other labels, also. We want to spread the love!
Share some words on the mix you've put together for us.
I also recently lost the last 18 months of music off my laptop when updating to the latest iTunes (I've had a bad few months, ha). It kills me. But one positive thing is that it forced me to go deep into my old hard drive to find some gems, which I've included in this mix. It's a mix of old, new and unreleased joints.
What's the rest of your 2016 look like?
I have my next record coming out on Sweat It Out! in August, which will see me also touring till the end of the year. Got a really solid remix pack that I'm super hyped about. Plus, whatever else comes my way. Always keen to adventure!
Track List:

Crookers "A Place in My Heart"
KAYTRANADA "LITE SPOTS"
Francis Xavier "Slipped Up" (Magic Pirate's the Dope Won't Sort This Out Remix)
Wongo ft. Rell Rock "Drop"
Your Move "Speaker"
Wongo & Trooko "Been a Long Time"
BOT "Just Say"
Paces "1993" (Wongo Mix)
Eyes Everywhere "No One Else" (Tony Quattro Mix)
Herve & Marc Spence "No Problem"
Cause & Affect "The Herd"
Jeff Doubleu "The Feels"
ID "ID"
The Bulgarian "Space & Time"
A-Trak "Parallel Lines" (Wongo MIx)
Dilligas "Upside Down"
Hervé & Wongo ft. Contessa Stuto "Real"
Missy Elliot "WTF" (Chris Lake Mix)
Eyes Everywhere "Yoshi"
Walker & Royce "Wakey Wakey"
Flash 89' "Shake & Drop"
Baytek "FWYT" (Prismism Mix)
Sluggers "Underground"
Bart B More "Basement Beats"
Trevor Loveys "The One" (Oliver $ Mix)
Tommy Trash ft. Anna Lunoe "Me & U" (Wongo Mix)
Geht's Noch? "Body Jack"
Follow Wongo on Facebook | Twitter | SoundCloud
---
Share
---
Tags
---
You might also like