Metronome #029: Will Clarke
Insomniac's Metronome series features mixes from some of today's fastest-rising electronic stars, as well as championed legends. It takes listeners deep across a wide range of genres, movements, cultures, producers, artists and sounds that make up the diverse world of electronic music.
One listen to Will Clarke's latest single, "The Boogie Woogie," and you'll know exactly why Claude VonStroke signed the bearded Bristol beatsmith as the newest member of the dirtybird crew. His booty-bouncing skills are of the highest quality, something the revered label is absolutely known and celebrated for.
Things started to boil for Clarke with his club-dominating, wobble-heavy "Drop It," but the booty bounce hype picked up last year with the appropriately, and maybe inappropriately, titled "Big Booty." It wasn't until deep house maestro Jamie Jones began supporting the track, though, that "Big Booty" became the worldwide sensation it is today. It was eventually signed by Ministry of Sound Australia, which then opened the doors for Clarke's Australian tour.
Splitting his time between the serenity of his native Bristol and the wild hedonism of Ibiza, his seasonal home, Clarke expresses this duality on wax, or WAV (whatever). Mix Bristol bass with the intemperance and heat of the Balearic island, and you're left with a sound and vibe uniquely owned by Clarke and adopted by his newly formed family within dirtybird.
Feel the bass, and the booty, in this head-bobbing, bouncing Metronome mix from rising star Will Clarke.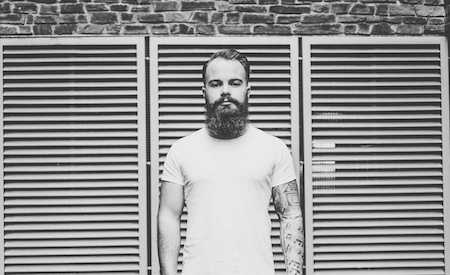 Welcome to the dirtybird family. How do you feel being the newest member of the crew?
It's a great feeling; they are all a lovely bunch, and although I've only met most of the crew over emails, I do feel very much at home.
Was the aim always to sign to dirtybird? 
100 percent. It's been at the top of the list since day one, really. I've been following the label since 2008, and seven years down the line, I'm now a part of it. Great feeling.
Your track "Big Booty" really hit big and set you off on a quick start. Are big booties an American thing? Or did it resonate across the world? Was the reception what you imagined? 
It was kind of crazy, to be honest with you. On that particular EP, "Drop It" was the A-side, and Worthy (Anabatic) wanted another track to release with it. I had "Big Booty" in my unsigned collection for ages and always loved the track. However, I hadn't found a home for it, so thought it'd be perfect as the B-side track. It was a slow burner, and things didn't really get going until a month or so after the release. Then Jamie Jones jumped on board, and that's when it kicked off. So, big ups to Mr. Jones. [Laughs] I don't think big booties are only an American thing. Who doesn't like a big booty? But on a serious note, I didn't have a clue that it was going to do as well as it did, so thanks to everyone that supported it.
Speaking of butts, what's up with dirtybird's obsession with booties and booty music? 
Hmm… good question. I'm not really sure, however, I think it's all about having fun and throwing a good party. So, booty music for me is about not taking yourself too seriously and having a great time. It's a bit like burgers and cheese. If you have a burger, you have to have cheese!
In what ways does your upbringing in Bristol and your seasonal home in Ibiza compare and contrast? Those are two very different lifestyles. I'd imagine the life lessons from each are unique. 
Bristol has an awesome scene, but Ibiza is worlds apart. I live on the outskirts of Bristol, where there isn't a shop for five miles, and I'm surrounded by fields. It's so nice waking up and being in the countryside. It really helps me concentrate in the studio with no distractions. Ibiza is the opposite. When I was working out there, it was nonstop with my residencies and production work. I was racking up 24-hour days, seven days a week. But they were flipping amazing times! Both Bristol and Ibiza have played huge parts in my life, 100 percent; but also, New York is a place I like to visit and get a lot of inspiration from. I love the spirit of the people there and the general vibe. I feel that all three places come out in my music.
You recently remixed modern house classic "Reckless (With Your Love)" from now-defunct Azari & III. What brought you back to that track? And what did you learn from that experience? 
It's a strange one, because I remember when it originally got released, I used to play it all the time. It was a bit out of the blue when I got asked to remix it. I was doing some studio work in Berlin and got the email from my management, saying that I've been asked to remix it. I felt honored, as I loved all of Azari & III's work. The next morning, I took it into the studio. My aim was to make the track really sparse and not obvious, which is why the vocals don't come in until the main break. I learned on this remix that the key was to keep things simple, and if you've got great parts from the original track, use them. However, when working on a remix, I feel strongly that my vibe on the track has to be completely different from the original.
If I were to shave off your beard, would you lose your production superpowers? 
Hmmm… I'm not going to lie, I probably would. However, if you shaved my beard off, you would probably find a couple of black eyes and some teeth missing [laughs].
What's on tap for you in 2015? 
It's panning out to be a good year. I've got a few Ibiza dates confirmed in June and August, and an Australia tour in July. My remix of a track by Claude VonStroke vs JAW is coming out soon as a free download, too. I have a few collabs up my sleeve with some interesting people, and at the moment that's all I can really say. But the rest of this year looks good, for sure.
Track List:

JAW vs Claude VonStroke "Never Forget" (Will Clarke Remix)
Will Clarke "The Boogie Woogie"
Tiga "Bugatti" (Will Clarke's Bearded ReRub)
Will Clarke "The Goog"
Azari & III "Reckless (With Your Love)" (Will Clarke Remix)
Redlight "9Ts" (Will Clarke & Jason Honeywell ReRub)
Jesse Perez "THOT"
Breach & Oliver $ "Watch Me Work"
Will Clarke "Badness"
Will Clarke "Hit Me"
Second Phase "Mentasm" (Will Clarke's Bearded Bassy ReRub Dub)
Follow Will Clarke on Facebook | Twitter
---
Share
---
Tags
---
You might also like