Metronome #139: Marcos in Dub
Spain's Marcos in Dub has a string of excellent EPs to his name, as well as a fantastic new Mood EP that's just arrived on Germany's revered Poker Flat label. To some, this might suggest a name that's fresh to club music. One listen to the polished sounds of Mood, however, suggests otherwise. And it turns out, he's been building his skills for the past decade.
"I've been in the music industry pretty much my whole life," Marco told Insomniac. "In 2007 I moved from Barcelona to Madrid, and that's where I started to become professional. From then on, I haven't stopped playing, making music, and learning."
A resident at the infamous Goa Electronic Parties in Madrid, as well building a solid name for himself on the European club circuit, Marco is also prepping the launch of his Black Wood label. In light of the arrival of his new Poker Flat EP, we thought it was high time for a chat with Marco.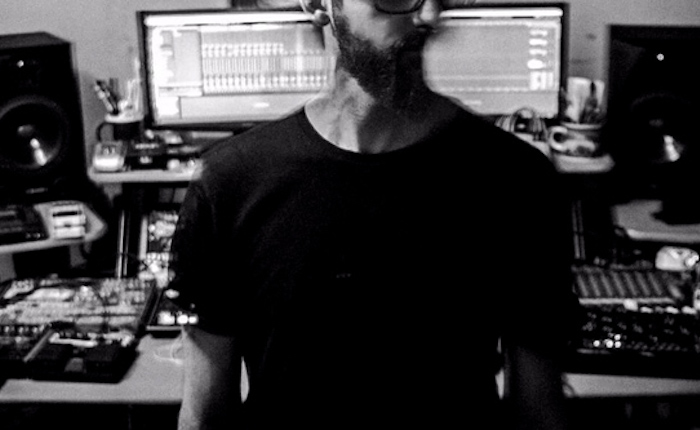 We're near the end of the year. Has it been a good one for you?
First of all, thank you for your interest. It has definitely been a creative year. I've spent a lot of time in the studio, I've collaborated with other artists, and I've done remixes and many advertising projects, documentaries, recordings and personal projects, too. My label Black Wood, which I share with Álvaro Medina, will debut soon with interesting tracks and remixes.  I've set foot outside of Spain to play and talk about production, allowing me to meet wonderful people.
I've been able to work in the daytime more than nighttime, so my performance has been much better and projects have gone very well. If music sticks with you every day through the whole year, this means it's been a good one.
You've had a strong profile as a DJ/producer in your home country Spain for quite a few years. Tell us a little about your history for those who are new to your music.
Let's say the past 10 years have been key to my career; working with Goa Electronic Parties has given me recognition in and outside of Spain, opening doors and making me visible to the public. What I mostly do these days is be in the studio producing, mixing and recording for others and myself, learning different techniques, and, of course, constantly releasing new music.
You have some great releases to your name so far. Tell us about your style of producing, and how it's evolved over the years.
I spend lots of time in the studio, which allows me not to stick to a particular style and experiment with many. I love to explore and I usually step out of my comfort zone, which allows me to move from one genre to another and enriches my own. Every day, I record more and more organic sounds, and I look for some of them in the streets with my recorder, trying to detach myself from the usual sound libraries used by almost every producer—this makes my style even more personal, of course. I use hardware and software, so I can work with a good range of my own "patches." I can't stop doing presets, looking for an exciting sound that allows me to build my own musical identity.
You've had a strong presence in your hometown of Madrid over the years. How has being part of the city's scene impacted your development as a DJ/producer?
There are a lot of good artists in Madrid that I admire. I've learned from them and many are great friends now. They've influenced my music without me being even aware of that. Let's say that if I hadn't known them, I wouldn't probably do what I do now, or at least, I would do it in a different way. I usually don't play that much in Madrid, but when I do, I feel at home, obviously.  Lately, I've been playing at Trueno Club, Studio 76 and, of course, Goa. Next Goa will be on December 16 at Frabik for their 23rd anniversary with Ben Klock, Ian Pooley, Miss Kittin, Scuba and La Fleur, among others.
Congratulations on your new Mood release on Poker Flat, it's a huge one. Deep grooves with some real trancey vibes! Tell us about this release.
Thank you so much! I'm very happy to be able to release my music on this label. To me, this means more because it's the label that has seen many big artists of the actual electronic music scene grow. Many of the tracks on it have been the soundtrack of my generation. I can't express enough what it means for an artist like myself to be on Poker Flat. It's a big satisfaction at every level.
Steve Bug had charted several tracks of mine, so he asked me to send him demos. Sometimes, I'm a bit lazy doing that. Finally I did, and he chose the ones on my EP, which are old ones, but I really like them because they define me so well. Honestly, it's a pleasure to work with such professional people that handle things on a serious kind of way. This must be one of the reasons for them to still stay strong in the game. I mean, come on, it's a 20-year-old label! Not many can keep on being in good shape after that long and not show signs of ending any time soon. I can only express my gratitude towards Steve and his crew.
Tell us a bit about the Metronome mix you've put together for us.
This time, I've put up a mix with more elegant and minimalistic sounds. Lately, I've been using raw, heavy sounds, but on this podcast, I turned to my recent past, as I used old Daniel Dreier tracks that I used to play at Goa, plus newer ones by the label Serkal. It's a podcast that relates to our label Black Wood in terms of style.
What's coming up for you in the next near future?
My Rooteo & Mahura Project is in good shape; we just released an album on the label Made in Green (Vasco Ispirian, Brookling) on cassette and vinyl, with cool remixes. We're about to release a new ambient album, too. Black Wood will be born very soon, so we chose strong releases with its great remixes, as well.
There's a solid workflow in the studio now, so it's likely that I spend several more months in there. I'm in good contact with big labels where I will release heavy tracks. I will keep on making lots of music without any kind of rush, as well as opening my studio to producers, friends and anyone willing to share music and knowledge. I am and will be forever grateful.
Follow Marcos in Dub on Facebook | Twitter | SoundCloud
---
Share
---
Tags
---
You might also like