Metronome #031: Butler & Bontan
Insomniac's Metronome series features mixes from some of today's fastest-rising electronic stars, as well as championed legends. It takes listeners deep across a wide range of genres, movements, cultures, producers, artists and sounds that make up the diverse world of electronic music.
Through each of their respective solo careers, Josh Butler and Bontan have managed to surpass the rest of the class of emerging house acts coming out of the UK. In the last couple of years, they've been on the come-up and have left highly memorable movers in their wake. So naturally, the next logical power play was for the longstanding friends to hook up their studio strengths to form the buzzing duo Butler & Bontan. Best decision ever.
A promising partnership indeed, the young gents have skyrocketed to the top of the scene since firing off their official debut, offering "We Found a Place" last year. Now, we see them following up the function with their latest bit, "Live My Life," enlisting the lovely lungs of Basement Jaxx accomplice Vula. The soulful selection falls in line with the project's objective at hand—to stay rooted in classic house tones—and can be heard in the boys' below Metronome mix of the same measure.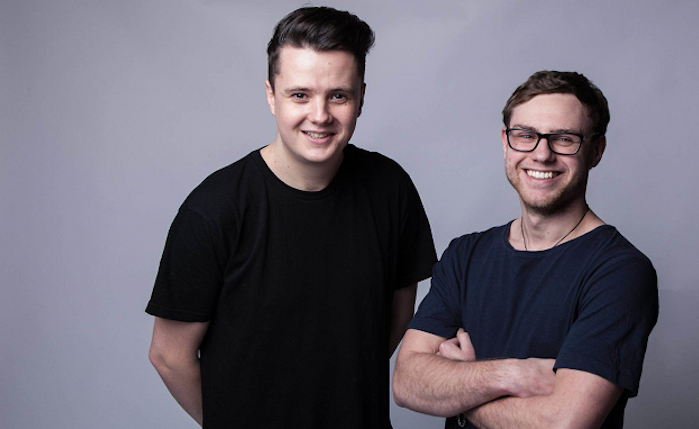 How long after you two teamed up to create "We Found a Place" did you realize you guys had a winning formula on your hands?
Josh: We actually recorded ​"​Live ​M​y ​L​ife​"​ the day after ​"We Found a Place​" at the same studio. We prepared the instrumental tracks before the studio sessions, then went to London to lay down vocals with Josh Barry & Vula.
Bontan​: ​We already had decided we wanted to go back to the raw, soulful house sound. We just started working on a few beats and sent some simple ideas away for Josh Barry to jam over. When he sent back the first draft, we knew it was something special!
Your collabs have a distinct sound of their own, separate from your solo material. Is this a conscious decision you set out to accomplish beforehand, or does it manage to work itself out naturally?
B​: We consciously decided that the Butler & Bontan sound would be different from our solo material. It's almost like a separate alias we can visit from time to time throughout the year.
J: Yeah, for sure. We feel separating the styles a little gives us freedom to explore other areas of house music that we love.
What has been the most valuable lesson you've each learned since you've started working with each other?
B​:​ You aren't always right! Collaboration is a two-way street.
J: A second input on things can make the process ​much​​ easier, sometimes.
Your recent release, "Live My Life," helped give birth to your Be True tour. When did the conversation for this b2b concept start, and at what moment did you want to put it in motion?
B​:​ We had toyed with playing b2b for some time now, as we've been friends years prior to releasing material together. When we made ​"Live My Life​," we both felt the time was right to go on tour together.
J: It gave us a chance to expand on the idea of our records—exploring the more soulful side of house music and playing some older classic house records along the way.
What was it like working with the lovely and talented Vula on this record?
J: She is a star! I love that woman. We've had the pleasure of ​having her out​ quite a few times since, and talked about getting back in the studio together soon… so, who knows.
B​: It was incredible! She wrote the lyrics on the day and nailed them straight after, that same day. She's one of the most talented singers out there, in my opinion.
Can you share the most empowering bit of feedback you've received thus far?
J: Any time I get positive feedback from fans makes it all so worthwhile. For example: I was playing in Milan a few months back, and a guy came up to me asking me to play one of my first releases on Pura Music, "Beginning & End."
B​: I reviewed a message last year from a woman saying she had just lost her dad, and my beats picked her up when she was feeling low. That was extremely humbling.
Have you put an expiration date on this project, or do you see it as something that could easily become a permanent arrangement?
J: No pressure with this project at all. It's all about making music together when the timing feels right. If it's worth doing, we will do it properly.
B:​ We will always visit this project from time to time throughout a year. We want to keep it special, though, and not overdo it—just when the time​'​s right.
Order "Live My Life" here.
Follow Josh Butler on Facebook | Twitter | SoundCloud
Follow Bontan on Facebook | Twitter | SoundCloud
---
Share
---
Tags
---
You might also like