Insomniac's Metronome series features mixes from some of today's fastest-rising electronic stars, as well as championed legends. It takes listeners deep across a wide range of genres, movements, cultures, producers, artists and sounds that make up the diverse world of electronic music.
An audio stroll through ANGELZ's SoundCloud page is the IRL equivalent of walking into a '93 hip-hop backyard party with a house DJ in the selector role. As the presumed new kid on the producer block, ANGELZ has made a name for himself via his crafted blend of hip-hop ruggedness, G-house swagger, and a love for the low end of the bass spectrum.
His approach to house music is both playful and serious, with unorthodox samples of Gorillaz ("Useless"), bootlegs of Lupe Fiasco x Jill Scott ("Daydreamin"), and edits of Mac Miller x Pharrell ("Onaroll") providing the framework to his vision. It's his deep understanding of hip-hop and rap culture that's led him to a string of recent successes and accolades, including "Hey Girl," the first official release from Tchami's brand-new Confession imprint.
It's no wonder, then, that ANGELZ has helped pioneer and progress the G-house movement, the perfect hybrid of electronic music and hip-hop. The ANGELZ project is a full artistic convergence for the producer, a former Def Jam signee and a ghost producer behind many of your favorite chart-topping rap anthems. A production whiz, his appreciation of all things technology will only help ensure ANGELZ's place in the electronic stratosphere.
A romp through the worlds of house and hip-hop, ANGELZ's Metronome mix explores two distinct sounds in one unique style and erases the borders once dividing the two genres.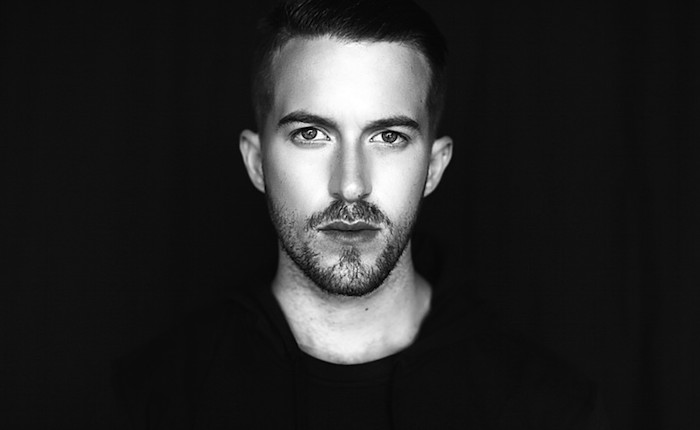 You're a hip-hop head producing electronic music today. In what ways is your love for both genres represented in your original music?
I still will always think about tracks in terms of "songs" instead of "drops." I remember early on, what would get me excited the most was looking forward to the new tracks my favorite producers had made. Now, most of the times, I'm producing tracks for myself, and when I add vocals on it, I'm basically trying to replicate that process, but with this new sound. I want people to look forward to hearing a new ANGELZ song for all the intricacies I sprinkle throughout.
You're from of a generation of artists who grew up with technology as part of your DNA. In your experience, in what ways has technology improved music culture? On the flip side, in what ways has technology deterred it?
I only see positive out of it. Music is now in the hands of the artists, and while I've had luck earlier in my career, everything related to this new project has been possible because of technology and me being able to oversee everything, from creation to distribution. I remember in 2005 buying an industry contact list on eBay, and then I emailed everyone on it, introduced myself and attached beats. I'd say 25 percent of them answered, which is insane when you think about it. I'm talking Bad Boy A&Rs, label heads, etc. The internet is amazing.
You're a former ghost producer; does the ghost producer business offer any benefits for the overall growth of electric music?
It has always happened, and it always will happen. I'll personally do it again tomorrow—if the offer is right. There is obviously something lame about touring off music you didn't make, on some Milli Vanilli shit, but that, too, has always happened and always will happen. Real recognize real.
You recently released music via a BitTorrent package. While innovative, is this form of releasing music a reflection of the culture's saturation? Are artists now forced to create unconventional distribution channels for their music to be heard? Is this hurtful or helpful for the industry?
I think it is 100 percent helpful. These are all promotion avenues that put us all on the same level. Anyone can release something on BitTorrent for free. I was so stoked when I saw I had almost passed the 150K download mark on my mixtape. I gave it away for free, but BitTorrent lets you decide if you want to sell it. Who knows how many copies I would've moved if I had priced it at just $1? This is a great time to be an independent artist.
You're the first artist to release on Tchami's new label, Confession. Do you find yourself having to shift your sound to fit the aesthetic of these labels? Or do you remain true to your own sound?
I always stay true to my sound. However, I wouldn't see an issue with adapting my sound to fit some other label's aesthetic. It would still be ANGELZ, but I'd do my homework. With Confession, everything is natural. Tchami never asked me to change anything; what you hear is exactly how I sent to him. I'm constantly working on my signature sound, and I think anyone who works with me trusts my vision.
As a former music pirate, do you feel record labels hold any relevance these days? Are you OK knowing people are now pirating your own music as you once did?
I encourage people to pirate my music; I would be a hypocrite not to. I think major labels are still relevant; they just need to adapt. The game is obviously not the same anymore. The rules are changing every day.
There's a certain ANGELZ aesthetic that's noticeable.
I believe less is best. I like art that is raw, and a signature sound is all that matters. It is hard for me to go into details about my brand, because nothing is planned.
What's next in the world of ANGELZ?
I have a crazy first EP that is finished, and this one will be for sale on a label that is to be announced. You should expect to see the shows starting in 2016.
Track List:

Young Luxenberg "Drop It Like It's Hot"
Bruno Furlan & Stage Rockers "This Is House"
Ruben Mandolini "Game Over"
Tough Love & Ginuwine "Pony" (Cause & Affect Remix)
Champion & Teresa "Red Light"
ID - ID
ANGELZ "Hey Girl"
Robosonic ft. Jeru the Damaja "1UP" (Genghis Clan Remix)
Earstrip "Wet N' Dirty" (Fractal System Remix)
Kane West "Mexicans"
Toucan "Burn" (Volac Remix)
Tim Baresko ft. Room303 "Marilyn Monroe"
ID - ID
LondonBridge "Jigglin Baby" w/ ANGELZ ft. A.J. Crew "Useless" (A cappella)
Malaa "Notorious"
Follow ANGELZ on Facebook | Twitter | SoundCloud
---
Share
---
Tags
---
You might also like