Meet the Selected Artists Playing at Electric Forest 2019
As we inch closer to this year's summer solstice and start looking into bulk sunblock prices to last us through the peak of this year's festival season, the thought of returning to Electric Forest is becoming more reality than daydream. One of the many reasons to be stoked is the fact that the festival's music curation flexes harder than an Olympian bodybuilder. They have the magic ear. Despite the lineup already offering more opportunity for music discovery than you might have bargained for, the Discovery Project team is also stepping in to throw a couple of names in the ring.
Madison House and the DP crew hosted an open casting call, inviting budding talents across the country to audition. The competition was fierce, but two names truly stuck out above the rest. Niles Shepard and WokeZan blew us away and thus have earned their own time slot on one of the most lit lineups of the year.
WokeZan are no strangers to Electric Forest. The axe-wielding duo first popped up on the festival's radar after winning the Prize Cart remix competition. Taking home that win helped place the pair of producers onto the fast track and allowed them to wail on their guitars over funky beats at many more gigs from that point forward. It also gave them the confidence they needed to impress the Discovery panel for another chance to bring their woke bass music back to Electric Forest.
Coincidentally, Niles Shepard also came up in the mean streets of Minneapolis. Both members of the project had drastically different entry points into the dance music space—Jim got his kicks from playing with percussion alongside Ableton Live, while Cam caught the bug from the other side of the DJ decks. They packaged each of their strengths via a drum-and-DJ project throughout college, until deciding to get their groove on under the guise of Niles Shepard, making a name for themselves as hungry house heads worth watching.
Regardless of where your loyalty lies—with bass, house or otherwise—be sure to show these selected artists some love when you're exploring the many treats tucked between the trees of Electric Forest.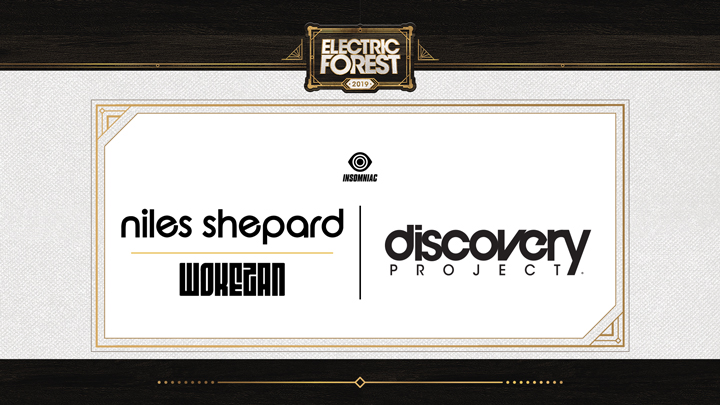 Follow Electric Forest on Facebook | Twitter | Instagram
---
Share
---
Tags
---
You might also like