Meet the 2 Newest Discovery Project Inductees Bringing the Heat to EDC Las Vegas 2018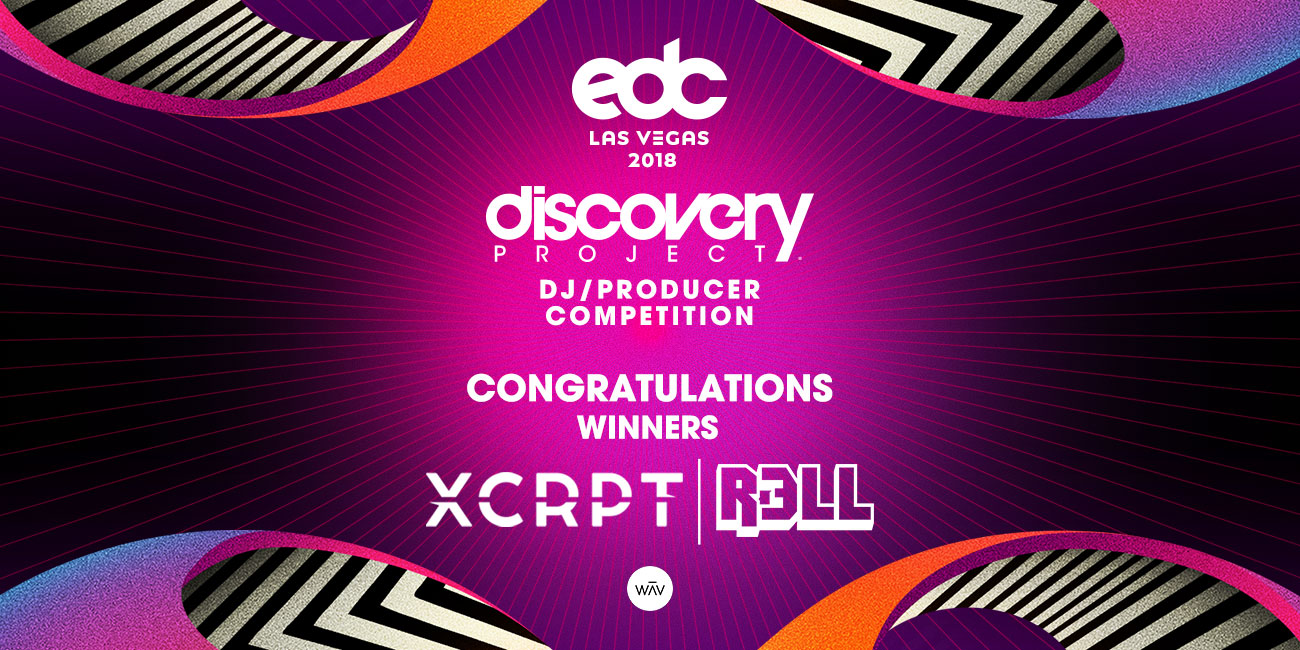 Discovery Project celebrates diversity in dance music, showcasing the incredible talent that overflows from all corners of the scene. Year after year, a pool of untapped talent continues to conquer the Insomniac stages, setting the tone for the next generation of high-profile performers.
This year's incoming class of inductees at EDC Las Vegas is no different. Both XCRPT and R3LL are shining examples of the kind of hard work and perseverance it takes to move forward in the industry, and we couldn't be prouder to welcome them into the Discovery Project family.
R3LL rolls through into the collective with a world of experience and a laundry list of accolades and support under his belt. As part of the legendary Brock Bandits Crew, he was a pioneer of the Jersey club sound and has been instrumental in providing inspiration for such artists as Cashmere Cat, Hoodboi, and Lido. He boldly brought that sound to L.A. and was quickly picked up by Dim Mak, thus falling into the life of a touring DJ. He continues to be a key influencer for Jersey club, with his Certified club night providing a platform to put his international and up-and-coming homies on. Swing by the Parliament Art Car on Friday at 8pm if you're looking to shake your ass to one of the founders of the Jersey club movement.
XCRPT, on the other hand, just began making dance music in early 2017. However, his love affair with music dates back to his early memories of his dad listening to trance and disco on long car rides. While "the piano was forced down my throat," it provided the foundation for a future in writing music. He's made some huge strides in the last year, picking up support from the likes of Bijou and LondonBridge, as well as opening for Tchami and Malaa's Redemption Tour stop at the massive Brooklyn Hangar. XCRPT will be setting the groove for the closing night of EDC, Sunday at 8pm on the Parliament Art Car.
These two dynamic and incredibly talented artists have worked hard to achieve their dreams. Take a moment to see what makes them tick by peeping R3LL and XCRPT's artist profiles.
Follow R3LL on Facebook | Twitter | SoundCloud
Follow XCRPT on Facebook | Twitter | SoundCloud
Follow Discovery Project on Facebook | Twitter | SoundCloud | Instagram
---
Share
---
Tags
---
You might also like