Cut From the Catalog: This Ain't Bristol
Record labels have long been the gatekeepers of the dance music space, as they continuously define and reshape tastes via releases, endless talent scouting, and the curation of brand-hosted parties. In our Cut From the Catalog series, we big-up established and buzzing imprints alike by taking a look at the organizations' ops while running through a retrospective mix built solely from their respective catalogs.
In 2014, Sebastian Wolters (who formed house duo Maximono with Nick Hill the year before), teamed up with Leeds native Billy Kenny, designer Phil Plagge, and business-savvy partner Benjamin Rodgers to launch This Ain't Bristol, a lifestyle brand comprised of a record label, an event promotions wing, and an apparel company. Their mission is straightforward and hardcore, like its bass-heavy and agnostic fusion of garage house, breakbeats, and jungle: "We are here to spread good vibes through audible and visual aesthetics." This Ain't Bristol quickly blew up the global dance scene's radar, beginning with Dirtybird's Campout in 2014, where their anthemic and appropriately-titled single "Don't Give a Fuck Style" generated so much buzz, it inspired Claude VonStroke to release their first official single in 2016, Sorry / So Hot.
We wanted something special for the 25th release and aimed for putting together an album with strict killers, no fillers, by as many label-related artists as possible.
It's been a hectic and magical 2.5 years for This Ain't Bristol's family, which includes Maximono and Billy Kenny, as well extended members Kyle Watson, Josh Brown, Low Steppa, and BOT. The fact has not been lost on them. To mark their rapid ascent, This Ain't Bristol released a 15-track compilation, Celebration, featuring tracks by Nick Olivetti, Kry Wolf, Lux Groove & Mark Starr, Taiku Nulight, Maximono, and Billy Kenny, as they touch on ghetto-tech, grime, electro, acid, and rave influences with an unapologetic attitude.
House and techno may have started with dusty gear in dank basements more than 30 years ago, but in that time, underground dance music has blossomed into a global, immersive culture containing multitudes of subgenres and communities. This Ain't Bristol ain't sitting on the sidelines. They have jumped into the evolution of dance music with a bawdy glee that revels in smashing expectations. In doing so, they are not only keeping the culture alive; they are creating a blueprint for its future.
We caught up them before their Nocturnal Wonderland takeover to dig further into their origin story, feel out what's in store for us this weekend, and learn how they divide the work that keeps such a dynamic enterprise on track.
You're doing an Insomniac takeover at Nocturnal Wonderland. What are your feelings on being selected?
Benjamin: We're feeling honored to be asked to host our own stage at such a great festival. With so many great labels and crews in the scene, we are really blessed to be given this great opportunity to spread more of our good vibes in the US.
What can be expected on the playlist?
Billy Kenny & Maximono: With so much diverse talent, it's hard to foresee what everyone will be pulling out of their sleeve. But you can certainly expect some of the tracks from our big anniversary album, TAB25 Celebrations, and some of the forthcoming label releases being dropped left, right and center.
Celebrations recently climbed back into Beatport's Top 10. What went into putting together that mix?
Billy Kenny & Maximono: We wanted something special for the 25th release and aimed for putting together an album with strict killers, no fillers, by as many label-related artists as possible.
Was it a long or difficult selection or production process?
Billy Kenny & Maximono: It took us about six months to put this album together, so we took a lot more time than we normally do. In the end, we're really happy with the result and that we took the time to get it to a level of quality like it is now. The chart results showed that it was worth it.
What releases or events can we look forward to?
Billy Kenny & Maximono: We will be releasing a number of EPs by fresh talents and established artists. Our pipeline is stuffed with exciting releases to come out throughout the next months, and we can't wait to unleash these beasts.
Do you have any plans to expand the brand into other lifestyle products or services?
Benjamin: The whole This Ain't Bristol thing has been a lifestyle idea from day one. So, if we have the time, besides event concepts and new releases, we'll always try and come up with new apparel and ideas. So much stuff on our bucket list, so little time. But we're working on it. 🙂
Let's go back to the beginning on how TAB first formed and what brought you all together in the first place.
Benjamin: In the beginning, there was this collective urge to break out of the generic soundscape we had in our hometown. All founding members had longtime experience in producing and Djing, or running events and building up brands, but we rapidly felt that the synergies of this undertaking were going to be strong.
With Billy and Maximono holding it down on the music, and you overseeing the business side of things, what does the division of labor look like between the four of you? Do you ever have your hands on any of the A&R deals or listening sessions? How involved are you outside of the logistical aspect of TAB?
Benjamin: I like to describe Billy and Sebi as the first barrier one has to overcome before being considered as a potential contributor to one of our releases, and both of them have been making an awesome job of it so far. Apart from that, both of them were the ones to communicate with the artists or their managements, while Sebi as ex-label manager was also the link between us the artists and our distribution.
Phil is our boy for all aesthetics—from any artwork to our apparel and website and everything between—it's 99 perecent done by him. In terms of music curation and selection, we do have listening sessions as often as we can. Basically, one major part of our quality control in all aspects has always been the fact that we like to put all our ideas onto the table, discuss them till only a handful is left over, and then start executing. It certainly is not the most productive way to operate, but this way we can all be sure that most of us will be sound with the outcome.
At the end of the day, we all share a very clear and coherent vision of the label now and in, let's say, three years. So, we all totally trust each other in things like A&R, aesthetics, events, promotion, and strategic management.
I see my main job at the moment to keep the communication flow going between the US and Germany, as Billy has gathered a little team around him that has been achieving unreal things the last months. Besides that, I develop strategies with Phil [Plagge] and the boys in order to stay sustainable. In order to give Sebi and Billy more time for the actual A&Ring, we decided to hire a label manager. Nils joined the team this week, so we're more than excited for things to come.
Do you find yourself on the road for many of the label showcases, or do you hold down the fort when these parties happen?
Benjamin: I'll probably be the guy you'll see at 90 percent of all European parties and showcases. As I'm not too fond of flying, and Billy, Serkan and Max are smashing it in the US at the moment, I've just not managed to fly over. Sebi tries to pop over as often as he can, which is great if the Maximono tours can also enhance our presence Stateside.
Tell us a little about how you landed on the "Good Vibes House" mantra to be the catch-all phrase for your imprint.
Benjamin: Phil came up with the phrase, and there was nothing really to add. It's a phrase we all understand and strive for. That vibe of those banging classics that somehow got lost in generic present times. People smiling rather then putting on a mean shrew-face. Hands in the air moments without someone demanding it on a mic. Good vibes only!
Your Selections compilation series has been a tremendous success, with both Maximono and Billy Kenny stepping up to the plate. Who else do you plan to open up this series to, and what "requirements" are there for prospects being considered to take this honor?
Benjamin: We have not really had a proper look into this just yet, to be honest. Basically, we had our Celebrations V.A. for our 25th release and have something special planned for around Christmas we don't want to unveil just yet. But basically, any core act from our label is a potential "Selections V.A." compiler. Pretty convinced Kyle Watson or Josh Brown would be able to deliver some nice selections. But who knows; it might be a Birmingham Selections with tracks from Marc Spence, Cause & Affect, Low Steppa, Pete Graham and co… We don't know ourselves.
At Nocturnal Wonderland, your label takeover will see the festival close out with a Good Vibes SoundClash set. It's the first time this concept is seeing the light of day, so can you give us a look into what it will entail and why people should be there for it?
Benjamin: We wanted to create a special closing concept that no one has done before. So, we decided to combine that magical encore vibe that we all love with a little Tune Fi Tune session one might have heard of regarding a reggae soundclash. What has come out in the end is a no-rules-nor-genre-attached b2b2b2b2b setting, and we can't imagine a more exciting way to close off our This Ain't Bristol stage.
Watch out for your favorite This Ain't Bristol family from throughout the day to stick around and mesh their best vibes with some of our other favorite artists throughout the festival. You're not gonna wanna miss this one!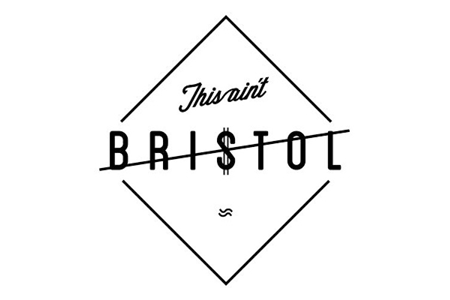 This Ain't Bristol Cut From the Catalog Mix Track List:

Cropper "Take You Back"
Haremoor "In My Mind"
Fritz Carlton "Bruce Wayne"
Shaedes "Gossip"
Nick Olivetti "Good Vibes"
MJW "When You're Gone"
Landis LaPace "Zesty Nachos"
Nick Olivetti "Sax O Sex"
Maximono "Jack It" (Kyle Watson Remix)
Maximono "A$$ Crack"
Billy Kenny "I Eat Beats" (Ardalan Remix)
Hoodrat "Hummus"
Ben Remember "Rusty Hearts"
Landis LaPace "The Limit"
Fritz Carlton "Mohki"
Marc Spence "Nasty (VIP)"
Walshingtin "Pretty Cool"
Billy Kenny x Walker & Royce "The Lonely Robot"
Jakwob "Balance"
LiTek "Why"
Josh Brown "Systematic"
Kyle Watson "Road Trips (VIP)"
Maximono "Waka"
Acropolis Sound "Bring Me Down"
Lowsteppa & BOT "This Is"
Cause & Affect "The Herd" (Taiki Nulight VIP)
Taiki Nulight & Lo'99 "Okay"
GotSome "Bump That" (VIP)
Harry Judda "Machines"
Billy Kenny "Like 2 to Get Weird"
Josh Brown "Gargle" (VIP)
Jordan Burns "Weekend"
Follow This Ain't Bristol on Facebook | Twitter | SoundCloud
---
Share
---
Tags
---
You might also like