Cut From the Catalog: mau5trap
Record labels have long been the gatekeepers of the dance music space, as they continuously define and reshape tastes via releases, endless talent scouting, and the curation of brand-hosted parties. In our Cut From the Catalog series, we big-up established and buzzing imprints alike by taking a look at the organization's ops while running through a retrospective mix built solely from their respective catalogs.
deadmau5—the alter ego of Canadian producer and DJ Joel Zimmerman—is easily one of the most influential and successful dance music moguls since this wave of mainstream electronic music hit Stateside at the end of the '00s. Part of his influence comes down to his own productions and mouse-helmet-driven knack for branding, of course. But what might be even more substantial and leave an even greater mark, when all is said and done, is what his mau5trap label has been able to accomplish in the past 12 years.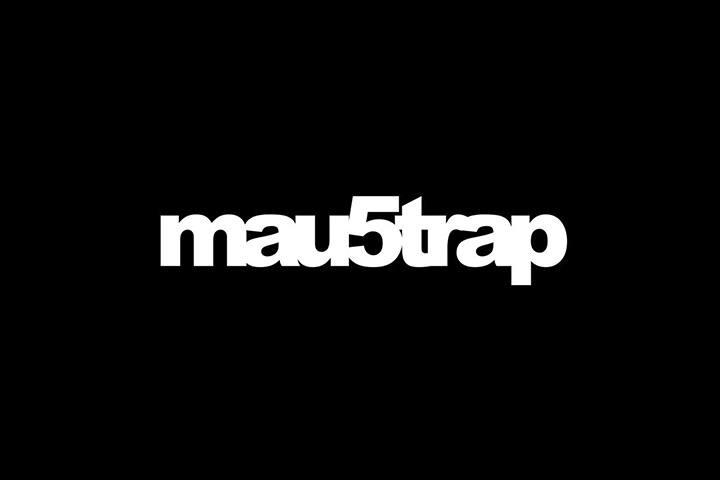 The imprint has helped launch the careers of artists Rezz, Feed Me, and Skrillex, while providing support for a whole slew of artists you're likely familiar with if you've been to Insomniac events in the past. The mau5trap crew has turned what could have easily been a flat, uninteresting vanity label and flipped that into something greater than the sum of its parts.
The label got off to a cracking start with the release of deadmau5's Faxing Berlin / Jaded 12″ in 2007, followed shortly after by Not Exactly / We Fail. "Faxing Berlin" is still one of his most recognizable tunes, and Zimmerman clearly wanted to make a splash by putting his best foot forward and establish this label as one that focuses on peak-time dancefloor cuts and festival bangers.
Over the following years, artists like Sydney Blu, Feed Me, Moguai, Wolfgang Gartner and Rob Swire started making appearances as the sound began to open up and diversify. Since then, the label has solidified itself as one of the stalwarts in a fashion-fickle scene, growing from a place where deadmau5 can release his own work whenever he wants, to a vibrant collective of producers and artists.
"Some people say that mau5trap operates within a unique 'grey area.' We've, for sure, developed a recognizable sound that is able to carry through time."
To what does mau5trap owe its success? "It's definitely creative freedom," explains label manager Mario Morales. "We really pride ourselves on working very closely with our artists through the process and allowing them to do what they do best as creators."
Morales adds: "Some people say that mau5trap operates within a unique 'grey area.' We've, for sure, developed a recognizable sound that is able to carry through time."
But it's not all parties and festivals. "There's so much that goes into the day-to-day operations of any record label, and mau5trap is only as good as our incredible staff." Life as a label head can mean wearing multiple hats (that aren't mouse helmets).
"In a nutshell, my daily and weekly operations intersect between A&R sessions, signing records and negotiating deals, overseeing our release schedule, marketing/strategizing release plans, managing various components of the business, merchandise, collaborating with artists on creative/brand direction, optimizing our presence via the various streaming platforms, as well as working with our agents on mau5trap touring and live events."
Some of the challenges of helping run a label—besides just trying to herd cats of any creative types—are the tough decisions. "There are always tough decisions to be made, but our team is always great at pushing through with positive outcomes… [It] really comes down to good music—it's that simple. We support and encourage our artists to deliver at a high level and consistently push boundaries. At mau5trap, we pride ourselves on being tastemakers and continuing to grow all aspects of the label through its natural evolution as a brand."
"We have very close relationships with each one of our artists and their management teams, which I think is the unique part about mau5trap and our culture at the label."
mau5trap has helped developed careers for a whole generation of emerging and now-established artists. The secret? "We have very close relationships with each one of our artists and their management teams, which I think is the unique part about mau5trap and our culture at the label. Our approach is to look at every artist and team as a partnership and really focus on how we as their label can enhance and optimize their vision—from A&R, campaigns, releases, events—all while elevating their brand across a variety of lanes."
The mau5trap family is gearing up for their second Insomniac stage takeover at this year's Beyond Wonderland SoCal. "Our first label stage takeover was at Electric Forest, and it was fucking incredible," Morales muses. For this year's edition, the label's approach is "to include a mix of new and familiar friends, with the intention of curating the best lineup possible for our fans, the label, Insomniac, and everyone involved. For this particular stage, we have ATTLAS, Feed Me, i_o, Jay Robinson, monstergetdown, No Mana, 13, and "a very special guest," he teases.
If that's not enough to get you hyped, mau5trap mainstay No Mana has sent over an exclusive mix as a sort of sampler platter of the label's sonic stylings, featuring a slew of No Mana originals and collaborations, as well as party-starting selections from the other artists swinging into Beyond for the stage takeover—and of course, tunes from deadmau5 himself.
"Jordan, aka No Mana, is a mau5trap veteran and one of our key acts at the label, so it was a no-brainer to have him curate the mix," says Morales. "We knew he would deliver something fun that would get everyone pumped for Beyond Wonderland. He's also got a big record dropping soon called 'House of Cards,' featuring Winnie Ford, which I definitely recommend checking out at the end of the month!"
Mau5trap 'Cut From the Catalog' Mix Track List

No Mana "Tell Me Most"
Feed Me ft. Lindsay "Defiant"
i_o "Warehouse Use Only"
i_o "LOW"
13 "Oath"
13 "Delusion"
Feed Me "Sleepless"
Monstergetdown & Rinzen "Paradox"
ATTLAS & deadmau5 "bad at titles"
deadmau5 ft. Rob Swire "Monophobia" (ATTLAS Remix)
No Mana "Permanent Afterglow"
ATTLAS "Lighthouse"
Feed Me ft. Rosie Doonan "Feel Love"
No Mana & Zashanell "Over & Over"
Monstergetdown "Maybe Nothing"
Jay Robinson "Nineteen81"
No Mana & i_o ft. Fay "Bad Things"
No Mana "In My Mind"
mau5trap is hosting a stage at Beyond Wonderland 2019, which takes place Friday, March 22, and Saturday, March 23, at NOS Events Center in Southern California. Tickets are on sale now. For more information, visit the official website.
Follow mau5trap on Facebook | Twitter | SoundCloud
Follow No Mana on Facebook | Twitter | SoundCloud
Follow Beyond Wonderland SoCal on Facebook | Twitter | Instagram
---
Share
---
Tags
---
You might also like