Cut From the Catalog: Wakaan
Record labels have long been the gatekeepers of the dance music space, as they continuously define and reshape tastes via releases, endless talent scouting, and the curation of brand-hosted parties. In our Cut From the Catalog series, we big-up established and buzzing imprints alike by taking a look at the organization's ops while running through a retrospective mix built solely from their respective catalogs.
Launched in 2015 by the genre-bending producer Martin Stääf, aka Liquid Stranger, Wakaan has gone on to embody more than just a simple record label; it strives to capture the vibe and ethos of an entire movement. Originally conceived as an outlet for music that didn't quite "fit" into any specific category or label outlet, Wakaan quickly attracted the freeform compositions of other like-minded artists and fans alike.
From heads like Space Jesus, Minnesota, LUZCID, Esseks, Champagne Drip, TYNAN, and the label boss himself, the weird and wonderful world of Wakaan is just as likely to elevate your mind in the midst of a meditative breakthrough as it to snap your neck on the rails at a festival. Considering Liquid Stranger toured alongside Excision as part of his Paradox Tour last year, it should come as no surprise that robo-driven dubstep lives alongside the more introspective, ambient left-of-center output emanating from the label, as well.
In a world where freeform bass has come into its own as a genre (even though, by its very nature, the sound resists genre and tempo boundaries), the mutated form of bass music that Liquid Stranger and his cohort of rebellious tricksters are kicking points to an exciting future and continuing evolution in the ever-shifting world of sounds from the underground.
Here to take us on a proper aural journey, label boss Liquid Stranger taps label regular LUZCID for an epic mix designed to initiate the uninitiated into the world of Wakaan while celebrating the ongoing success of the imprint for those who've been down since day one. As if that weren't enough, the head honcho sat down for a wide-ranging chat that touches on everything from the label's roots all the way to the soon-to-be announced Wakaan festival taking place later this year. Check it.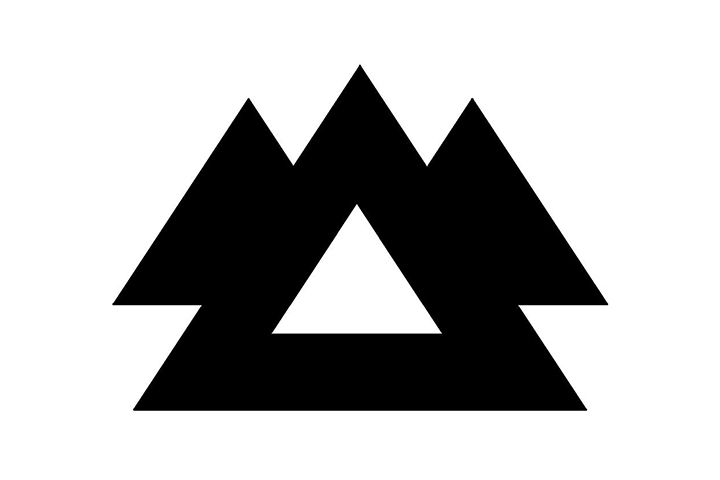 Take us back to your roots. What kind of music do you remember hearing around the house growing up?
I'm born and raised in Varberg, a rural town in southern Sweden. It's a tranquil place with postcard views. I was fortunate to grow up there, and I love going back today. My dad had a big record collection, and there was a steady stream of music in the house while growing up (Rolling Stones, Simon & Garfunkel, Hendrix, Fleetwood Mac, etc.). My mom owned an old Steinway piano. That was my first, humble interaction with a musical instrument. My parents tell me that I was crawling to the piano to bang on the keys before I could walk.
At what point do you feel like you started to develop your own taste?
When I was 6 years old, I heard Kraftwerk's "The Model." That was the breakthrough moment where I discovered an alternative, fascinating approach to music. I realized I could perform every instrument myself, and become a one-man band. When, at 8 years of age, I got my first synth, I began making songs.
Computer games have been one of my favorite things in life, since early childhood. My dad worked for IBM and often brought home computers. I was particularly fond of the sounds of the SID chip used in the Commodore 64. It sparked a lifelong passion for sound design. I desired to understand the processes and different components of synthesis. I read every book I could find and experimented wildly.
My dad and I used to spend our time together working on electrical and mechanical projects. When I was 9, he helped me build a radio antenna. That thing was huge and enveloped my entire room, floor to ceiling. It was a mess, but now I could tune in to pirate radio stations across Northern Europe. I spent a lot of time tuning, and that's how I discovered acid house—the sound of the budding rave scene.
At what point did you become Liquid Stranger?
I finished high school and moved to Gothenburg when I was 17. I managed to land a job as a C- assistant at Studio Bohus, a big recording studio in Kungälv. At first I was mostly cleaning, making coffee, and running errands. After a while, the owner, Dragan Tanaskovic, noticed that I made tunes and had a knack for technology. I got to start helping record bands and produce backing tracks for other artists. On the side, I started teaching synthesis/production seminars.
During one of my production courses, I met Patrik Olsén, who quickly became a close friend. We started making progressive trance and playing parties. Fortunately for us, it was the perfect timing, with Scandinavia becoming a hotspot for electronic music, thanks to people like Adam Beyer and DJ Anti. Our sound took off very quickly, and we traveled around the world with our project for a few years.
Somewhere in that period, I starting setting up a side project for all the music I was making outside the 4/4 dance formula. There wasn't much commercial interest in those tunes at the time, but I found it liberating to create without set parameters. That was the birth of the Liquid Stranger.
In many ways, the birth and success of Wakaan is due to these experiences you had over the years in a variety of genres.
Every Liquid Stranger record is a melting pot of ideas and elements from all kinds of genres. The main premise is to stay fluid while exploring the unknown. In turn, the endless experimentation has shaped the sound of Liquid Stranger. Furthermore, it has allowed Wakaan to operate outside the box, placing emphasis on top-quality tunes, instead of focusing on what might be trending at the moment. We want to champion artists with a unique expression. If we can help these artists achieve their vision and goals, then we are doing our job.
Right from the start, the imprint seemed to move beyond what one might consider the traditional boundaries of a "dubstep" imprint. Talk to us about your own take on the diverse nature of the label, as well as the sound it represents.
I view music as a way to express emotion, which simultaneously serves as a catalyst for others who listen. We span a wide range of feelings and moods, and therefore the creative output takes on different forms. There is a time and place to turn it loud and go wild, and other instances where we prefer a more harmonic and serene soundtrack to our lives. It would get really boring and stale to only use one form of expression—not to mention unoriginal. Being open and honest with one's emotional flow is key to staying authentic as an artist.
Throughout it all, Wakaan seems to have not only built up a solid fan base, but encouraged the development of a community.
Absolutely. Wakaan places value on music, but equally important is the community. We want to cultivate a caring, inclusive culture for the fans. Simultaneously, the label must be a place where artists want to release, versus being obligated. I've worked with a multitude of labels myself, and in walking through that alone, I wanted to create something that placed value on friendship, where artists could ask questions and grow. As an artist, you want every single thing you release to be a hit and the greatest thing ever. Sadly, that is incredibly difficult to do. So, we wanted the label to focus on the growth and relationship with the artists over a body of work, instead of a single or EP. We want to focus on how to grow the artist, starting with EP number one all the way to EP or LP number 10. By being a friend first and walking through the ups and downs with the artists, we aim to provide a consistent and reliable place for them to call their home.
How do you think your Infinity album fits into the ongoing story Wakaan is telling?
It's the most diverse record I've done so far. It grew much bigger than I expected, and for a lack of better words, it took on a life of its own. Musically, I wanted many layers to each song, allowing it to grow on the listener—making it as dramatic and complex as possible, without getting lost in technical aspects. Per usual, the songs were bound together using a general theme, rather than focusing on a particular genre.
I wanted to include my personal friends as collaborators, whether musically trained or not. I wrote scripts/lyrics, and then homies who visited my house were invited into the studio to sing, rap, act, and play instruments. The best results happen in a relaxed and unpretentious space, so we really just kept it casual and fun—overall, a very spontaneous process that added a lot of warmth and humor to the record. It provided a new sense of depth and further inspired me to keep building on the thematic elements over the course of all 30 tracks on the album.
Thirty tunes?! WTF.
I never set out to have 30 songs on the album; it kind of just happened. I'm always filled with ideas. My head is exploding all day, every day. It's one of my strongest assets—high-grade fuel for all creative endeavors—as well as the cause of existential pondering and insomnia. I write a lot of music. It's a favorite pastime that simultaneously adds flavor to lives of many others and allows me to live in abundance. It's a job. I have a positive relationship with that word. To me, a job is a selfless act of giving. Where it goes wrong is when work becomes a war of the ego. Why should I care? What's in it for me? That's backward thinking. My job is my way to serve humanity and improve the life of others. Thirty years of daily practice has made it second nature for me to create music, art, clothes, etc. Inspiration has gone from being a wild, unpredictable beast to becoming a force I can channel at will. Basically, I put on my pants and go to work.
So, the hard part for me was not to make a lot of songs for an album. In fact, I had a bunch more tunes and collabs that I didn't include. I just had to put a limit somewhere, not to further dilute the material. The challenge of completing Infinity instead lay in my own tumultuous inner process, induced by setting the intent (and setting out on the journey) to make the rawest and most honest album I could—not hold back at all. Go for broke. Reveal everything.
Is it a smart move to release 30+ songs at once?
I don't know. Ask me in a year. On paper, it seems like a totally ridiculous idea. Basically, I'm just doing it because I can. Originally, I had a vision of a double album with one dance record and another downtempo record. Since we live in a digital era, I decided to just make one big chunk of a record instead. The fans can easily get the specific songs they like and make their own playlists, like a never-ending story.
Before we jump into this mix you've put together for us, let the people know what kind of goodies you and the imprint have cooking up for us in the coming months so we can keep a lookout!
Oh man, there are so many things to discuss! We have been flooded with amazing music from very unique and talented producers. Our goal of trying to only put out a couple releases a month has now evolved into more, which is a great problem to have, as all the music is killer. We are doing a takeover with Buku Festival and have a few more planned for later in the year. We also are throwing our own festival October 3–6; we are about to announce the location, and tickets are going to be on sale very soon.
The goal for Wakaan was always to create a home for people who make left-of-center music. We wanted to provide the assets and support that bigger labels do, all while keeping it DIY and grassroots. We don't want it to be predicated on if it's a "single" or how well it does on Spotify/iTunes. Obviously, we want it to do well, but it's more about that artist pouring their soul into the music, and it's our job to push it out—whether it be their best work or maybe something that's a bit different and something they want to try. You support your friends and family regardless of how "good" something is, because it's bigger than that. To us, loyalty and community are the two most important things. It's an ethos that everyone who works for the label lives by. It then makes it so everyone attached to the label supports each other's releases, plays shows, tours together, talks about, because of it.
At the end of the day, music is the thing that brings us together—but creating real lasting friendships and relationships is arguably more important. To create a community where people can express if they are having a bad day or hitting a rough patch and are picked up and loved/cared for, as well as celebrating the wins when they come. We are lucky enough to have a great crew of producers who believe in what we are doing, and we go to great lengths to support their visions.
Lastly, we have the best fans in the world! They support every release, whether it's their favorite artist or not, simply due to it coming out on the label. Without their continual support, positivity, and hard work in helping us push our releases, we wouldn't be where we are today. I don't know any fan base that is as active and appreciative as our Wakaan Family… they make it well worth releasing music and touring. When you create something like this, you hope people take ownership and run with it. We are who we are because of people doing exactly that.
Wakaan Music 'Cut From the Catalog' Mix Track List

Liquid Stranger "Zenith"
Pipus ft. Baghdaddy "2strong_pn"
Toadface "Glands"
Liquid Stranger "Gunslinger" vs. Dirt Monkey "Tell Em"
Liquid Stranger "Free Fall"
Liquid Stranger x Space Jesus "Dragonhawks"
Bleep Bloop "Obsidian"
Minnesota "Edge"
Liquid Stranger "Move It"
Freddy Todd "Slendge"
Peekaboo & G-Rex "Babatunde"
Freddy Todd "Bargos"
Conrank "Get Loose"
LUZCID "Warp Speed"
Shlump "Maniac"
LUZCID "Blow Up"
TLZMN "The Hood"
Perkulat0r "KinKao"
Wolf-e-Wolf "Bad Boy Sound"
Esseks "Heavy Meta"
Space Jesus "Midnight Shambala"
Peekaboo "Step It Up"
G-REX "Rift"
Space Jesus & Digital Ethos "This Is a Signal"
GDubz & Tripzy Leary "On the Low"
Toadface ft. Charlie "Awake"
Liquid Stranger & Shlump "Creature"
Minnesota "HiLow"
Liquid Stranger "Hotbox"
Shlump "Rude"
LUZCID & Dirt Monkey "NOIZ"
Space Jesus & Dirt Monkey "Sofa Surfin"
Esseks "Dill"
Tripzy Leary x GDubz "Interdimensional"
Champagne Drip "The Portal"
Jade Cicada "Grunty's Bundt Cake"
Buku "Heartbeat"
Truth "Krunk"
TLZMN "Viper"
LUZCID & Tre Justice "Lost Control"
Liquid Stranger & Bleep Bloop "Paranoid"
Liquid Stranger "Who" (LUZCID Remix)
Supersillyus "Raging Semi"
LUZCID "Mirophone Check"
Liquid Stranger "Hot Box" (Peekaboo Remix)
Peekaboo "Maniac"
Liquid Stranger "Bully"
Liquid Stranger & Space Jesus "Space Boss"
Perkulat0r "Level Up"
Space Jesus ft. Digital Vagabond "Jovian Chorus"
Liquid Stranger + Mr. Bill "Frankenskank"
Au5 "Virgo"
Russ Liquid "Inanna"
Minnesota "Dark Crystal" (Pigeon Hole Remix)
Esseks "CGIdol"
EAZYBAKED "Mirage"
Liquid Stranger "Run for Cover"
Liquid Stranger "Falling Away"
Follow Liquid Stranger on Facebook | Twitter | SoundCloud
Follow LUZCID on Facebook | Twitter | SoundCloud
Follow Wakaan Music on Facebook | Twitter | SoundCloud
---
Share
---
Tags
---
You might also like