Cut From the Catalog: Counter Records
Record labels have long been the gatekeepers of the dance music space, as they continuously define and reshape tastes via releases, endless talent scouting, and the curation of brand-hosted parties. In our Cut From the Catalog series, we big-up established and buzzing imprints alike by taking a look at the organizations' ops while running through a retrospective mix built solely from their respective catalogs.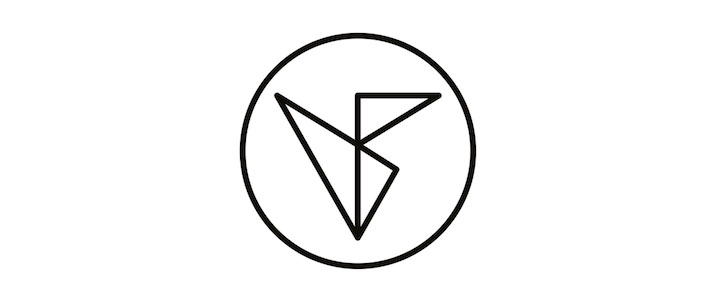 Counter Records is a sub- or "cousin" label of the great indie label Ninja Tune, a stalwart in the general "electronic" ether now almost three decades old, which has become one of the those cultural institutions from the '90s that really took hold and stuck. Ninja Tune is known for its service to the turntabilist community, through thick and thin, and represents an overlap of hip-hop, downtempo, IDM, techno, and whatever else you can throw into the kitchen sink.
But Counter feels a little more this decade. A little more delicate and poppy in places. A little more amorphous and flexible, vibe-wise. Counter is a label that, in many ways, focuses on crossover music—either artists who straddle the over and underground, or ones who can please multiple crowds. Artists like Tiga, ODESZA, Pional, RAC, Howling, Rødhåd, and on and on, have called the label home at one point or another. Just in that sampling alone, you've got artists who individually bleed into many different genre and sonic areas. Added together, you could say the throughline is that these are accessible artists for younger-skewing people who maybe entered electronic music through big-room stuff and maybe want something a little deeper.
Counter got its start in 2006 with releases by artists like Pop Levi and the Heavy (the latter of whom is still associated with the imprint) during the peak bloghouse epoch, when rock, synths, and pop were all overlapping in a very sort of clear way. They've evolved over the last decade, retaining some of the core early artists, while expanding to artists of all sorts—ODESZA being their clear mainstream breakthrough.
We spoke with Jamie Collinson—Head of Ninja Tune North America, which he insists "sounds a bit grand whenever I have to write it"—and he was kind enough to give us the scoop.
You initially got involved in Counter Records through working for Ninja Tune—is that right? Is that where you initially got into music in general? 
I got involved in music by writing letters asking for internships when I was at university in London in 1999. My two favourite labels were Ninja Tune and Mo'Wax. Mo'Wax sent me an officious reply on PolyGram letterhead. Ninja sent me a funny email and asked me to come in. The rest, bar a few years in the wilderness, is history.
What is the ethos of Counter Records, in your own words?
Counter was a way of adding more colours to the spectrum, and finding a way to satisfy our appetite for releasing new and exciting music beyond the confines of the carefully crafted niche we've spent 27 years building for Ninja Tune. It was obvious that good things would come of the worldwide explosion in electronic music that's happened over the last few years—even if a lot of that initial explosion didn't seem hugely promising—and that some of those good things wouldn't be an exact fit for Ninja. We wanted to be able to sign those records and artists, and also to widen our horizons into the indie rock music we all listen to, and beyond. It's another channel for us as music fans generally, a way to do more great records.
So, how did the label get off the ground?
Counter was initially conceived as a guitar imprint, and we released rock-leaning albums by Pop Levi, and still do with the Heavy. But in recent years, the A&R team, with members in both the London and L.A. offices, have carefully A&R'd Counter and turned it into a label that could release everything from ODESZA, What so Not, Kasbo (which is actually an exciting co-release with ODESZA's own Foreign Family Collective label) and RAC, through to Laurel and the Heavy.
How does Counter intersect—or not—with Ninja Tune?
The staff is exactly the same, and the internal processes are all the same. The passion is the same. We hire different external teams for different styles of music, though, of course. And in some ways, Counter is a younger cousin to Ninja, with the latter's slightly more experimental ethos.
Tell us about the makeup of your audience. How would you characterize them?
I'd say Counter fans tend to be youthful, very much equally balanced across genders, and very much festival-attendee-types with a happy, outgoing approach to life. The label has a big American following, and they're often people who've really got into electronic music in the wake of EDM, and have scratched the surface of that to find some deeper music.
How does the label make money in this seemingly unstable market? What percentage of the business comes from sales, partnerships, streaming, touring, merch, all that stuff?
It varies wildly across the projects, but consumption of recorded music is the mainstay, and that's now very streaming-led. We still do very well with physical and digital sales, though, and both of those are crucial. There's also tour bundles, which are important, though often work on a small margin. Sync [i.e., getting their music licensed in film, TV, ads, games, etc.], when it happens, is very valuable. Touring drives sales for us, but we don't take a cut of that, nor do we with merch, usually.
What's your personal favorite release?
I'd have to say ODESZA, because it's been such a huge success and an incredible learning experience in the US, and for the office here. The band are unusually lovely people, they have exceptionally talented management, great agent, etc., and Counter has been involved since they were playing small cap shows a few years back, to selling out the Staples Center and hitting #3 on the album chart in the USA. Those have been new heights for all involved, and that's always very exciting.
What does the future holder for Counter?
I think adding in even more styles and sounds of music to the roster, both developing new artists from the start of their careers and signing established artists to help take them even further. We love to sign American artists, of course, in the L.A. office, and the American market is so full of potential and so big, it makes working on albums here great fun. We'd love to find a great rock artist, and to keep signing the biggest, best electronic musicians in the world.
Counter Records Cut From the Catalog Mix Track List:
ODESZA ft. Wynne & Mansionair "Line of Sight"
What so Not "Be Ok Again"
Kasbo "Bleed It Out"
Chrome Sparks ft. Angelica Bess "All or Nothing"
Conner Youngblood "A Summer Song"
Giraffage ft. Matosic "Slowly"
Kidswaste ft. Hunting Storie "Fade"
Autograf ft. Janelle Kroll "Metaphysical"
Maribou State ft. Pedestrian "The Clown"
RAC ft. Rostam "This Song"
Howling "Short Line"
Fakear "Ankara"
Daktyl ft. MOONZz "Monochrome"
Follow Counter Records on Facebook | Twitter | SoundCloud
---
Share
---
Tags
---
You might also like