5 Essential Artists: December 2016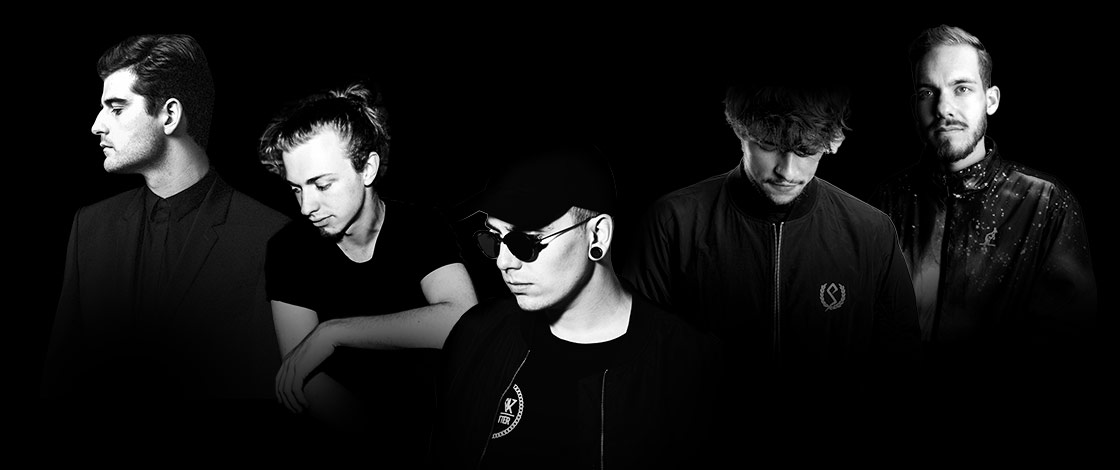 Upcoming Event
Every month, Insomniac spotlights five exciting artists across all the genres that comprise the electronic music realm—from the trenches of dubstep, the deep-bass bins of house, the unifying melodies of trance, and beyond. Dive into these musical geniuses, and continue your music discovery journey with the 5 Essential Artists series each and every month.
San Holo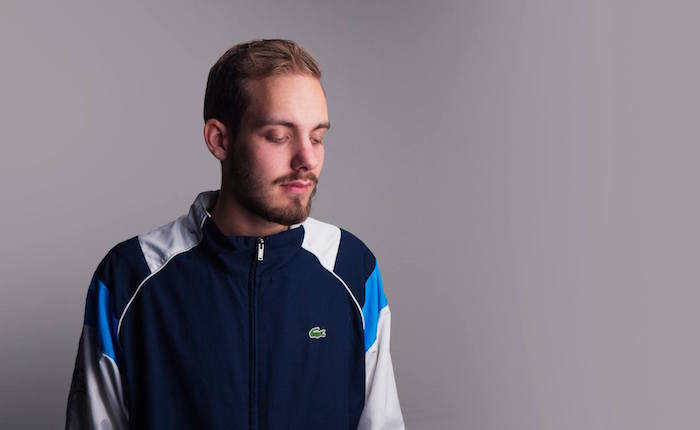 From: Netherlands
For fans of: Flume, Porter Robinson, Jack Ü
Releases on: Monstercat, Mad Decent, OWSLA and more
Why you should be listening: Han Solo is a man who does things his own way. He's a straight shooter, and he calls the shots. San Holo isn't just a scruffy-headed nerf herder; he also knows when to take charge. The Dutch producer grew up playing in bands, but once he realized he could create whatever he wanted all on his own with Ableton and Logic, he kicked the group mentality to the curb. He soon found himself ghost-producing hits for others, and enough of that made him say, "Nah, I'll take the glory now, please." He blew up on the international spot with his Don't Touch the Classics series, a brazen attempt to breathe new life into modern music's most sacred classics. His take on Dr. Dre's "The Next Episode" got particular love, and today, he's delivering shiny, sugarcoated originals that have fans around the globe going gaga for more. He even started his own label, bitbird, because obviously.
Take a spin: His latest single, naturally released on bitbird, is infectiously sweet and perfectly balanced. It's whimsical enough to conjure visions of pastel clouds, but the beat is bold and bassy, with plenty of bite. Once you get a taste, you'll crave it forever.
From: Germany
For fans of: Knife Party, Zomboy, Marshmello
Releases on: Disciple, Monstercat, UKF, and more
Why you should be listening: This dude right here is a massive gearhead. Ever since he first messed with the goofy production of the eJay musical arrangement game for Microsoft Windows, he was hooked. As he got older, his software improved, and these days, he's one of the hottest sound designers in the new dubstep scene. He's self-taught, with an incredible attention to detail, which may explain how he deftly moves between genres and sounds with such mind-blowing ease. He's proved himself one nasty, gritty devil with his EPs Machinery and Chemistry, but his most recent releases have been surprisingly melodic. Definitely check out his original "In My Head" with PRXZM for some funky, '80s synth electro flash.
Take a spin: Your boy just remixed the Chainsmokers' "All We Know," and that's about as syrupy as it gets, but Virtual Riot's take has a drumstep backbone that kicks the track into solid light speed. This is a good in-between track to provide a taste of both styles. A man who can manipulate his own sound, as well as another's, is definitely going places.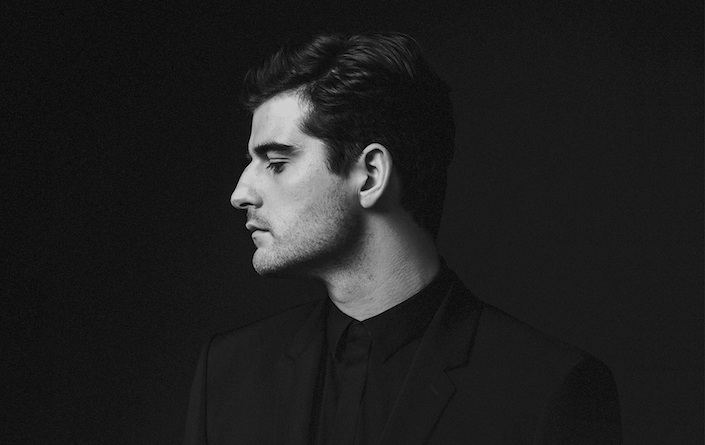 From: London
For fans of: Andy C, Delta Heavy, Etherwood
Releases on: MTA Records, CYN Music, Viper Recordings, and more
Why you should be listening: Drum & bass is like water: It comes in many forms. There are your liquids, which flow with such beautiful atmosphere. There's your solid, hard-hitting, beat-driven seizures. And there are your gases that are always a good time and hang somewhere in the middle. Dimension is a man who knows how to handle his D&B in all its states. He can deliver a dark, brooding beat-buster or take things light with a tune that's frenetically fun and instantly addictive. He's not afraid of a lofty female vocal, but he can get gritty and mechanical with the best of them. That all-around ability has gotten him plenty of praise from DJs and critics like Annie Mac and Zane Lowe, while keeping his tunes in constant rotation among headlining DJs.
Take a spin: Calling all rude boys: This basement boomer has tons of flavor and a monster beat that just won't quit. It's clever with its arrangement. It dares to defy the classic drum & bass formula. There's so much emphasis on the downbeat, you can't help but jerk your neck as soon as it starts, and those samples are clutch.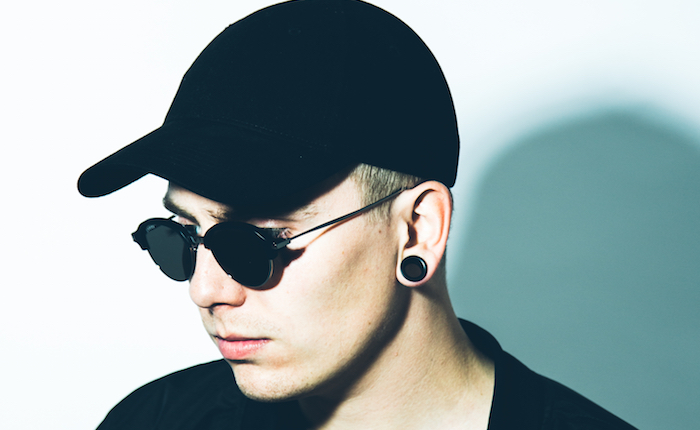 From: Denmark
For fans of: What So Not, Troyboi, Jauz
Releases on: Monstercat, Riotville Records, Mad Decent, and more
Why you should be listening: Here's a quick Danish lesson for you: Snavs means filthy, dirty, like you've been rolling around in the mud. That's where this melodic trap producer copped his name, and it's what drives his dopeness in the studio. His originals and remixes have a definite dark edge, but they have a lot of light, too. There's dimension to his upbeat take on the festival favorite. He can go big on a banger and go home with something to sit and smoke on, which is great for a genre that too often gets pigeonholed into one trunk-rattling mode of "damn, son" madness. Much like Kanye showed the world that hip-hop was bigger than 808 beats, Snavs is out to show the trap scene that it too can be as big and wide as the imagination.
Take a spin: Getting tapped by Martin Garrix for an official remix of his biggest hit to date is no small feat, and Snavs brings the appropriate level of heat. It's still got a pop sheen, but he definitely rubs it with a little of that Danish dirt. Ain't nothing about these production skills that isn't clean, though.
From: Alaska
For fans of: Cashmere Cat, Odesza, Slow Magic
Releases on: Dim Mak, Majestic Casual, Kosmo Records, and more
Why you should be listening: It takes a lot of guts to quit your job and put all your eggs in the music industry basket, but when your productions are as dreamy and lovable as Electric Mantis', you're probably not going to find yourself sleeping in a cardboard box. Future bass is the flavor of the moment, but this Alaskan native is not a train-jumping so-and-so. There's something pure and magical about his tunes. The instrumentation is lush, the textures are nostalgic, and the emotions spill out of the speakers and into your heart center. He just wrapped a tour with Jai Wolf and friends, and he's about to touch the road again with his homie Ekali. Catch him if you can; this one is definitely going to be taking over a city near you before long.
Take a spin: "Daybreak" is the kind of song you listen to with headphones and get completely lost inside. It's the sound of a pleasant walk through an empty park on an overcast afternoon. It's full of interesting sonic twists and turns, coming on light like the first drops of rain. It's the perfect thing to get you interested in what's to come.
---
You might also like