5 Must-See Acts at EDC Mexico 2018
Since 2015, we've been featuring some of the top Mexican electronic artists and cutting-edge record labels ahead of our annual EDC Mexico fiesta, which returns to Mexico City Saturday, February 24, and Sunday, February 25, at Autódromo Hermanos Rodríguez. Over the years, we've helped introduce Headliners to the global sounds emanating out of Mexico and to the world, from the tribal guarachero of 3BallMTY, to the twisted genre experimentation of Siete Catorce, to the menacing bass and trap bombs of Jessica Audiffred.
EDC Mexico tickets are on sale now.
EDC Mexico has grown to become one of the fastest-rising global festival destinations around. So for this year's roundup, we're opening up our ears to include some of the hottest acts and up-and-comers from around the world, who are set to take over the EDC Mexico stage next month. Of course, we've also included some local heroes who are pushing the sounds and styles of Mexico into the future.
This year, the 5th annual edition of our beloved EDC Mexico is hosting more than 120 world-renowned artists across seven stunningly designed stages over two incredible nights of music, memories, amigos y amor. (PS: If you haven't done so already, stream our official EDC Mexico 2018 playlist.) There are tons of acts awaiting your musical discovery, and to help soundtrack your festival weekend, we've scoured the massive lineup to put together your ultimate musical guide. As always, you can have faith in our trusty ears, but EDC Mexico is all about exploration and adventure, so make sure to get out there and roam this magical place in search of your new favorite artists.
For now, here are the five must-see acts at EDC Mexico 2018.
Alok
Sunday, February 25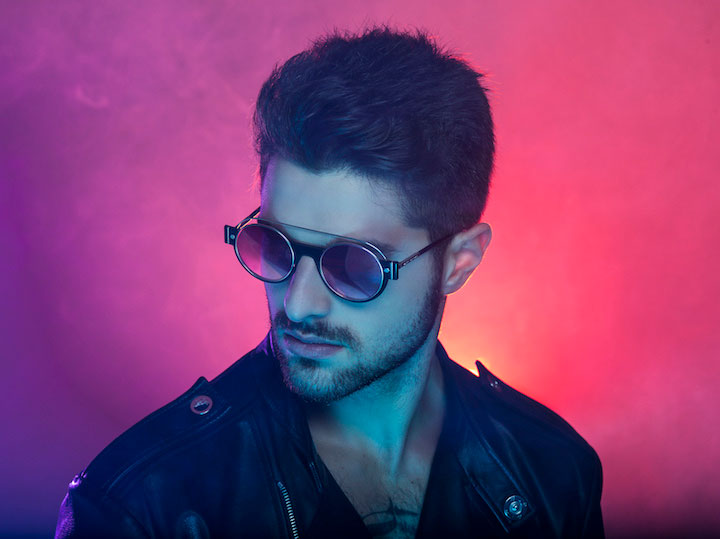 From: Brazil
For fans of: Martin Garrix, Oliver Heldens, Don Diablo
Can't-miss factor: Big-room vibes built for the underground
There's no denying that Brazilian native Alok was made for the mainstage. He was born into this DJ shit—literally. His parents are renowned psytrance DJs who founded Universo Paralello, a 10-day festival taking place on a remote beach in Brazil. His brother, Bhaskar, is also a blossoming DJ/producer in his own right. Music runs deep in Alok's veins, a familial trait he carries with him as he globetrots the world's festivals and stages. As one of the main acts leading Brazil's burgeoning dance music scene, Alok has far surpassed local artist status to become a bona fide star. His sound comprises all the things we love about dance music today: sun-soaked house vibes, big-room thrills, frenetic bass, and even a touch of deep house and techno finesse. It's a style he dubs "Brazilian bass," which has garnered him an international fan base, as well as nonstop releases on Spinnin', Armada Deep, Big Beat Records, and more. No newcomer—he's been producing for more than 10 years—Alok had his breakthrough year in 2016 when he clocked in at #25 on DJ Mag's annual Top 100 DJs poll and performed at some of the top festivals in the world, including Burning Man. Alok is known to bring all kinds of surprises and special guests when he performs, including the occasional live singer, so make sure his set is one of your festival musts.
Follow Alok on Facebook | Twitter | SoundCloud
Kydus
Sunday, February 25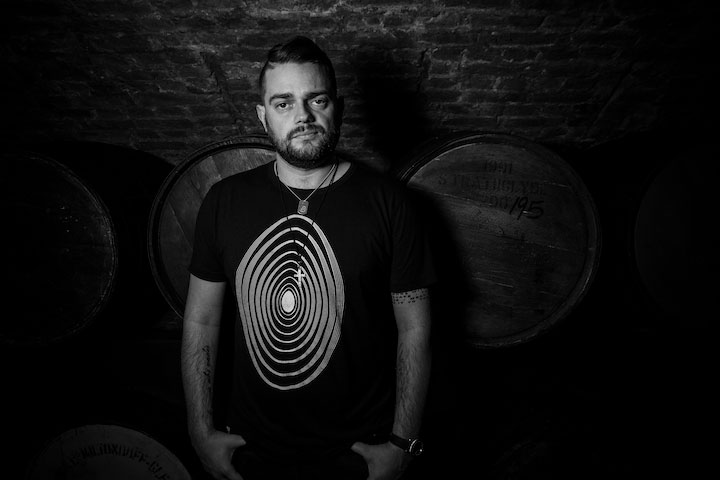 From: Liverpool, England
For fans of: Roger Sanchez, the Martinez Brothers, Patrick Topping
Can't-miss factor: Techno, house, and tech house bliss for nighttime revelry
This UK hot shot must be doing something right if Pete Tong himself has sung his praises over and over again. In fact, he's become such a regular in Tong's sets that he's blessed Kydus with Essential New Tune recognition three times. It's no surprise why, either. Kydus flexes a brand of techno/house/tech house that thrives on massive dancefloors and festival side-stages. This ain't no wallflower fodder. He's racked up a beefy arsenal of impactful releases across all the reputable imprints, including Toolroom, Saved, Knee Deep in Sound, Stereo, and Circus Recordings, along with support from the leading acts in house and techno, like Patrick Topping, Carl Cox, Nicole Moudaber, Hot Since 82, Ricardo Villalobos, and more. By 2015, he was already holding down two weekly residencies in Ibiza, in addition to multiple festival performances. Kydus fully broke out in 2016 with the chunky and funky "Boomtang," another Tong-approved favorite, which propelled the producer to the top of the food chain. Kydus is keeping busy in 2018 with his forthcoming Magnetic Pulse EP, out this week on Steve Lawler's iVAV Recordings, and the We Own the Night EP, out next month on Circus Recordings—which is all to say: Expect new beats from this dude just in time for EDC Mexico.
Follow Kydus on Facebook | Twitter
Toy Selectah Presenta: Booms y Claps
Saturday, February 24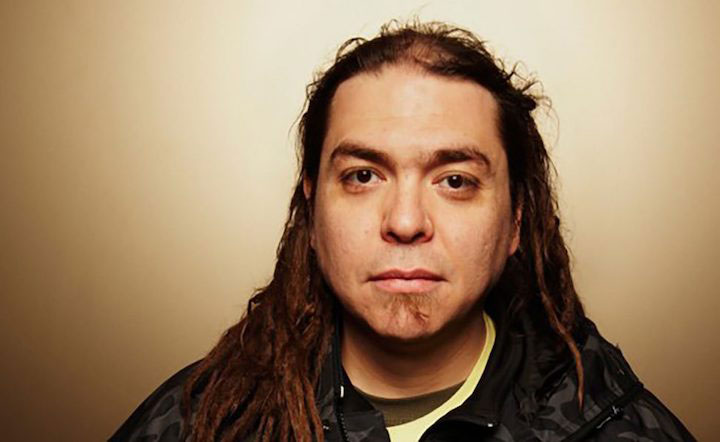 From: Monterrey, Mexico
For fans of: Diplo, Major Lazer, Mexican Institute of Sound, Nadastrom
Can't-miss factor: Global Latin beats to fuel your dancing feet
Toy Hernández, aka Toy Selectah, is the prodigal son of Mexico. There are not enough buzzwords in the world to summarize his wide reach and influence on the country's music scene, but we'll try. Hernández first cut his teeth as the DJ for Mexican hip-hop pioneers Control Machete, where he helped define the group's sound by mixing Mexican soundscapes with contemporary urban styles. Since then, he's tackled just about every facet in the music industry, onstage and behind the scenes. He's got a laundry list of production and remix credits to his name, having worked with just about every American, Latin, and international star in the world, including Eminem, Diplo, M.I.A., Calle 13, Cypress Hill, Café Tacvba, Juanes, Julieta Venegas, and many others. On the industry side, he helped establish and develop Universal Music Group Urban Latino label Machete Music; served as creative director, A&R and CEO of Sones del Mexside, his own production company and boutique label; and helped spread the global reach of reggaeton and other Latin urban genres. Sonically, his sound, and that of his underlings, meshes the worlds of electronic, reggae, cumbia, regional Mexican, Caribbean, and urban/hip-hop for a border-crossing mishmash of cultures and languages. He's currently heading up the Latin global record label Worldwide Records, which is pushing some of the most forward-thinking sounds from the Latin world. At EDC Mexico, he's presenting his latest project: Booms y Claps, a collaboration with fellow Mexican local hero Marcelo Gamboa. Peep the dembow-leaning global bass of debut single "Quema" below for a taste.
Follow Toy Selectah on Facebook | Twitter | SoundCloud
Follow Booms y Claps on Facebook | Twitter
Anoraak
Saturday, February 24
From: France
For fans of: Porter Robinson, M83, Holy Ghost!, Cut Copy
Can't-miss factor: Retro synthpop made of cotton candy dreams
Anoraak is the creation of French producer/musician Frédéric Rivière, who's been making dreamy, retro-leaning synthpop since 2007. Anoraak first turned ears with his 2008 gem "Nightdrive With You," a beautiful ride floating through clouds of ethereal pop and daydreams of teenage love. While heavy on the nostalgia, "Nightdrive With You" still sounds like the future to this day, which is testament to Rivière's futuristic vision. Upon its release, the track became an underground classic in the electro and bloghouse circles, and later this year, Rivière is celebrating its 10-year anniversary with a special reissue. In terms of new music, Rivière is preparing a new EP set for release later this year, which should revive that same-ol' funky goodness from the digital future. For now, bask in the glorious synthpop beauty of his latest Black Gold Sun EP to hold you over—plus, check out all the sweet, sweet music coming from his own label, Endless Summer. Make sure to catch Anoraak's set for a taste of something different outside of the banger norm at EDC Mexico.
Follow Anoraak on Facebook | Twitter | SoundCloud
Los Dutis
Sunday, February 25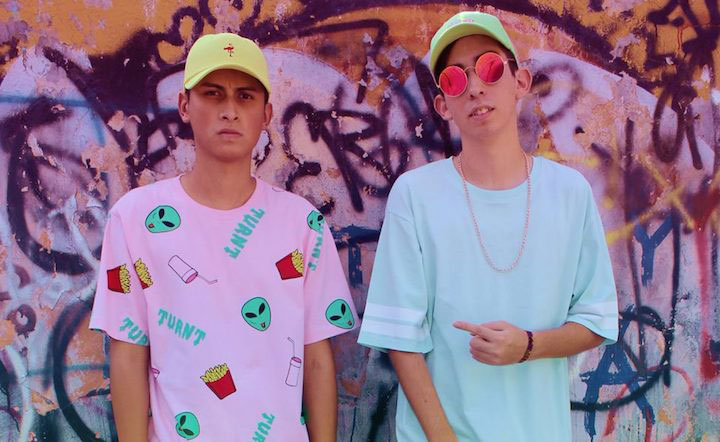 From: Monterrey, Mexico
For fans of: GTA, Dillon Francis, Boombox Cartel, Alison Wonderland
Can't-miss factor: (Global) bass in your face
If you're new to Los Dutis, don't fret—so is everyone else. This Mexican duo, composed of DJs/producers Gio and Duy, has been recently making the rounds in the global bass circles since debuting in 2015. While new to the scene, Los Dutis are credited as the creators of a new hybrid genre they call "HARDUTI," which borrows elements from hard dance, trap, moombahton and cumbia. The Frankenstein genre jumps to life on their debut album, Amor & Bass, which dropped just 11 days ago via Miami-based bass label La Clinica Recs. Featuring collaborations with fellow Mexican up-and-comers Ghetto Kids, Billion Dollars, and others, Amor & Bass is a cultural snapshot of one of the most exciting sounds resonating from the country today. If you can't tell by their frenetic music, Los Dutis are known for their high-energy sets and performances, and with EDC Mexico serving as their most epic hometown show ever, you can expect nothing but a proper throwdown from these promising rookies. 
---
You might also like