Ritmo Mundial: 5 Mexican Electronic Artists to Know
The rich and diverse cultural history of Mexico would be incomplete without the music and artists that comprise its DNA. From mariachi, banda, ranchera and corrido culture, Mexico is defined by a wide array of music genres and movements.
The country's electronic music scene is currently experiencing a resurgence powered by a slew of young acts, innovative labels, and boundary-pushing genres. Here's a look at five of the most exciting electronic music artists to come out of Mexico, from the tribal guarachero of 3BallMTY, the ruidosón movement of Los Macuanos, and the acid house revival of DJ Smurphy.
Get ready for EDC Mexico, happening Saturday, February 28, and Sunday, March 1, at Autódromo Hermanos Rodríguez in Mexico City.
Visit the official EDC Mexico website for more info. GA and VIP tickets are available now.
3BallMTY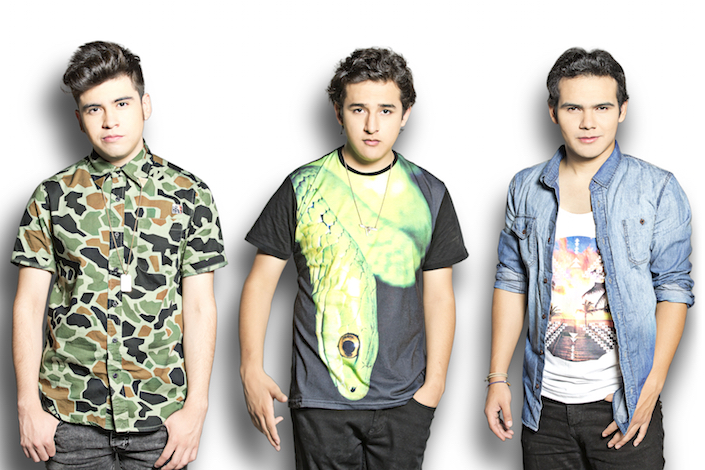 Sabor: Formed in 2009 by then-teenage sensations Erick Rincon, DJ Otto and Sheeqo Beat, Monterrey-based DJ/producer collective 3BallMTY ("3Ball" comes from the Spanish pronunciation of the word "tribal," and "MTY" is short for "Monterrey") is the definitive rags-to-riches story of Latin electronic music. In a matter of five short years, and under the guidance of Latin music industry veteran and producer Toy Selectah, the group moved from making low-quality bedroom productions on home PCs to international fame and global success on the power of their breakthrough debut album Inténtalo. Once its title track "Inténtalo" picked up steam across the Latin music world, the accolades came rushing in: gold record status in Mexico and platinum hype in the US and Central America; top placement in the Billboard Latin Songs charts; high-profile performances at various award shows and music festivals, including Coachella, Premios Billboard of Mexican Music, and the Latin Billboard Awards; remixes for Latin music superstars Shakira, Paulina Rubio and Daddy Yankee; and a Latin Grammy Award for Best New Artist in 2012.
Their music is weirdly entertaining and uniquely bizarre. Their style, tribal guarachero, mixes pre-Hispanic rhythms, indigenous Mexican flute and percussion samples, African drumbeats and cumbia swagger with modern electronic grooves. At times, it sounds like a rave circus taking place in the streets of Mexico City, blasting from a stack of Funktion-Ones and cutting through a thick layer of taxi cab smog, warm churro smoke, and the stench of street tacos—something you'd hear equally at a stadium, club or quinceañera. At first, it's a lot to ingest at once, but as soon as the sweet, global bass rushes through your pores, there's no stopping the onslaught.
Sonido: 3BallMTY's debut album, Inténtalo—as well as their most recent, Globall—present the polished, studio version of the group via tracks "Quiero Bailar (All Through the Night)" featuring Becky G and "Besos al Aire" featuring América Sierra and Smoky. For a dirty and raw journey through the sounds of 3BallMTY and the essence of tribal guarachero, check out this podcast mix from Man FM, featuring members Erick Rincon, DJ Otto and Sheeqo Beat going B2B with mentor Toy Selectah, as well as informational interviews.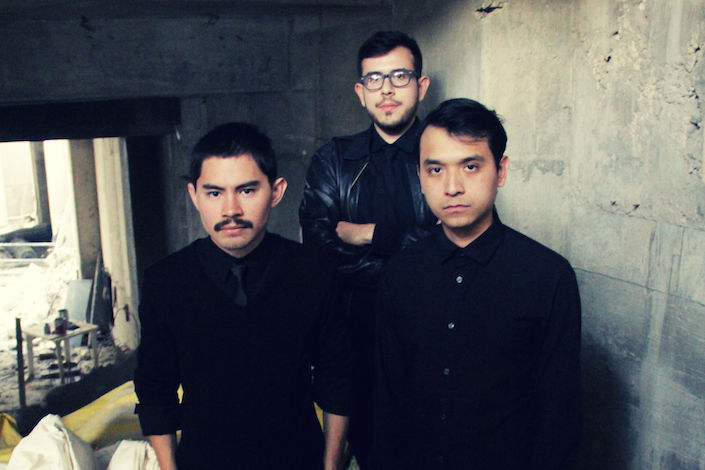 Sabor: There's no doubt Los Macuanos are the new leaders of the storied Tijuana electronic music scene. Even Camilo Lara, a pioneer in the Mexican electronic movement via his Mexican Institute of Sound project, has dubbed the trio "the great hope for Mexico in the coming years." At its core, Los Macuanos' music explores themes of corrupt governments, national violence, and the rampant terror brought by the drug cartels, all endless problems in their native country. Though these serious issues are, at times, hard to fully digest amid a rainbow of bouncy basslines, devil-may-care horns, and chubby tuba blares, the message is there. Los Macuanos are credited as pioneers in the ruidosón (roughly translated to "noise music" or "noise folk") genre in Northern Mexico, which blends current electronic and techno elements with traditional Mexican folk, cumbia, and regional music.
Sonido: The opening track off their 2013 album El Origen, "El Metralleta" ("machine gun"), perfectly illustrates the angst and youth revolt that characterizes the ruidosón movement. The chilling machine gun blasts open up to the accordion-driven, polka-inspired tune disguised as a techno version of a narco-corrido, a subgenre of the Mexican norteño-corrido ballad scene that sings of drug trafficking, murder, extortion, and all types of illegal shit. There's even a nod to Kraftwerk's car ignition intro from their seminal "Autobahn," except Los Macuanos replace German engineering with the drag of a cartel mule. It's fitting, as Los Macuanos' live setup brings back memories of the original robots onstage.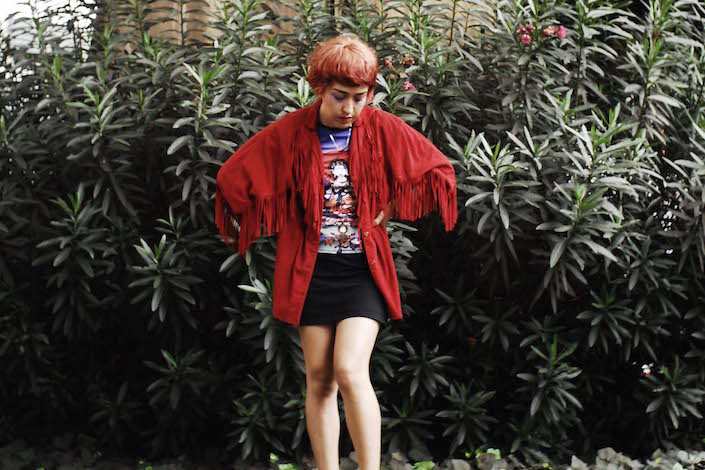 Sabor: There's a simple reason why eccentric producer DJ Smurphy is dressed head-to-toe in neon brights. She's revitalizing vintage acid house ethos, fashion and all, so style and sound are one and the same. She grew up in the streets of Mexico City's eastern borough Iztapalapa, where she was exposed to a healthy diet of late-'80s house and cheesy Europop. She's a student of the musical movements taking place in her surrounding ghettos—from Mexican hardstyle, cumbia rebajadas, and tribal—and is a child of the internet, as illustrated in her brand of troll house, described as "acid dance troll beats inspired on the internet and the apocalypse." As a key member of the tastemaker NAAFI imprint, Smurphy is said to have entered a new realm characterized by new-age beats and mystical madness, covering real-world issues like life after death, alchemy, astronomy, tarot and magic. As if things weren't weird enough…
Sonido: On second thought, it turns out things can actually get a lot stranger. On her latest release #GEMINISS, Smurphy explores the outer realms of Radiohead and Björk caprices. "MEL/SSA" is the soundtrack of the URL apocalypse. The day the internet ceases to exist, or whenever we reach the last stop on the information superhighway, this track will be the last bit of noise heard round the world.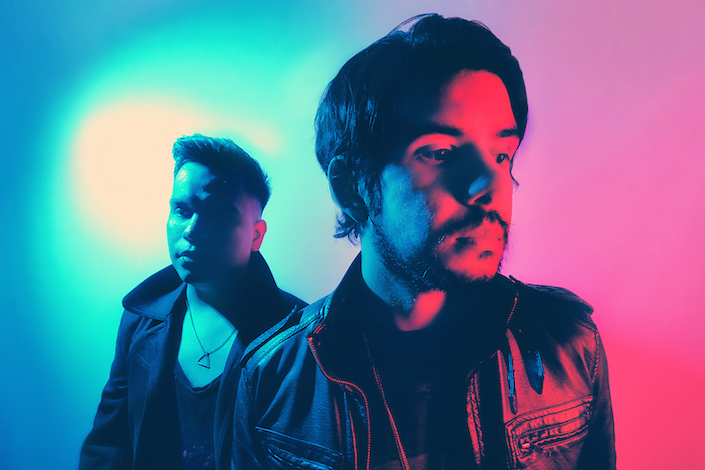 Sabor: Hailing from the desert heat of Mexicali, Climbers is a newly formed duo making huge waves in the global deep house circuit. It all started with their debut EP—Law of Attraction, on leading house imprint Culprit—followed by remixes for fellow tastemaker labels Asylum UK, Noir Music 2, and Electronique. A quick spurt of activity gained them international recognition from the house/deep house upper echelon; Art Department, My Favorite Robot, Miguel Campbell, and Catz n Dogz are all supporters. Even Pete Tong spotlighted them in his talent discovery Future Stars segment. Started in 2011 by high school friends Kiko Deal and Jay Blakk, cofounder of Faceless Recordings, Climbers have since unleashed modern house must-haves via Get Physical and Turbo.
Sonido: Climbers are dedicated to classic house fundamentals, with particular focus on throwback basslines and retro vocal sampling. Their 2013 instrumental favorite, "Wise Man," goes deep with cerebral drum pounding, an ideal, desert-friendly escapade into nowhere and everywhere at once.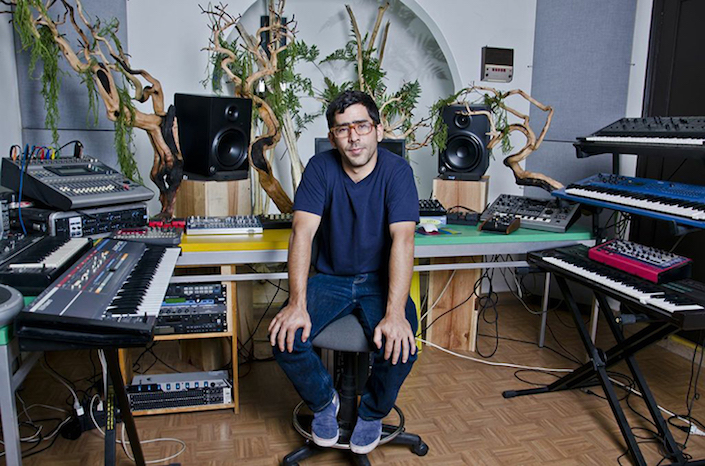 Sabor: Mexico City's Métrika is the type of underground producer that strays away from the spotlight. Diego Cevallos has been producing tech house classics since the late '90s. He's a gearhead and tech know-it-all, as best exemplified in his micro-sampling technique, which uses snippets of voice and field recordings. He's a proper producer recognized by proper producers, which is why Damian Lazarus snatched him up for multiple releases on his Crosstown Rebels imprint. Outside of Métrika, Cevallos was also a member of Digi + Gabo, an influential group in the large-scale Mexican electronic scene, along with his close friend Gabriel Reyna.
Sonido: Cevallos started studying production techniques as a young teen with an emphasis on drums and percussions, traits that would follow him years later as a solo live performer. His drumming expertise goes full-gear on "Influence," a brooding percussion nightmare of diabolic reach.
---
You might also like