Ritmo Mundial: 5 Mexican Electronic Artists to Know in 2016
With the ease of technology spreading the sounds of Mexico throughout the country and the digital world, a new crop of producers is pushing the growing Mexican electronic community into unexplored turf. With genres meshing traditional Mexican culture and global Latin beats with current-day electronics, the musical stylings of the nation and its creators are blossoming. From the dark techno of the ghettos of Mexico City to the acid cumbia of the North, these are the sounds and artists of today's Mexico.
Siete Catorce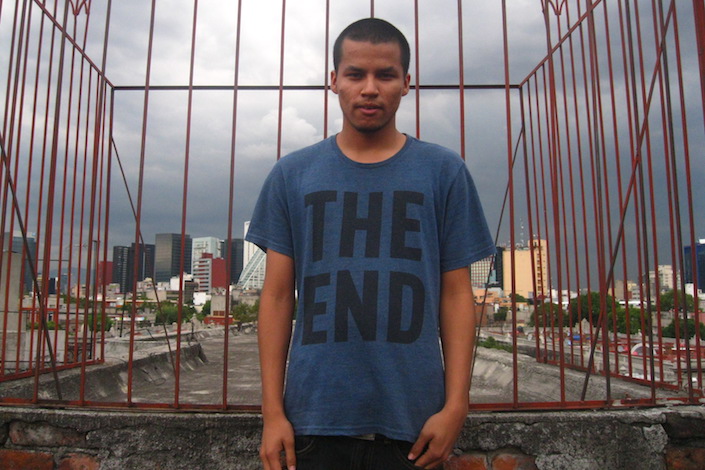 Sabor: Siete Catorce—Spanish for 7:14, as in the time—chose his moniker after he awoke from a twisted nightmare in which he unknowingly murdered his entire family. When he came to, his clock flashed 7:14, and from that day forward he transformed from bedroom producer Marco Polo Gutierrez to his deliciously dark Siete Catorce alias. That's some deep-level shit right there, further fueled by and reflective of the rough and tough streets of Mexico. The ghettos of Mexico City are alive and well in the Siete Catorce sound.
Born in Mexicali, Gutierrez moved to Oakland at age 2, where he grew up on a culturally diverse diet composed of Bay Area hip-hop, punk and American pop culture. His hunger to create was born as a result of the cultural dearth in his neighborhood upon his return to Mexicali. He discovered electronic music in his youth, first via house music and eventually settling on the moodier spectrum of dubstep and IDM, with acts like Aphex Twin and Autechre serving as the foundational footprint to his style. Inspired by fellow countrymen like the ruidosón ("noise music" or "noise folk") pioneers Los Macuanos, Gutierrez joined the dark side of electronic music and is now leading the underground in his current home of Mexico City as part of the tastemaker NAAFI collective.
Sonido: Known to explore international sounds and regional styles, Gutierrez is not one to shy away from genre experimentation. He'll tackle dubstep, techno, glitch, cumbia, and tribal guarachero—as heard on his Principio /// Final EP—all the same. You'll currently find Gutierrez in technolandia, where his Paisajes EP for global bass imprint Enchufada sounds like an invite-only, after-hours warehouse party deep in the Mexican jungle.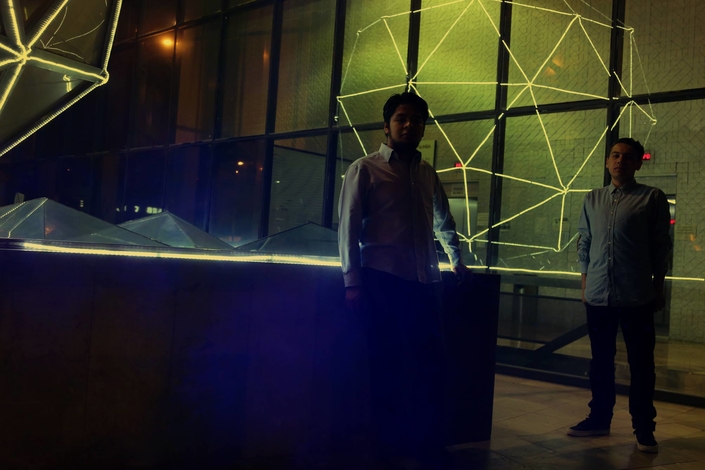 Sabor: Mexican house duo Bluehost creates the type of vibes that'll remind listeners that summer is a mindset, not a season. Producers Azzim Susano and Alex González lean on a more universal and more accessible approach on their take on deep house compared to some of their experimental compatriots, incorporating English song titles and lyrics throughout their originals. Much like their influences, which include Totally Enormous Extinct Dinosaurs, Todd Terje, Neon Indian, Disclosure, and M83 – Bluehost find equal inspiration in the machine work of the synth and in the human touch of a guitar, mixing in synthpop, electro, and luscious vocals atop a house and techno framework. Their style is inviting, entrancing lovers of the deeper sounds of house and techno, while at the same time welcoming fans with a pop-friendly taste. It's a winning formula sure to bring Bluehost international recognition.
Sonido: On their recent Free Fire EP, Bluehost employ bouncy house synths and hypnotizing techno basslines, with vocals filtered through a sonic dreamcatcher. "Lunatic" is the type of flexible track DJs and producers should strive to make, a versatile cut easily adaptable in Mexico, Miami, and the Playa – both del Carmen and that of Black Rock City.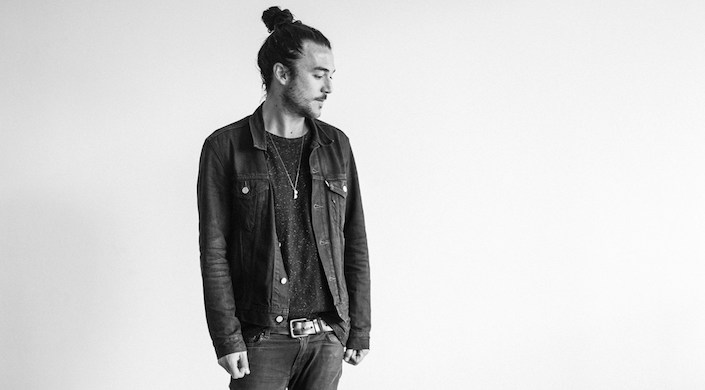 Sabor: From the hustle and bustle of Mexico City to the psychedelic desert sands of Burning Man, Superstudio clings to the darker edges of techno. As one of the newest kids on the block, Superstudio—the alias of producer Jerónimo RR—is already a celebrated figure in the city's underground techno circuit, despite hitting the scene only a few years ago. He made a huge splash aboard the Mayan Warrior art car at Burning Man in 2013, followed by his stellar debut as a producer in 2014 with "Delusion," a track built on Kraftwerk-loving synth-snare stabs. He's held residencies at Mexico City clubbing institutions the M.N. Roy and Mono, in addition to his work with distinguished audiovisual art collective DiscoRuido! While his six-hour DJ sets are the stuff of legend, it's his intergalactic live show that's the true thrill in the producer's canon, a direct product of his work as a visual and plastic artist and as founder of the renowned graphic studio Bang Buró. Superstudio just signed to the newly launched Duro imprint in Mexico, so expect more dark techno tunes to come through this co-op.
Sonido: Off the Óptico Parálisis EP, "Delirium Pt. 1" travels through a prism floating in the clouds, slowly accelerating through space and taking all life forms with it. It's like watching the Star Gate sequence from 2001: A Space Odyssey unfold on the dancefloor.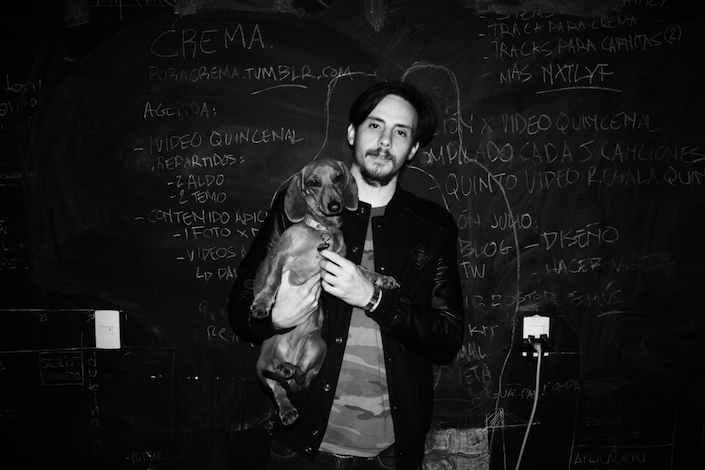 Sabor: As an audiovisual engineer, Adrián Méndez has a penchant for mixing distinct worlds into one creative universe. Through his MΔTΣ project, he mishmashes the weird, the wild, and the worldly via mashups that shouldn't work, but somehow do. MΔTΣ has created, deconstructed, and mutated genres and sounds, including techno, "bass jazz," Jersey club, juke, footwork, house, and basically any style you've ever heard. It's not quite global bass, as that would presume this alien music—and Méndez, for that matter—are from this planet. Anything this bizarre and avant-garde can't be human.
Sonido: There's no real point in trying to pin down one MΔTΣ sound or isolate a single style. Your sensory receptors will never be able to catch up. Like a true genre rebel, MΔTΣ makes sense of the senseless on "La Poesía," where he adds a Latin spin over a juke/footwork base.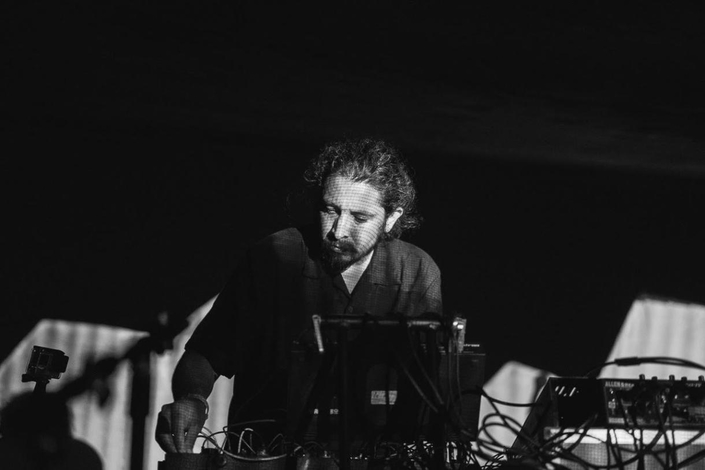 Sabor: A so-called "acid cumbia" project from northern Mexico via producer Mat Hnedy, Mareaboba marries traditional Latin American sounds with modern electronic music. Fair warning: Mareaboba is not for everyone. It's an experimental grab bag of modular frequencies, Latin percussions and folklore, freeform improvisation, and droid drone. Whether created by man, machine or Martian, Mareaboba is exactly the type of strangeness you should demand from global producers.
Sonido: Throughout his Bioamorfo EP, Mareaboba takes classic cumbia into an apocalyptic future. What results is a sound built on familiar Latin elements over unworldly beats even the most experimental-minded music fan will find eerie.
---
You might also like