5 Must-See Acts at Dreamstate SoCal 2018
Upcoming Event
Dreamers, November is finally here, which can mean only one thing: It's time for us to return home to Dreamstate SoCal, our annual celebration of all things trance. Taking place Thanksgiving weekend—Friday, November 23, and Saturday, November 24, at NOS Events Center in San Bernardino, CA—Dreamstate SoCal 2018 will once again reunite the international Trance Fam for two full days of trance bliss, dancefloor revelry, and nonstop tears of pure joy.
Dreamstate SoCal 2018 tickets are on sale now.
Since launching in November 2015, Dreamstate SoCal has become the premier trance music event in North America. This year, our stacked lineup includes more than 50 artists across three stages, featuring legends like Paul van Dyk, Markus Schulz, and John O'Callaghan and rising up-and-comers like Chris Schweizer vs. Heatbeat, Will Rees, and Mandragora. For you all psytrance-heads, we're hosting some of the genre's biggest stars, including Vini Vici, Astrix, and Ace Ventura. Whatever flavor of trance your smiling heart desires, we've got you covered!
Before we blast off into Dreamstate and travel toward your ultimate trance destination, make sure to explore the full festival lineup. Today, get to know the five must-see acts at Dreamstate SoCal 2018.
Laserface by Gareth Emery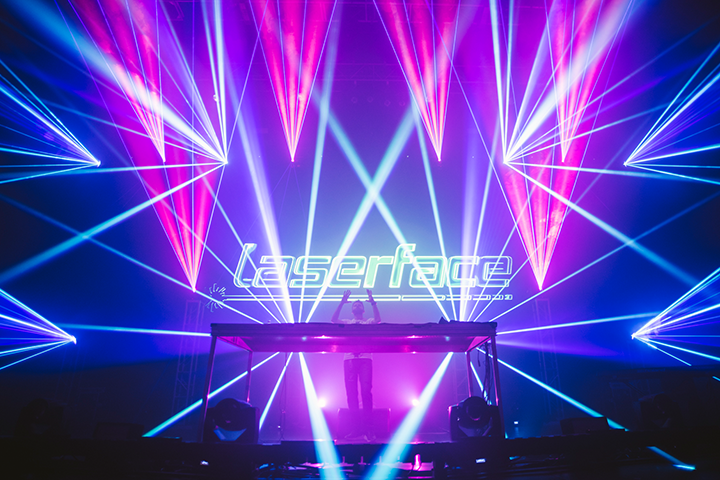 Gareth Emery has been in the scene since the early aughts, so by trance standards, he's a bona fide legend. He's DJed the closing ceremony of the European Olympic Games, he's hosted full-on stages across the world's biggest festivals, and he's launched one of the most successful weekly radio shows and event brands in dance music, Electric for Life. Not bad for a guy who nearly gave up his entire music career more than 10 years ago.
For his newest endeavor, Emery presents Laserface: an immersive arena show featuring a "record-breaking" number of lasers synched to the best trance music you can imagine.
"Lasers and trance have always been the perfect marriage," Emery explained on an Instagram post last year, "but they're often done a bit poorly at dance shows—out of sync with the music, silly rainbow patterns, etc. So, for the last year, we have been developing a show that's ALL ABOUT THE LASERS… In short, if you like lasers, we are aiming to BLOW YOUR MIND with this show and concept."
Designed by Emery and laser show designer Anthony Garcia, Laserface debuted last year in NYC and makes its festival debut at Dreamstate SoCal 2018 this month. You can get a sneak peek of the Laserface experience in the clip below, but that's nothing compared to getting your face completed melted in person.
Follow Gareth Emery on Facebook | Twitter | SoundCloud
Gentech (Mark Sherry & Scot Project)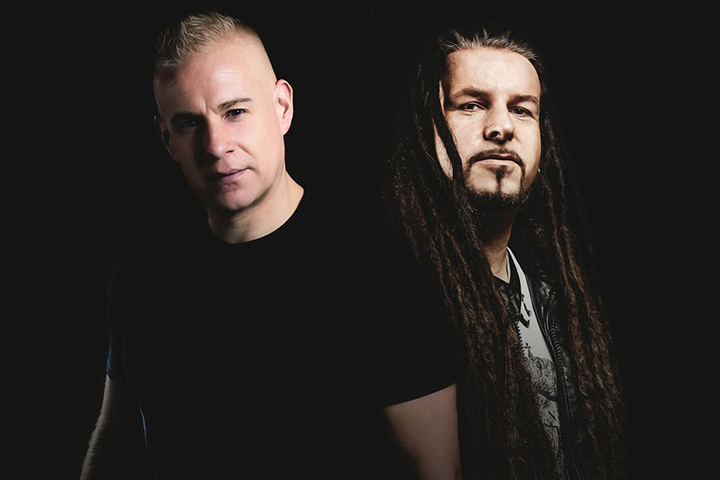 This month, Dreamstate SoCal is hosting the debut performance by Gentech, the new collaborative project from trance legends Mark Sherry and Scot Project. The team-up celebrates the past 25 years of tech trance and the harder sounds of trance and dance music, two scenes Sherry and Project helped develop and globalize.
With more than 250 productions to his name, German producer Project is considered one of the pioneers of hard trance and is behind some of the genre's most pivotal tracks from the '90s and early aughts, including the 1995 underground hit "U" and the 2001 international breakthrough track "O." Via his influential Outburst, Techburst, and Outburst Twilight labels and brands, Sherry has come to help define the tech trance genre throughout the years. His wide-spanning sonic palette and flexible sound have found homes across a diverse array of dance music labels, from Armind and VANDIT Records to Spinnin' offshoot Reset Records.
Gentech now brings these two icons together for one epic performance that will celebrate the past, embrace the present, and soundtrack the future of dance music. (PS: Word on the street is that Gentech will be releasing this year's official Dreamstate anthem, so keep your ears peeled.)
Follow Mark Sherry on Facebook | Twitter | SoundCloud
Follow Scot Project on Facebook | Twitter | SoundCloud
Lost in Noise (Indecent Noise & Lostly)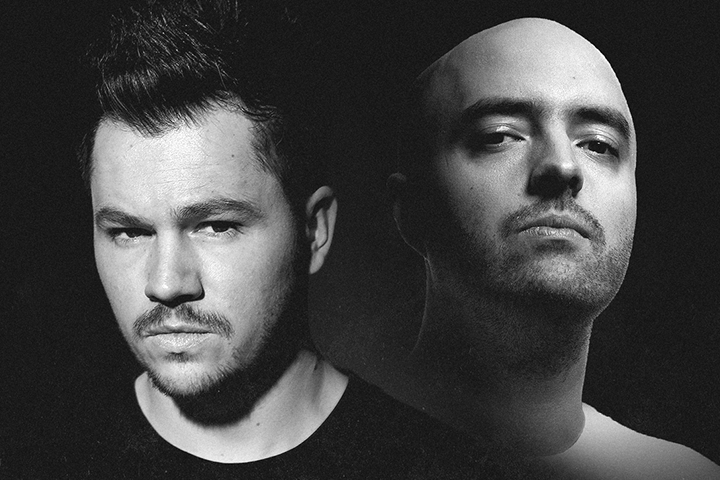 This year, Dreamstate SoCal is bringing together some of the coolest collaborations in trance. Among them is Lost in Noise, the project from Polish producer Indecent Noise, the brains behind influential imprint Mental Asylum Records, and German artist Lostly, whose discography includes chart-topping releases on all the respected trance labels, including VANDIT Records, Future Sound of Egypt, Armada, Black Hole Recordings, and more. The two have been friends and trance colleagues for years, having remixed and collaborated with one another in the past. That palpable friendship is what today defines the Lost in Noise sound: complex builds, psychedelic synths, and heavenly piano chords.
The two have already completed some original tracks and remixes as Lost in Noise, but their live sets have become the main attraction. More than your standard b2b set, their performances comprise solo material from both Indecent Noise and Lostly, as well as exclusive tunes you won't get anywhere else. A rare treat for true trance fans, the duo performs exclusively at the largest and most renowned festivals and events around, making their Dreamstate SoCal set one you can't afford to miss.
Follow Indecent Noise on Facebook | Twitter | SoundCloud
Follow Lostly on Facebook | Twitter | SoundCloud
Craig Connelly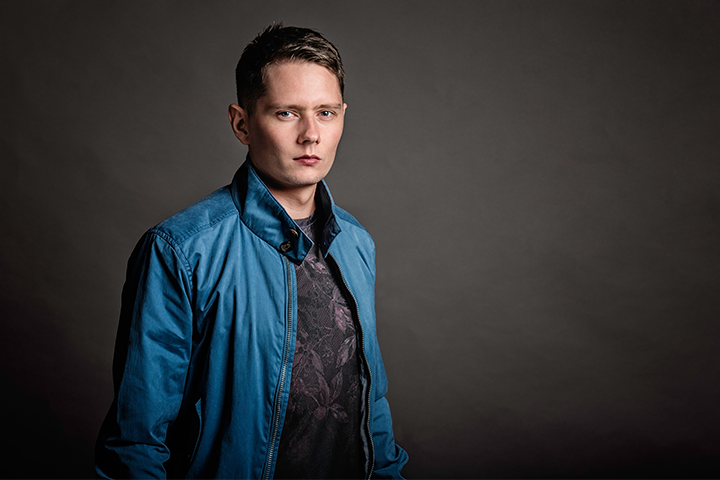 UK producer Craig Connelly may have had the best year in all of trance in 2017. He launched his brand-new independent label, Higher Forces Records, which aims to uncover and release the best in trance music via its "music-first A&R policy." He also released his debut album, One Second Closer, which hit #2 on the iTunes dance album chart and has since garnered more than 4 million plays on Spotify.
An impressive debut, One Second Closer sees Connelly flexing a newfound confidence in production and songwriting. The album effortlessly channels an energetic mix of vocal trance and progressive house that's pulsing with power at its peaks, while remaining airy and beautiful when it needs to. Connelly enlisted some of the best-known vocalists and songwriters in trance music, including Christina Novelli, who's worked with Gareth Emery and Dash Berlin, and Sue McLaren, who's known for her collaborations with Paul van Dyk and Aly & Fila. The album follows a notable discography that also includes two Beatport #1 singles, with "Black Hole" and "Robot Wars," and remixes for all the trance greats, like Armin van Buuren and Ferry Corsten, among others.
Follow Craig Connelly on Facebook | Twitter | SoundCloud
Morten Granau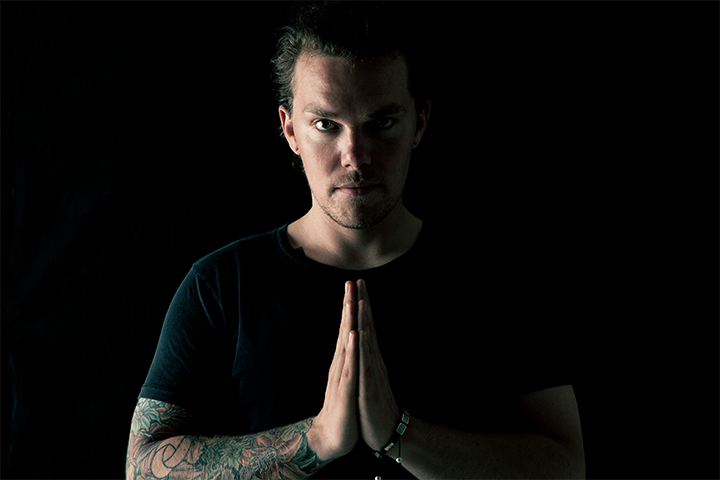 Morten Granau is the definition of a trance child prodigy. At age 13, he discovered psytrance and quickly graduated to creating his own tracks and learning how to DJ. By the time he hit the tender age of 15, he was already DJing at all the local clubs in his hometown of Copenhagen, Denmark.
These days, Granau is one of the most buzzing names in trance, all thanks to his chameleonic sound, which traverses everything from progressive and tech trance to psytrance. He first broke out with the 2008 heater "The Grudge" as High & Mighty, his project with frequent collaborator Phaxe, followed by his 2010 hit "The Way Life Should Be." Nowadays, Granau is dabbling in psytrance territory, but you can expect him to go deep in the progressive and techno trenches at Dreamstate SoCal.
Follow Morten Granau on Facebook | Twitter | SoundCloud
Dreamstate SoCal 2018 takes place Thanksgiving weekend, Friday, November 23, and Saturday, November 24, at NOS Events Center in San Bernardino, CA. Tickets are on sale now. For more information, visit the official website.
 Follow Dreamstate on Facebook | Twitter | Instagram
---
Share
---
Tags
---
You might also like