5 Must-See Acts at Beyond Wonderland SoCal 2019
Upcoming Event
If you've yet to travel down the rabbit hole to Beyond Wonderland SoCal, now is the time. Returning Friday, March 22, and Saturday, March 23, at NOS Events Center in Southern California, the two-day Beyond Wonderland SoCal this year celebrates nine years as one of Insomniac's most beloved festivals, which means we're going BIG.
Beyond Wonderland SoCal 2019 tickets are on sale now.
A fantastical world of sight and sound, Beyond Wonderland SoCal 2019 will be soundtracked by tripped-out beats from more than 60 of today's top electronic acts from all of your favorite genres across four unique, larger-than-life stages, plus the fan-favorite Beyond Wench art car. We've got the whole festival fam on deck: Our very own Bassrush, Basscon, Dreamstate, and Insomniac Records squads will officially host stages across the weekend, in addition to deadmau5's mau5trap label, which is making its debut at Beyond Wonderland SoCal this month.
We already gave you a taste of your forthcoming musical journey via our official Beyond Wonderland SoCal 2019 playlist, which includes a track from every artist on the bill. Today, we're going one deeper: Get to know the five must-see acts at Beyond Wonderland SoCal 2019.
Heads up: Beyond Wonderland SoCal 2019 tickets are almost sold out! So, grab yours before it's too late, and get ready to travel Beyond.
Dubloadz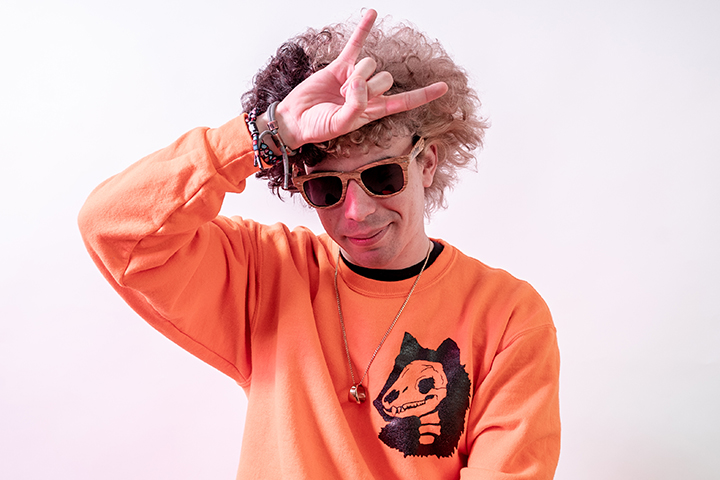 Hailing from Ringwood, NJ, Dubloadz serves up the type of dank, dirty dubstep that'll make your knees buckle and drop you down to the floor. In fact, he's got a special name for his sound—"savage wonk"—and it's as savage and wonky as the moniker implies. We've been headbanging to Dubloadz's heavy bass since as early as 2014, when his Chug! Chug! EP for Rottun Recordings split our heads wide open. He's since become a regular face at Insomniac HQ: We anointed him an Essential Artist in 2016; he rained down furious wrath on "Leviathan" alongside G-REX; and he officially joined the Bassrush Records family in 2018 via "Nitro," a nasty slice of wonk house.
With releases and remixes on virtually all the big bass labels—including Disciple, NSD: Black Label, SMOG, and others—Dubloadz is today one of the buzziest acts in dubstep. He'll be dropping that savage wonk on full blast night one of Beyond at Mad Hatter's Castle, hosted by the Bassrush homies. Bring your earplugs for this one.
Follow Dubloadz on Facebook | Twitter | SoundCloud
David Gravell
Dutch producer/DJ David Gravell is holding it down for the Dreamstate team and #TranceFam at Beyond Wonderland SoCal. As one of the buzziest acts in the global trance scene, Gravell commands a masterful sound that weaves dramatic melodies and riveting harmonies on a grand scale. His style switches from emotional trance ("Traveller") to big, sweeping electro-tinged trance ("Addicted To"), turning each of his energetic sets into a unique journey in sound.
Since debuting on the scene in 2010 with "Downtown," via Visionair Records, Gravell has become one of the top acts in trance. He's the go-to remixer for major artists like Armin van Buuren, Dash Berlin, and ilan Bluestone; he's received major electronic accolades, including nominations for Best Trance DJ and Best Breakthrough DJ at the 2016 International Dance Music Awards; and he's rocked the stage at some of the biggest dance music festivals around the world.
No stranger to the Insomniac stage, Gravell threw down one of the most talked-about sets at Dreamstate SoCal 2017. With new music on the way, Gravell is sure to deliver some trance goodies at Beyond Wonderland SoCal this month.
Follow David Gravell on Facebook | Twitter | SoundCloud
Lil Texas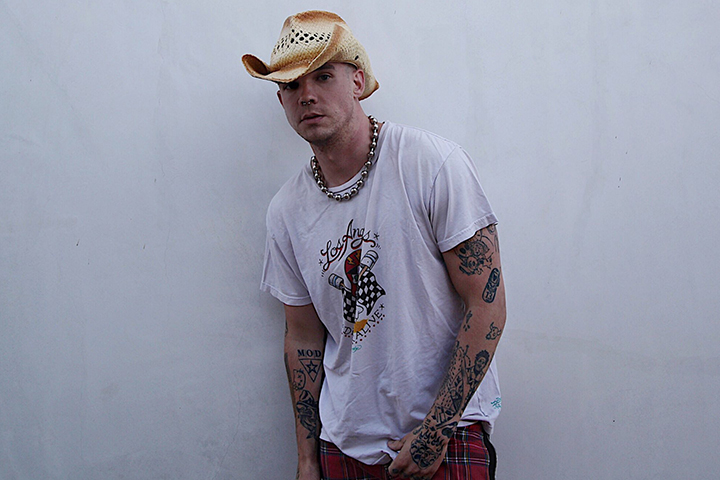 Don't get it twisted: There's nothing little about Lil Texas' sound. Hailing from, of course, Texas—Dallas, to be exact—this producer/DJ is repping for the American hardcore scene. That's far away from his sounds in the first half of this decade—which explored elements of electronica, breaks, soul, disco, juke, and house—and even further away from his jazz and classical music roots. After catching the hard dance bug, Lil Texas made his debut in the hardcore arena in 2018 via his original single "I AM EXCITED," an aggressive, in-your-face slice of intense bass.
Today, the Lil Texas sound thrashes within the 200-BPM realm, a zone only for the brave. He's even got his own name for his brand of hardcore: TEXCORE, which also serves as the name of his new EP for Barong Family. The TEXCORE EP is four nonstop barrages of bass, distorted kicks, and extreme synths. So far, his new sound has secured Lil Texas support from Virtual Self, Kill the Noise, and Pendulum, as well as opening slots for hardcore legend Gammer and hardstyle newcomer Junkie Kid.
After making his hard dance live debut at Basscon: Wasteland 2018, Lil Texas will spread the TEXCORE sound at Beyond Wonderland SoCal this month.
Follow Lil Texas on Facebook | Twitter | SoundCloud
i_o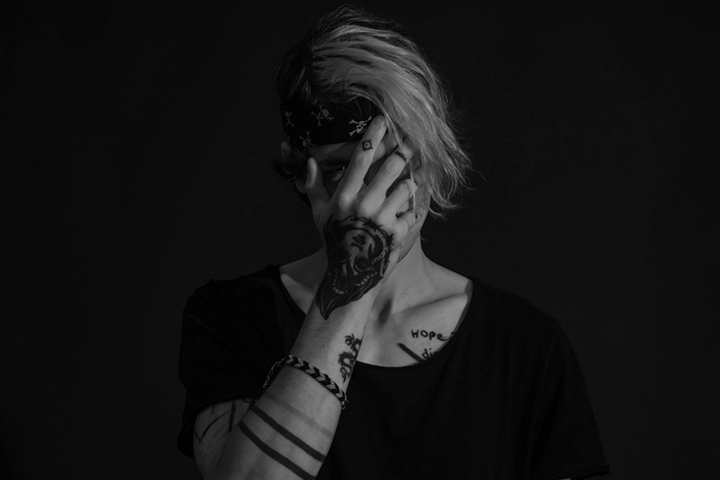 It's unclear whether i_o is a man or a machine. What is clear, though, is his stylish, standout sound: techno grooves, progressive melodies, and electro punch. Based in Los Angeles, i_o pulls sonic cues from diverse influences like UMEK and underground techno artists. His sound has been likened to that of deadmau5, which explains why the electronic icon has signed i_o to his mau5trap imprint. i_o teamed up with mau5trap to release a string of big tracks throughout 2018, in addition to his releases on notable labels like inHarmony and Bite This!, and he's won the support of everyone from Above & Beyond and Andrew Rayel to Armin van Buuren and Jauz. That's all to say that i_o's sound can transform into all sorts of genres and styles.
i_o joins his mau5trap family as the crew holds it down at Cheshire Woods on night one of Beyond Wonderland SoCal.
Follow i_o on Facebook | Twitter | SoundCloud
Noizu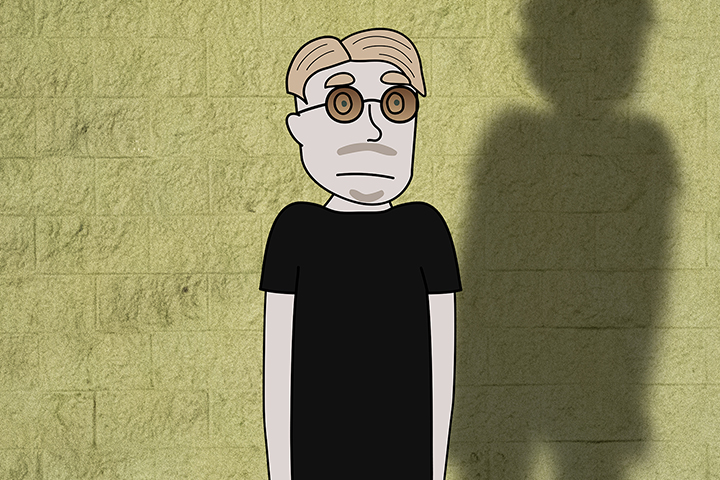 Los Angeles newcomer Noizu may have had the biggest 2017 ever. That's when he made his grand debut via "Lasers," which was handpicked by Skrillex and Chris Lake as part of OWSLA's impressive 2017 HOWSLA compilation. That same year, he released his remix of "A Different Way," the collaboration from DJ Snake and Lauv, which has garnered 5 million Spotify streams to date—not bad for his first official remix ever. Since then, Noizu has kept making a lot of noise in house and tech house circles. These days, he counts official releases and remixes for notable labels like Confession, Spinnin', and Ultra Music, in addition to collaborations with fellow up-and-comers like Malaa.
Last summer, Noizu became a label boss when he launched his Techne Records imprint, which has so far released his own tech house burner "Slow Down" and his collab with Dombresky, "Rave Alarm," the latter of which Annie Mac dubbed the Hottest Record in the World on her BBC Radio 1 show. Noizu enters 2019 with "Dance" on Chris Lake's Black Book Records, and the track is already proving to be a massive dancefloor heater.
PS: For some extra house jams, check out Noizu's guest mixes for Night Owl Radio and our Metronome series.
Follow Noizu on Facebook | Twitter | SoundCloud
Beyond Wonderland SoCal 2019 takes place Friday, March 22, and Saturday, March 23, at NOS Events Center in Southern California. Tickets are on sale now. For more information, visit the official website.
Follow Beyond Wonderland SoCal on Facebook | Twitter | Instagram
---
Share
---
Tags
---
You might also like