Insomniac's Metronome series features mixes from some of today's fastest-rising electronic stars, as well as championed legends. It takes listeners deep across a wide range of genres, movements, cultures, producers, artists and sounds that make up the diverse world of electronic music.
L.A.-based Noizu is a relatively fresh name to the US house scene, though he's already positioned himself as an up-and-coming producer who's playing with the big league. While he's been dropping his quirky bombs for a only few short years, he hasn't wasted any time forging alliances with stables like OWSLA and Confession, as well as finding time to launch his own Techne imprint.
Things are moving quickly, and the next stage of the Noizu journey fires up in the opening weeks of the New Year with his new single "Dance," which is showing up on Chris Lake's Black Book Records this week. The release has received unquestionable support from high places—on the recent Holy Ship! throwdown, for instance, where it was getting rinsed by everyone from label boss Chris Lake to Fisher, Solardo, and even Green Velvet. It's safe to assume we've got a bona fide banger on our hands.
Musically, his productions come packed with plenty of energy, and there's often a heavy rave influence in there among the house grooves. Noizu himself describes his music as situated somewhere between house and tech house, with the "future tech house" label he's ascribed to it.
With "Dance" set to make waves, we thought it the perfect time to grab Noizu for a Metronome.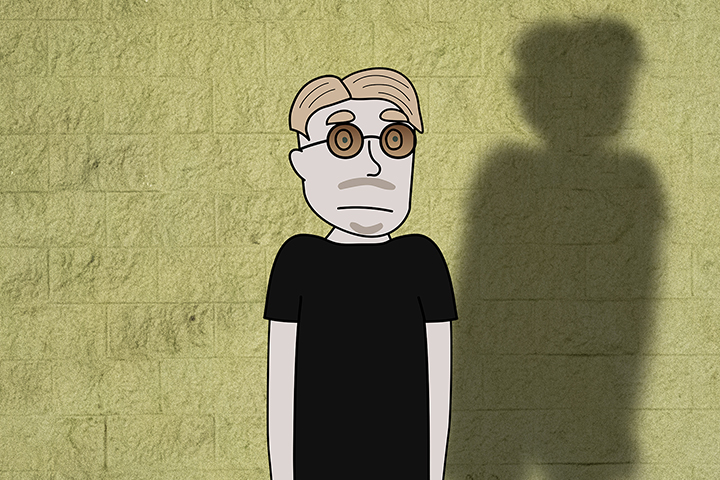 How did last year finish up for you, and how is 2019 starting off for you so far?
Last year was amazing; the highlights for me were starting my own record label, Techne, and releasing "Rave Alarm" with Dombresky. I also did a load of touring, including the Tchami tour, which was a great way to end 2018. And this year has already started with a bang. I just got back from Holy Ship!, which was insane, plus my new single "Dance" is coming out on Friday, January 18. I'm really excited about 2019.
Noizu is a relatively fresh name to the dance music world. It seems things are moving quickly. Tell us about your journey so far.
Yeah, I can't believe how quickly everything is moving. It all started with the Howlsa (OWSLA) album Chris Lake put together. My first single, "Lasers," was on that album, and things just went off from there. Since then, I've been touring around North America, and it's been such an amazing experience. Honestly, I am so grateful with how things are going!
You're based in L.A., which obviously has a fairly vibrant and exciting electronic music scene at the moment. Does this feed into your music?
It's an amazing city. I think it's very inspiring, because it is filled with musicians and like-minded people. Your surroundings definitely inspire you when creating, so yeah, I think L.A. has had a massive influence on Noizu's music.
How would you describe the Noizu sound?
Noizu sits somewhere between house and tech house; you could say it's "future tech house," as the sounds and grooves are inspired by UK tech house, but the general feel and energy of the records are more American—slightly harder and energetic. There's a massive rave influence in my music, especially the use of acid sounds in "Rave Alarm" and my new single, "Dance."
Tell us about your new release coming up on Chris Lake's label, Black Book Records.
I'm really excited about this release; it felt like everyone on Holy Ship! was playing it, like Fisher, Chris Lake, Solardo, Green Velvet, etc. It's hugely influenced by acid house but with a modern twist. If you follow me on Instagram, you will see all the support videos I have been posting. I love how this one reacts in the club!
You're playing Beyond Wonderland SoCal in March. What have your DJing experiences been like so far, and what can punters expect from a Noizu set?
Yeah, the shows have been amazing so far; everywhere I play, people recognize my songs, which is the best feeling. In a Noizu set, you can expect a lot of house and tech house, a lot of my unreleased songs being tested, and generally having a good time!
Tell us a bit about the Metronome mix you've put together.
This is a mix of records I like to play out in my sets, as well as a few Noizu records. I open the mix with my new single, "Dance." It's full of energy and groove, so enjoy it!
What's up next for Noizu?
My next release is "Dance" on Chris Lake's Black Book Records. Then, I have a load more shows and festivals, as well as some amazing collaborations, which are secret for now!
Noizu 'Metronome' Mix Track List

Noizu "Dance"
Biscuits "Do It Like This"
Noizu "Slow Down"
Noizu – ID
Volkoder "I Talked"
Noizu "LFO"
Fisher "Ya Kidding" (Eli Brown Remix)
Malaa & Noizu "Music Sounds Better With You"
Nassar Baker "Say Something"
Dombresky & Noizu "Rave Alarm"
Eli Brown "Another Dimension"
Sonny Fodera "Work"
Valentino Khan "Lick It" (Noizu Remix)
Mason Maynard "False Truths"
Amine & Edge "The First Horo"
Detlef "Deep Dip"
Anti Up "Hey Pablo"
Follow Noizu on Facebook | Twitter | SoundCloud
---
Share
---
Tags
---
You might also like