5 Must-See Acts at Beyond Wonderland SoCal 2018
Spring is in the air, which can mean only one thing: Beyond Wonderland SoCal 2018 is finally here! This weekend, we're traveling to a world of infinite possibilities at the eighth annual Beyond Wonderland SoCal, which returns to the NOS Events Center in San Bernardino, CA, Friday, March 16, and Saturday, March 17.
Beyond Wonderland SoCal 2018 tickets are on sale now.
This year, Beyond Wonderland SoCal's massive lineup welcomes more than 60 global dance music artists across four stunning stages over two magical days. We've been putting you on to some of the best artists and tunes at this year's festival via our official Beyond Wonderland SoCal 2018 playlist, as well as stage-by-stage playlists for Queen's Domain, Mad Hatter's Castle, and Caterpillar's Garden. We've even got two stellar DJ mixes for your listening pleasure: our Beyond Wonderland SoCal 2018 Mega-Mix on Night Owl Radio and an exclusive mix from house pros Solardo.
Today, we're going one deeper with the five must-see acts at Beyond Wonderland SoCal 2018.
DROELOE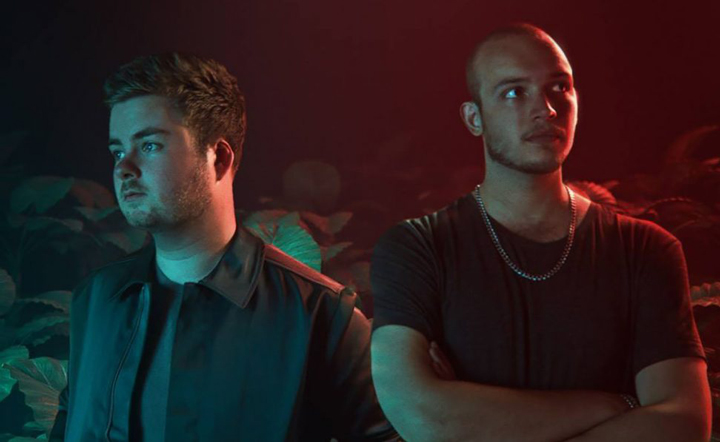 Friday, March 16, at Queen's Domain
From: Netherlands
For fans of: Marshmello, Louis the Child, San Holo
Can't-miss factor: Future sounds for a future world
This Dutch duo—composed of producers Vincent Rooijers and Hein Hamers—has become the "it" team in the still-growing future bass scene. Future master San Holo himself handpicked DROELOE to join his buzzing bitbird imprint in early 2016. That set off the chain reaction: Since then, DROELOE have released official originals and remixes with all the electronic indies and power players, including NEST HQ, Atlantic, Elysian, Monstercat, and Lowly Palace. And they've got the numbers to back it all up, racking in millions upon millions of SoundCloud and Spotify streams. Need proof? Their remix of the Charlie Puth x Selena Gomez collab "We Don't Talk Anymore" has amassed more than 19 million Spotify plays alone. The DROELOE dudes put equal emphasis on their accompanying visuals, which means you can expect all sorts of optical trippyness at Beyond Wonderland. For now, check out their newest track, "Many Words," which sounds like the future of music.
Follow DROELOE on Facebook | Twitter | SoundCloud
Walker & Royce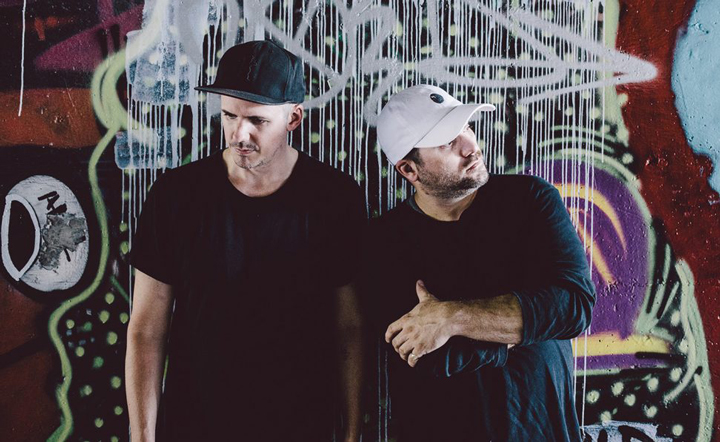 Friday, March 16, at Caterpillar's Garden
From: Brooklyn, NY
For fans of: Claude VonStroke, Green Velvet, Justin Martin
Can't-miss factor: Funky house vibes from outer space
If you've been following Walker & Royce like we have, then you must have good taste in proper house music. This duo, composed of Brooklyn-based producers Samuel Walker and Gavin Royce, has become one of the fastest-rising acts in house music. From day one, Walker & Royce were tapped as future stars since officially forming in 2011. That became a reality when house shaman Damian Lazarus tapped the dudes for an EP, You're Not Welcome, on his influential Crosstown Rebels imprint in 2012. They kept the momentum going with releases on OFF Recordings, Moda Black, Pets Recordings, and Relief Records. Most recently, Walker & Royce found a new home on Claude VonStroke's Dirtybird imprint, which released the duo's debut artist album, Self Help, last year. One of the best albums of 2017, the career-defining Self Help shows just how far the Walker & Royce sound has evolved; it's personal, introspective, and downright funky. Expect these boys to reach the top real quick.
Follow Walker & Royce on Facebook | Twitter | SoundCloud
KUURO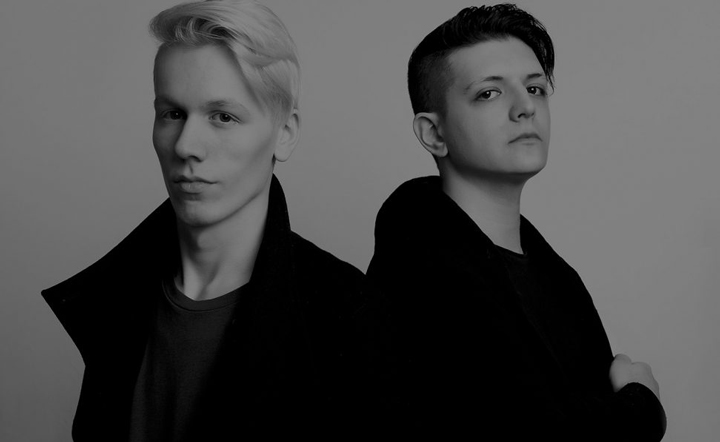 Saturday, March 17, at Queen's Domain
From: Seattle, WA, and Amsterdam, Netherlands
For fans of: TroyBoi, Boombox Cartel, NGHTMRE,
Can't-miss factor: Melodic bass with just the right amount of impact
Artists Jordin Post and Luke Shipstad bring more than a decade of combined production and engineering experience—which is to say, their new sound as the bass duo KUURO is crisp, clean, and cutting-edge. The bass world first met KUURO in 2016 with their debut release, "Aamon," a bass-centric stomper that's equal parts face-melting and melodic. Released on Monstercat, the track was one of the strongest debuts in the label's history, hitting the Spotify Viral 50 chart in four countries. Today, the duo counts official remixes with all the top dogs, including Galantis, Dillon Francis & NGHTMRE, What So Not & Burns, Boombox Cartel and Zedd—who chose KUURO's remix of his track "Get Low," with Liam Payne, as the official remix of his recent Echo Tour. KUURO's debut tour kicks off this week and includes a much-anticipated stop at Beyond Wonderland, where you'll definitely hear their newest banger, "Omen."
Follow KUURO on Facebook | Twitter | SoundCloud
Left/Right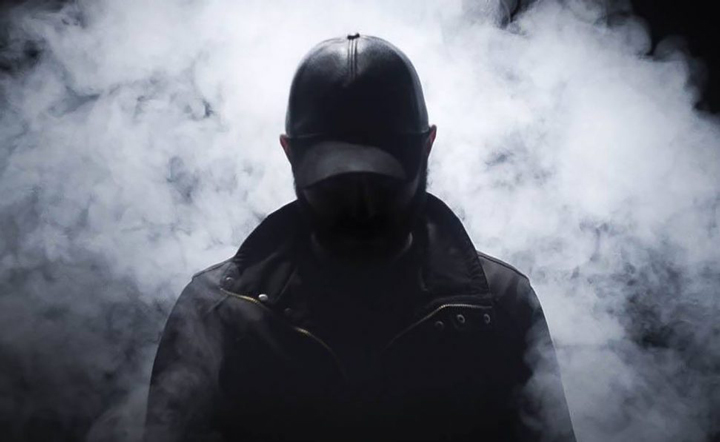 Friday, March 16, at Cheshire Woods
From: Dallas, TX
For fans of: Stanton Warriors, Chris Lake, Chris Lorenzo
Can't-miss factor: Calculated bass cuts that, well, cut
Left/Right is the artistic vision of the multidisciplinary Chris Lund, who balances a creative life as a DJ/producer, a business profile as a promoter and label head, and even an academic role as a professor—which is all to say, the dude is mad experienced. Somehow he finds time to juggle it all while expanding every one of his talents under the Left/Right umbrella. As an artist, his music has been championed by DJ Mag, Mixmag, UKF, Dancing Astronaut and, of course, us, as well as BBC Radio 1, Rinse FM, and more. He also counts releases on Dirtybird, Audiophile XXL, and our very own IN / ROTATION. As a businessman, he serves A&R duties for Stanton Warriors' label, Punks Music, and runs his own imprint/brand, BRØKEN. He also holds degrees in both music composition and audio engineering, which is why his cuts are so impeccable. With performances at Fabric, Burning Man, SXSW, WMC, Middlelands and Glastonbury under his belt, Left/Right now heads west to Beyond Wonderland, where he's sure to drop his newest reboot of "Nothing Better" from Chris Lake and Chris Lorenzo.
Follow Left/Right on Facebook | Twitter | SoundCloud
Rockwell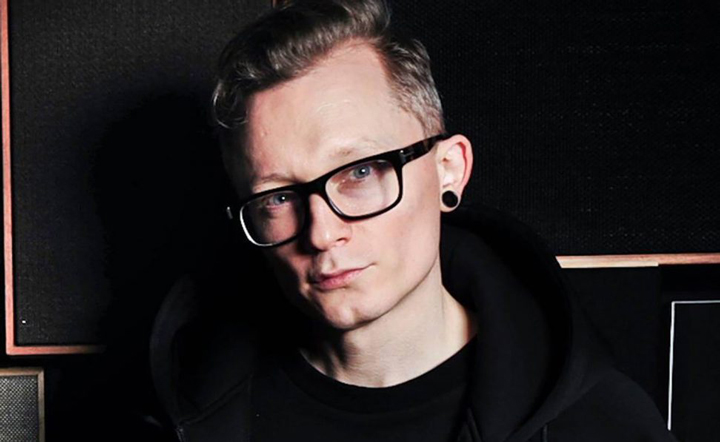 Friday, March 16, at Mad Hatter's Castle
From: London
For fans of: Goldie, Roni Size, Kasra
Can't-miss factor: Drum & bass for your headbanging face
Tom Green, the man behind the Rockwell sound, has a full house on his hands. He's the dude burning up the international drum & bass circles with his signature sound, a style that's rugged, rough, and all kinds of right and layered with complex yet beautiful arrangements. It's what's earned him the collective attention from every figure and institution within the bass world: His releases on Metalheadz, Ministry of Sound, Sony, Critical, and other labels are matched by the undying support of genre giants like Andy C, Chase & Status, and Friction. On the remix end, he's tackled the masters with the same sense of perfection on his reworks of Netsky, London Grammar, Riton, Friction & Skream, and others. He's flexed his skills as a selector on his own radio show as part of BBC Radio 1's Residency series, as well as his much-loved Essential Mix set from 2016. Most recently, he dropped his massive USER EP, which features a collab with the legend himself, Roni Size. If your ears are up for a pounding, catch Rockwell going b2b with New Zealand drum & bass bros the Upbeats. We assure you it'll be epic.
Follow Rockwell on Facebook | Twitter | SoundCloud
Beyond Wonderland SoCal 2018 takes place Friday, March 16, and Saturday, March 17, at the NOS Events Center in San Bernardino, CA. Tickets are on sale now.
Follow Beyond Wonderland SoCal on Facebook | Twitter | Instagram
---
Share
---
Tags
---
You might also like