Solardo Serves Up Room-Wrecking Tech Mix Before Colliding With Beyond Wonderland SoCal 2018
Upcoming Event
The Chemical Brothers. Air. The Crystal Method. Röyksopp. Orbital. Daft Punk. Octave One. The Martinez Brothers. Jack Ü.
Duos. Even as electronic music has evolved, they've never ceased to capture our imagination. There's a romance to the idea: making art, in our case music, with someone who—whether friend, lover or rival—is in sympathy with you about what really counts. Sometime in the last 10 years of electronic's evolution, it became almost necessary for a DJ to have production skills in order to gain the "legit" stamp, making duo-ing even more attractive to up-and-comers—someone to share the workload with.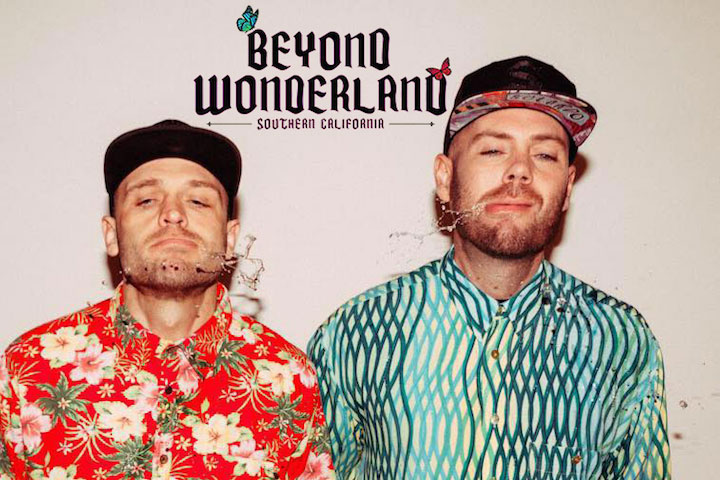 Enter Solardo, the UK house duo with the tech-tip flavor who here, for your enjoyment, offer up a teaser mix, a taste that can both hurt and heal—a small slice of what they'll be serving up at Beyond Wonderland SoCal in March.
We often speak of "buzz" in the music world. With that as a metaphor, Mark Richards (MRK1) and James Elliott are vibrating like a nuclear-reactor-powered… well, thing that vibrates. In the 365 days of 2017, they put 200 shows into the ledger, including Bezz's House Party and the UK-NEVER-MISS blowup: Glastonbury. To say they have been well received is perhaps an understatement. To rephrase and state it simply as a fact is, perhaps, more on point. So:
They've caused quite a few smiles.
Solardo broke the seal with their 2015 track "New Jam," which not only surpassed expectations, but "summer anthem whipped" Ibiza so hard that the island is still attending grief seminars. Since then, the switch hasn't left the "ON" position. As best friends whose tastes are so similarly informed, like musically powered mitochondria, Richards and Elliot are able to split when the need arises, effectively taking their sound to the people individually. "The fact that there's two of us, we do a lot of the shows together. But, for example, touring the US and Australia, we were able to split up and still work effectively."
"Busy" is a key word. "Driven," another.
Like many of the new-new wave of DJ/producers, they've launched an imprint, Solä, to enable themselves to take their taste to a wider audience. And it's thriving. With consecutive winners from Prok & Fitch, Will Clarke, Raumakustik, et cetera, one can't but suppose the response has been excellent. And it has been "amazing," affirms Richards. "Each individual release has been really strong, and we couldn't be happier," says Elliot. "There's been some incredible support from some major players in the scene, too."
Their first appearance at Beyond Wonderland will bring their whirlwind of activity to an absolute apex. "We love coming to America—particularly L.A., with it now being one of the underground music hotspots. The people know their shit, and it's always going off. Beyond Wonderland, though, is a whole new world for us. We can't wait to check it out," says Elliot.
Insomniac: What can fans expect during your set?
Solardo: Good music. High energy. Loud shirts.
So. For those of you who take your music and your clothing at high decibels, don't miss it. During the short run-up to Beyond, check their upcoming releases on Solä, or catch their weekly radio show, The Spot.
But why wait?
Via the room-wrecking mix above, courtesy of Insomniac, you can joyously annihilate your living room today!
Beyond Wonderland SoCal 2018 takes place Friday, March 16, and Saturday, March 17, at the NOS Events Center in San Bernardino, CA. Tickets are on sale now.
Follow Solardo on Facebook | Twitter | SoundCloud
Follow Beyond Wonderland SoCal on Facebook | Twitter | Instagram
---
Share
---
Tags
---
You might also like