How to Talk to Your Kids About Future Bass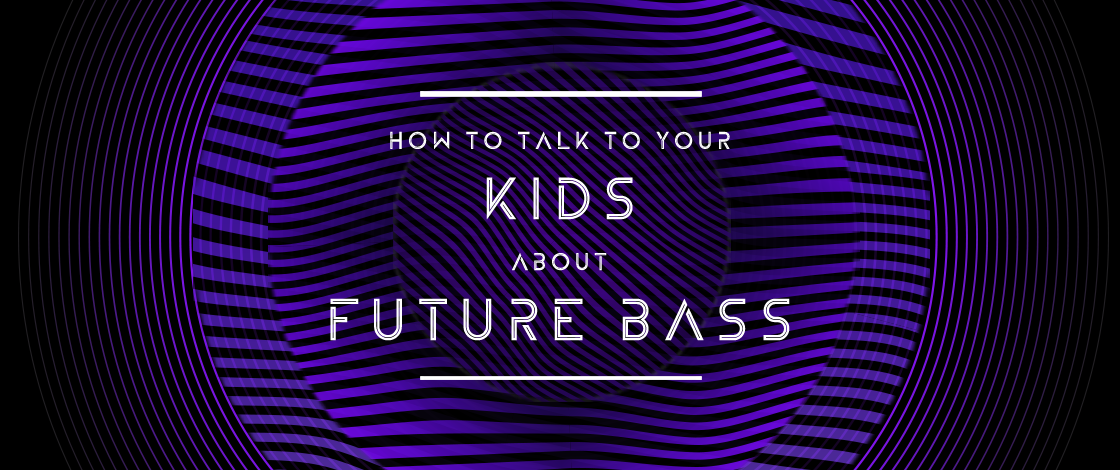 There are worse things your kids could get hooked on than future bass. While the sound can be a bit saccharine and might give you mental cavities if you listen to too much of it (which essentially applies to most vocal-driven, radio-friendly pop music, in that there is too much of a good thing), future bass has certainly wrapped its tentacles around pop, EDM, and mainstream big-tent music in the last five years. It's now ensconced in the broader pop lexicon, putting its mark on the sound of this decade.
What is that sound? You likely already know it. It's definitely on the dubstep branch of the tree but more sentimental and romantic at heart. It's radio-ready, festival-friendly, and much more of a crossover of styles than a full-bore scene. Future bass isn't a codified scene with a full dress code and ethos. It's more a loose-knit collection of producers in a certain age range from different parts of the world. And (sigh, unfortunately) super dude-heavy.
But you won't really find a hard-line future bass purist, because such a thing doesn't really exist. The style is a little over here, a little over there, and its subscribers—while enthusiastic, sure—don't seem ultra concerned about keeping it real, because there's not much to keep, if that makes sense.
"Future bass is really just an extension of more baroque-leaning pop music: layered music with fairly simple chord progressions and lots of FX, whooshes, and frosting slathered on every corner."
The music is earnest, plucky pop with big—sometimes cartoonishly large, sometimes a little more understated (but usually the former)—rave influences and a general sort of whimsy and nostalgia at its core. It's bright and chintzy, rather unconcerned with smooth transitions. Instead, you'll find a lot of half-speed breakdowns—like American dubstep—and sometimes you'll see chiptune-y flourishes and ultra square-feeling 8-bit bleeps and blips. Sometimes it's colloquially tagged "love trap" or "chill trap" (which are both somewhat more descriptive). Most future bass tunes could be dropped into two buckets: the one that's more ballad-y and R&B flavored, or the more full-on party jam. Like anything, you can find some examples that could fit into either.
In that sense, future bass is really just an extension of more baroque-leaning pop music: layered music with fairly simple chord progressions and lots of FX, whooshes, and frosting slathered on every corner.
Future bass is another part of this never-ending musical diaspora that is increasingly electronic-driven. Its producers and disciples fall under the general sort of pop EDM umbrella. And it's a weird moniker, because it's sometimes not really as bass-heavy as you'd imagine and can be rather misleading. But sometimes you will have low-end workouts.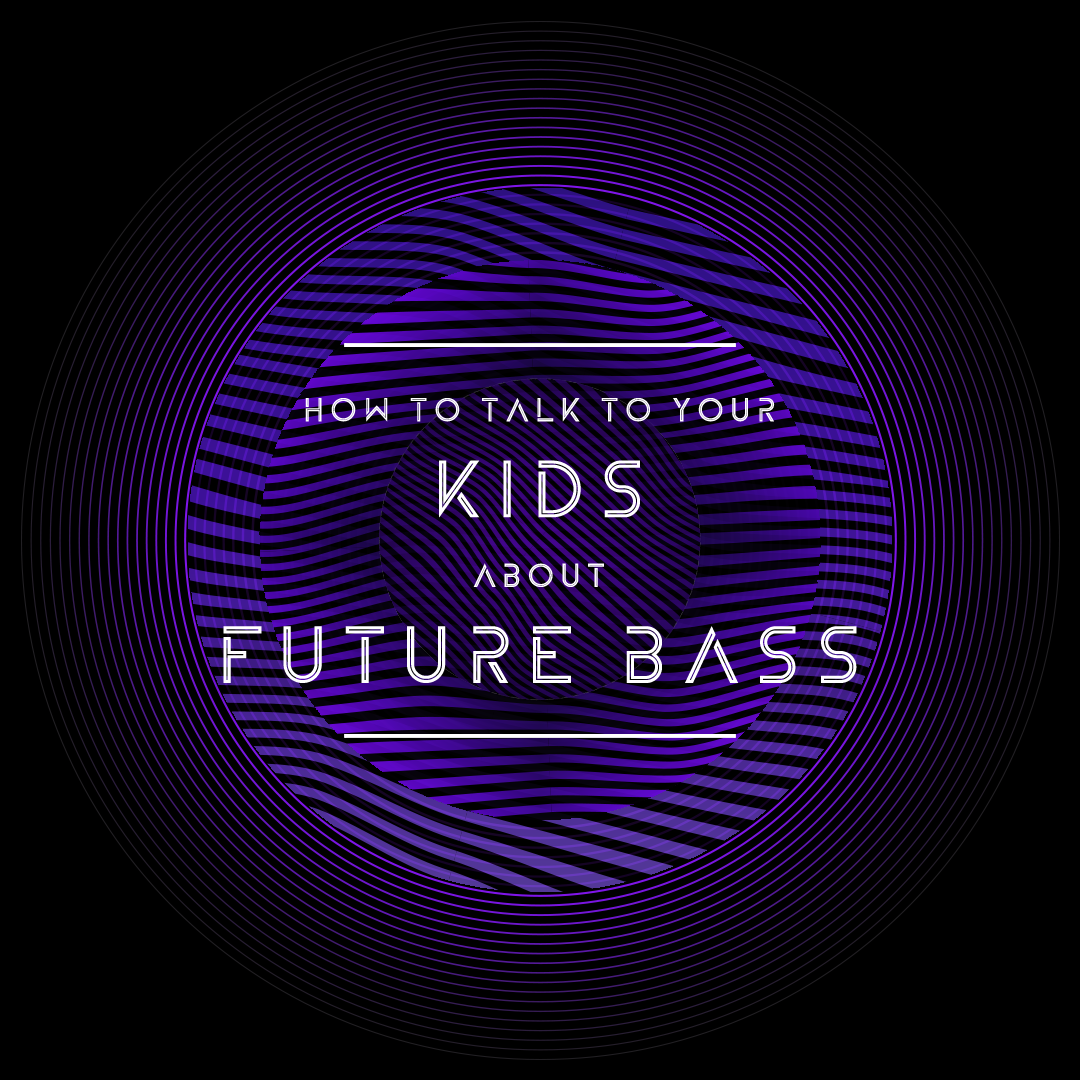 If it feels like "future bass" is a made-up genre tag, that's because it doesn't really mean much. It doesn't really tell you much about the sounds (at least in this writer's opinion) and is not to be confused with bass house (which is both bass-y and house-y). Sure, there are some bass-led songs, but I think melody trumps all in the future bass canon. It's music that's going for your heart more than your ass. But it's not potentially progressive or future-leaning. It's more nostalgia-driven and backward-facing than anything. The best songs in the genre aren't necessarily the ones paving new sonic ground but are songs that are just either very well constructed or just have that earworm quality—whether it's a good worm or a bad one—where you just can't shake it out of your skull. One punter even described it in 2015 as "the Obama of music genres right now"—whatever the hell that means.
More specifically, future bass is known for funky and liberal use of the hi-hat. Big, chunky, ravey synths are often layered in an over-the-top sort of way. You'll hear lots of pitch-shifted vocals and trap-influenced percussion like 808 triplets. Cheesy samples and heart-on-sleeve vocals aren't de rigueur (there are plenty of instrumental tunes in regular rotation), but they are pretty common. You'll get your fill of breakdowns, big builds, and dramatic drops.
Some of the biggest names to catch the future bass tag are producers like Marshmello, Martin Garrix, Flume, Draper, Kasbo, Seven Lions, WRLD, ODESZA, and San Holo. Flume and ODESZA in particular seem to be some of the leading lights in this sonic blob and artists who seem to cross over and pique the ears of very general audiences all over the world at this point.
At the upcoming installment of Nocturnal Wonderland in San Bernardino, California, there will be plenty of future bass sets to gnosh on while you make your rounds, like:
k?D
One young, ascendant producer in this scene is k?D, who seems primed for big things—though he's kept a relatively low profile and has let very little about his plans or identity slip out. Some of his work has shades of Burial and other UK artists to emerge from the last decade.
Follow k?D on Facebook | Twitter | Instagram | SoundCloud
Daktyl
Here's a tune by the UK's Daktyl that does actually deliver on the bass-y side of the "future bass" handle and is a uniquely layered little ballad that just keeps unravelling on you.
Follow Daktyl on Facebook | Twitter | Instagram | SoundCloud
Falcons
Los Angeles–based Falcons earns the "future bass" tag probably more than any other artist mentioned here. His work is moody and bass-centric, offering a very different take on this loose style than, say, some of the Brits above.
Follow Falcons on Facebook | Twitter | SoundCloud
Trippy Turtle
Trippy Turtle is the future-bass-spliced-with-Jersey-sound alter ego of Swedish multi-threat Lido. This project is based on silly-ass reworks of '90s R&B tunes—equal parts bluster and bounce.
Follow Trippy Turtle on Facebook | Twitter | SoundCloud
Future bass isn't some odd endpoint, and it doesn't feel particularly flash-in-the-pan, either (at least compared to certain more extreme sounds that seem to have even shorter shelf lives). It's more of this endless mutation of electronic music ever since dubstep, house, and rave all collided about a decade ago. But it's not just for kids. This stuff is four quadrant, age 2-to-92 style music that even grandma can probably fuck with.
You can catch k?D, Daktyl, Falcons, and Trippy Turtle doing their thing at Nocturnal Wonderland 2017, which takes place Friday, September 15, and Saturday, September 16, at Glen Helen Regional Park in San Bernardino, CA. For more information, visit the official website.
Follow Nocturnal Wonderland on Facebook | Twitter | Instagram
---
Share
---
Tags
---
You might also like