5 Must-See Acts at Bassrush Massive 2018
Upcoming Event
If birds of a feather flock together, then lovers of bass surely headbang together. This month, Bassrush, our home for bass-loving Headliners, returns with the annual Bassrush Massive. Taking over NOS Events Center in SoCal, the two-day weekender—Friday, July 20, and Saturday, July 21—will feature the heaviest and dankest artists from every bass subgenre you can imagine. We're talking ear-pounding dubstep, skull-crushing drum & bass, and third-eye-opening experimental bass.
Bassrush Massive 2018 tickets are on sale now.
We've gathered the best of the best in the wide-spanning bass world for Bassrush Massive 2018, including legends like Andy C, rising festival heroes like SAYMYNAME, and exciting newcomers like Soothsayer. There's a flavor for every bass-head here. For a quick taste, check out our official Bassrush Massive 2018 playlist, which includes a track from every artist on the bill.
Today, get to know the five must-see acts at Bassrush Massive 2018.
SHADES
Friday, July 20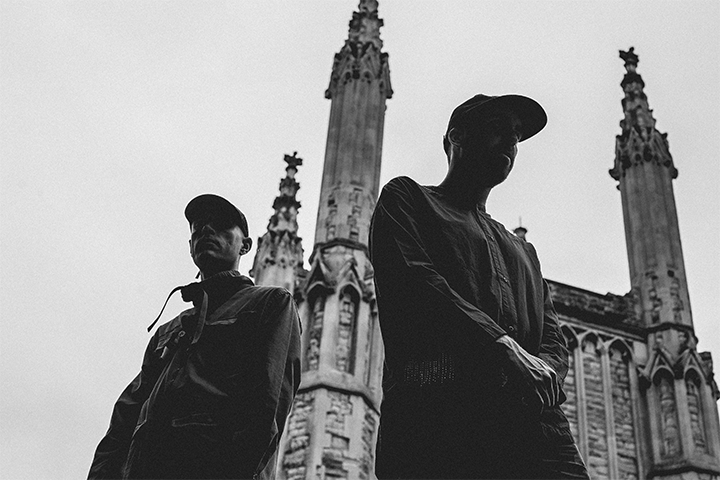 SHADES, the power combo of UK producer Alix Perez and American-born artist Eprom, are considered pioneers of the halftime bass sound, a subgenre born out of drum & bass. Like the name implies, halftime cuts the traditional BPM of drum & bass, typically around 160–170 BPM, by half. The result is a slow-burning bass hybrid that resonates with hip-hop swagger but bangs with pure electronic might.
Since forming four years ago, SHADES have come to define a new side of the halftime sound via their brand of bass experimentalism, which uncovers uncharted dimensions in the genre. They now continue their mission of bass exploration via In Praise of Darkness, their forthcoming debut full-length album, out July 13 via Zeds Dead's Deadbeats Records. Just in time for Bassrush Massive, the future-sounding album journeys through all sorts of bass flavors and tempos. Get an early taste with album cut "Guillotine" below.
Ganja White Night
Saturday, July 21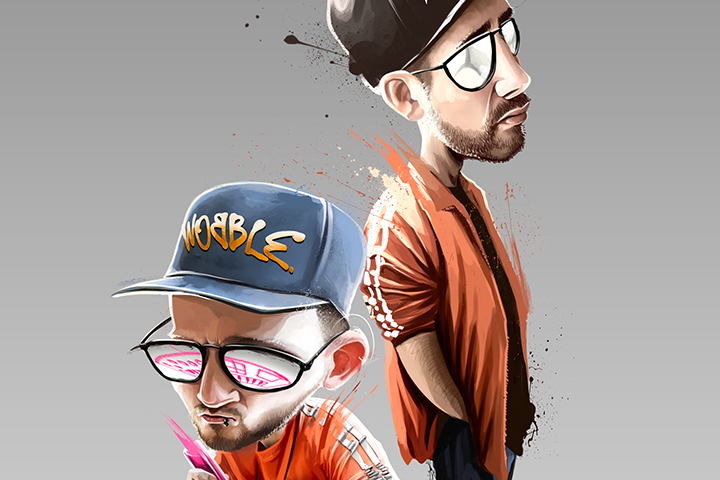 We're just midway through 2018, but Belgian duo Ganja White Night have already released one of the best bass albums of the year with The Origins, a phat LP that features a who's who of collaborators like Zeds Dead, Caspa, Boogie T, and others. On Origins, the duo explores every side of the bass canon, from the cinematic dubstep of "Samurai," with Zeds Dead, and "Chak Chel" to the frenetic energy of "Blood Shower." Their music, which they describe as a "wobble sound," mixes early UK bass with reggae elements to create a style that's dank and vibey all at once. You can headbang and get your groove on in equal measure.
Follow Ganja White Night on Facebook | Twitter | SoundCloud
CloZee
Friday, July 20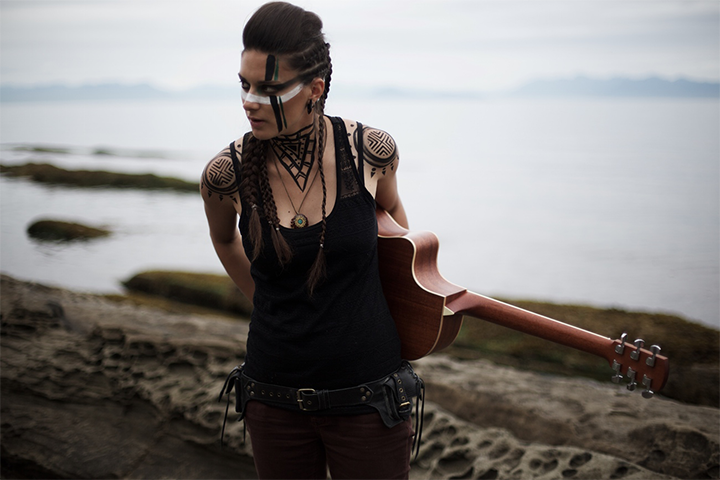 CloZee is a world traveler who integrates a global perspective into her culturally kaleidoscopic sound. Born in France, she's toured around the world's stages and festivals—including performances at Coachella, Lightning in a Bottle, and her recent debut at Electric Forest last month—where she's adopted a multicultural appreciation for music. While her sound is less dependent on the bass spectrum, CloZee is perhaps the most sonically diverse act on the entire Bassrush Massive lineup. Her sound, which leans toward indie-electronic territory, paints lush sonic soundscapes and draws on her skills as both a producer and composer.
Cinematic and worldly, her music is hard to pin down: One day, she's busting out pure glitch-hop ("Black Panther"), while another day she dabbles in orchestral dubstep ("Sucker Punch," with Jason Anthony) and experiments with flamenco music ("The Poetic Assassin"). She's even got something called countrystep ("Mountain Legends"), which is exactly what you think it is. The best way to label her expansive sound is what she dubs "world bass," which perfectly encapsulates her take on the universal appeal of the low end.
This fall, CloZee takes it to the next level with Evasion, her debut album, which pulls cues from her world travels and everyday society. Influenced by everything from the Costa Rican jungle and the Nevada desert to the global #MeToo movement, Evasion is a sonically and culturally curious exploration of our world in a time when diversity and inclusivity are more important than ever.
Follow CloZee on Facebook | Twitter | SoundCloud
Space Laces
Saturday, July 21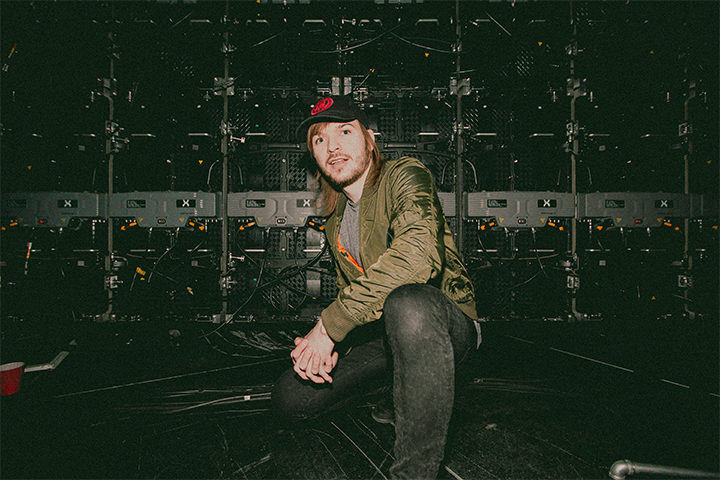 At the top of June, Space Laces made the biggest jump in his career with the release of Overdrive, his debut EP on Never Say Die Records. Like the name suggests, the six-track EP sees the Louisville, KY, producer shift into overdrive as he powers through genres like dubstep ("Torque"), bass house ("Kaiju"), and glitch-hop ("Cheeseburger") without even checking the speed limit. Overdrive also features the head-knocking "Choppaz," a gut-punching collaboration with Getter that features some of the nastiest drops in the game today. You'll wanna hop in the front seat for this rail-riding drive—just make sure to buckle up.
Follow Space Laces on Facebook | Twitter | SoundCloud
Freddy Todd
Saturday, July 21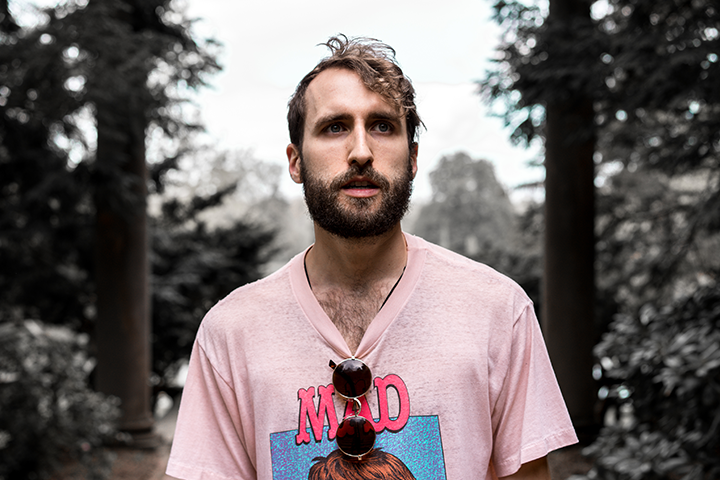 Freddy Todd likens the act of hearing his music to "being abducted by an extraterrestrial cruise liner where everyone is tripping on space acid," with him as the happy-go-lucky captain. That descriptor, while completely bonkers, is somehow accurate. (Need further proof of his space bass travels? Check out the first track on his SoundCloud page, a hip-hop-leaning cut for rapper Black Mic, called "Star Trek Shit.")
Born in Detroit and currently based in Asheville, NC, following multiple stints living across the US, Freddy Todd makes interstellar music that anyone in the cosmos can get down to—which is to say that his bass-forward style is universal and intergalactic at the same damn time. On the production front, his skills encompass a wide range of bass flavors, from heavy dubstep ("SQUANDERED," with Holly) and experimental bass ("The InspEYErator," with NOTE) to funk-laced house ("Tread Jello"). His impressive 2017 album Southfield continues his travels into the funky future we've yet to explore.
As a DJ and performer, he brings his raucous energy to the stage via his purely off-the-cuff sets, which more often than not are entirely composed of his own original music. He's known to perform with live gear, too, like Moog synths and keytars, and he'll often bust out some sick production tricks, like loop triggering. On occasion, a live drummer joins him to add a new dimension to the Freddy Todd live show. Much like his music, his sets are packed with unexpected twists and turns, which means you'll get a truly unique performance each and every time. Believe, Freddy Todd will make your ears pop at Bassrush Massive.
Follow Freddy Todd on Facebook | Twitter | SoundCloud
Bassrush Massive 2018 takes place Friday, July 20, and Saturday, July 21, at NOS Events Center in San Bernardino, CA. Tickets are on sale now. For more information, visit the official event page.
Follow Bassrush on Facebook | Twitter | Instagram | SoundCloud | Spotify
John Ochoa is the editor-at-large of Insomniac.com. You can find him living his best life Twitter.
---
Share
---
Tags
---
You might also like