'Night Owl Radio' 202 ft. Project:Z 2019 Mega-Mix
There's only one week standing between us and the glorious and gore-covered battleground that is Project:Z. As the Bassrush and Basscon crews gear up for some fun, light-hearted warfare, Pasquale rolls in with some heavy artillery in the form of a one-hour mega-mix.
Night Owl Radio is available via iTunes, so get to subscribing on your iOS devices.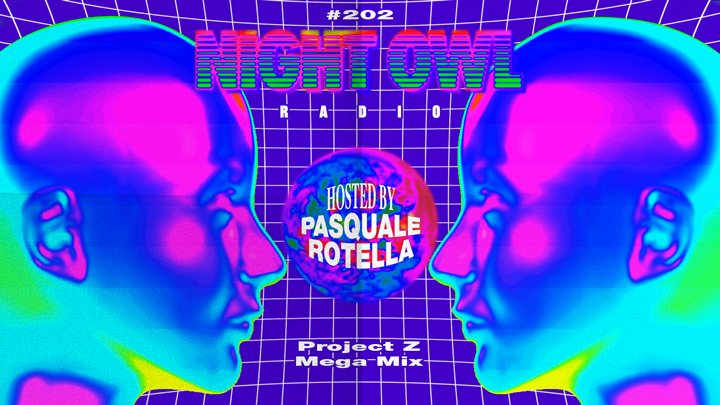 'Night Owl Radio' 202 Track List

Borgore & Benda "Camo Diamond Rollie"
FuntCase x Flakzz "Get Em"
Midnight Tyrannosaurus "Mutation"
Antiserum, Definitive & Virus Syndicate "Warning"
TNT "Teknogym 2k19"
Wasted Penguinz "FML"
Sephyx & TALON "Wild Love"
TNT "Odyssey"
Liquid Stranger & Dion Timmer "Spastic Elastic"
Mastadon "Death Pit"
INFEKT "Alien Technology"
Ruthless "Funky Beats"
Frontliner "Praise the Reverse Bass 1"
GEO "Bass Up"
Timmy Trumpet x Junkie Kid "Toro"
Gammer & Dougal "Blow This"
Soothslayer & Follow the Sun "Nova"
Culture Shock "Neighborhood"
Evol Intent & Des McMahon "THE SKIDS"
KAMI "THE OBSERVER"
k?d "Destroy the Universe"
Calyx & TeeBee "War Dub"
Riot Ten & Stoutty ft. Bok Nero "All the Smoke"
Gammer "THE DROP"
LEV3L & SweetTooth "Impending Doom"
Adventure Club & QUIX "Obvious"
Kutski & Dany BPM ft. Ceci "Discoland"
The Prophet & Dutch Movement "Fiyaaah!"
Michael Phase & Maxxus ft. Ca$h "All Night"
Dr Rude ft. Jesse Lyons "Out of Heaven"
Project: Z takes place Saturday, July 6, at the NOS Events Center in San Bernardino, CA. Tickets are on sale now. For more information, visit the official website.
Follow Project Z on Facebook | Twitter | Instagram
---
Share
---
Tags
---
You might also like