5 Essential Artists: January 2016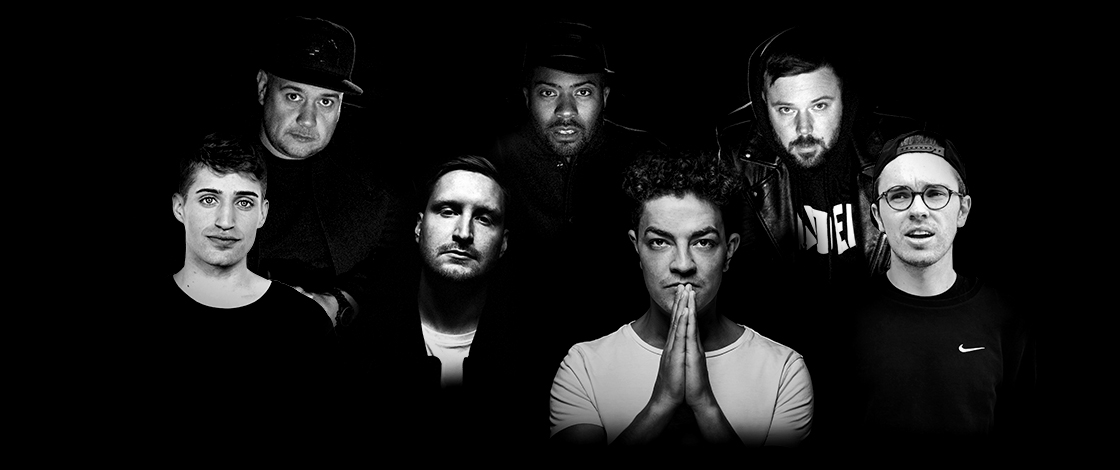 Every month, Insomniac spotlights five exciting artists across all the genres that comprise the electronic music realm—from the trenches of dubstep, the deep-bass bins of house, the unifying melodies of trance, and beyond. Dive into these musical geniuses, and continue your music discovery journey with the 5 Essential Artists series each and every month.
Keys N Krates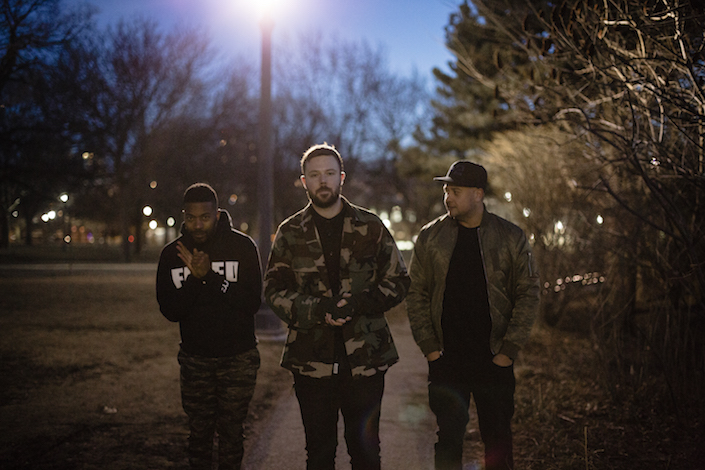 From: Toronto, Canada
For fans of: TNGHT, Flosstradamus, RL Grime
Releases on: Dim Mak
Why you should be listening: There was a moment in 2009 when it felt like everyone and their mom was a mashup artist. It was the height of the bedroom producer revolution, and 12-year-olds, 35-year-olds, and everyone in between downloaded Beatport top tunes to remix in hopes of Hype Machine glory. Keys N Krates started as a mere remix project, though the trio quickly rose to genre prominence. A deal with Dim Mak secured the spotlight, but it wouldn't have lasted long if they didn't evolve. Luckily, the dudes are true artists, and they've left that old distinction in the dust, quickly garnering loads more love for their feel-good, fast-paced, and wholly original tunes. Often labeled a trap outfit, Keys N Krates span a mix of genres much greater—sometimes a bit of footwork, sometimes some future house vibes, but always with a tinge of hip-hop flair. Plus, they deliver this music as a live set, truly composing and recreating every track into something exciting, living and new.
Take a spin: Case in point: "U Already Know," the first single from their upcoming EP Midnite Mass. It opens with old '90s rave aesthetics and a bit of drum & bass playfulness until deconstructing into a trap-house-style beat that's more about the drum kicks that aren't heard than the ones that are. The pitched-up vocal lightens the mood in contrast with the hard-hitting bass. It's kind of the perfect party jam. Blast it.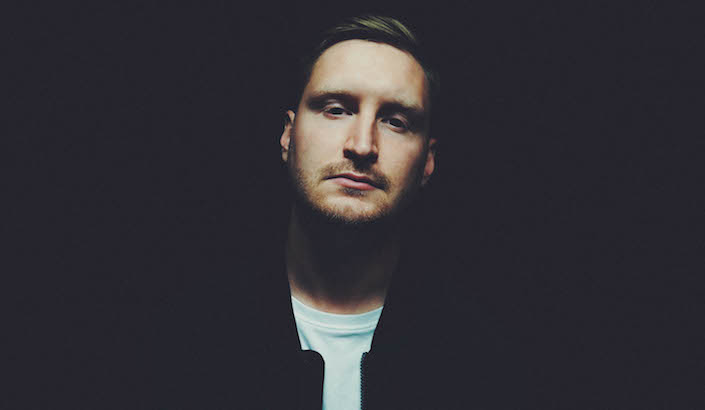 From: Kentucky
For fans of: Totally Enormous Extinct Dinosaurs, Hot Chip, Duke Dumont
Releases on: Toolroom, Super Music Group, Kitsuné and more
Why you should be listening: Soft-spoken, Kentuckian good fella Amtrac seems unassuming in person, but beneath that tall and quiet exterior lurks one of dance music's greatest chameleons. He can be a perfect live producer, as evidenced by his funky debut album, Came Along. He can be a beautiful disco house melody maker, as heard on tracks like "Those Days" and "Hold On." He can even get deep and dark and downright sinister, like in the video he codirected for "I'm All Yours." His multifaceted nature makes for some highly memorable DJ performances, because you never know what you're going to get. Definitely look out for him in your town on his upcoming tour kicking off this month.
Take a spin: For his next trick, Amtrac gets a little progressive with his house beats, although there's still plenty of kick and melody on the four-track EP, Lost in Motion, out January 29. Though he resides in Kentucky, he splits his time catching sunrays in the Miami streets. EP opener "Darkest Sound" features vocals from Miamians Kodiak Fur, also worth a listen. This tune will have you toe-tappin' and reminiscing about past loves before you know it.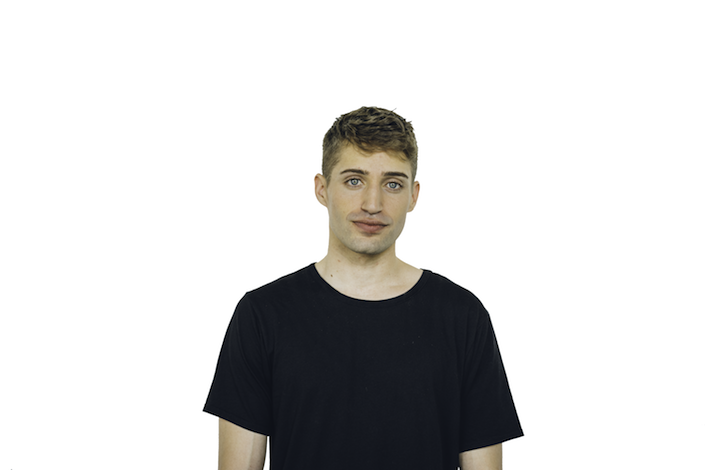 From: Atlanta, GA
For fans of: ƱZ, HXV, GTA
Releases on: Mad Decent, OWSLA, Firepower, and more
Why you should be listening: A lot of white dudes be makin' electro-tinged trap music, but this white dude was born and raised in Atlanta, so his schizophrenic-lean music is—in that sense—organic, authentic and homegrown. His is a face-melting, festival-size sound sometimes paired with a level of grime most often found in crunchy American dubstep. As an ATLian, Herobust's hooks are usually hyped-up odes to the female posterior in all its abundant glory, though his underlying beats can be slow and sludgy. His compositions are complex, varied, and wonderfully fresh in a world ridden with overblown trap stars. The genre is not dead, and Herobust is the champion keeping it 100.
Take a spin: I'm Aloud is the EP Herobust is set to release in January via Mad Decent, and in preparation, he's dropping a few tracks like breadcrumbs leading to the ratchetest candy house you've ever seen. "Bottle Swervice" is that feeling you get when you stumble to your "friends'" table a few too many times on a night out and insist to security that you're "totally fine, man." It's also the part-trap, part-hardstyle anthem you need to play right now.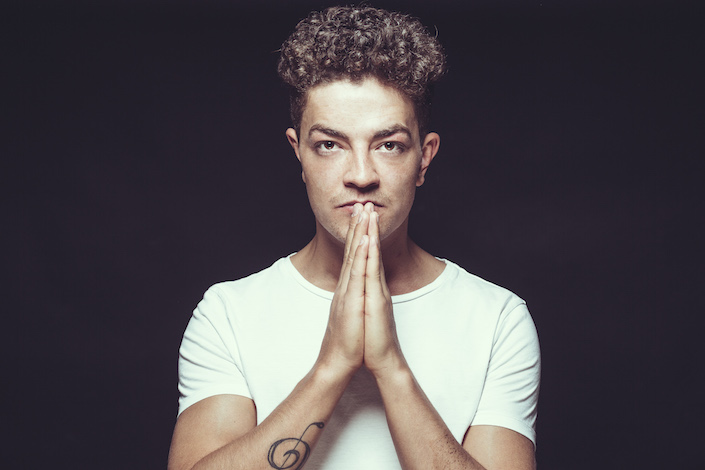 From: Leeds, England/Germany
For fans of: Claude VonStroke, Huxley, J.Phlip
Releases on: DIRTYBIRD, This Ain't Bristol, Perfect Driver, and more
Why you should be listening: DIRTYBIRD fans are some of the most rabid in the game, so the news that this Leeds-raised, German-based producer has been flying into the flock is sure to garner him some attention. He's not just some newcomer, though. He's been putting in work for a minute on his label, This Ain't Bristol, bringing a funk-driven, garage- and house-influenced sound to techno masses ready for a change. His is an easily accessible sound that filters underground aesthetics through a catchy filter not too far from pop-level likeability—not that this is Meghan Trainor material or anything like that. It's easy to see why the Claudefather tapped him: Kenny has more than potential on his side. Look out for "Buzzsaw," his totally killer collaboration with fellow funk house master Wongo, out January 29 on Perfect Driver, and catch him touring with DIRTYBIRD's Will Clarke in early 2016.
Take a spin: As soon as the strutting drums of "Flashin' Lights" catch their rhythm, the cheeky horns start toot-steppin', and you know you're dealing with a producer who likes to have fun. This is a dancefloor song for dancefloor freaks. Don't stare at the DJ. He's not going to do any tricks but the ones you can hear, and Kenny is the kind of guy who's made it his mission to make that point clear. Flashing lights of the venue be damned, this track right here is all about groove.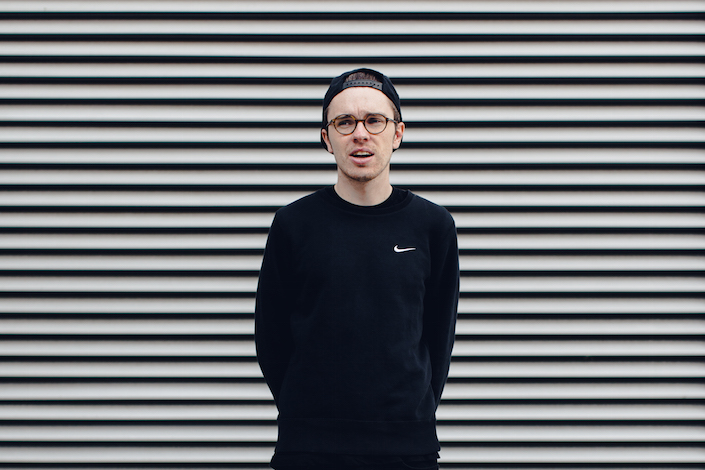 From: Merseyside/London, UK
For fans of: Buraka Som Sistema, Damian Lazarus, Brenmar
Releases on: Quadrants, Enchufada, Mad Decent, and more
Why you should be listening: Brazilian percussion, Chicago house vocals, UK garage basslines. These are a few of the worldly tricks in this British producer's endless bag of "Daaaaamn, did you just hear that?" His is a truly international sound, which may explain why he copped releases on Branko's label, Enchufada, and a residency on BBC Radio 1's Diplo and Friends radio show. He's got his own tastemaker label, Lobster Boy Records, and his own party series, Melé's Manor. Plus, he can often be found playing steamy warehouses and festival fields the world over. Still, his sound remains doggedly underground, constantly pushing the boundary of what's expected and what's allowed. It's an edgy style driven by monster beats, appealing to the most primal elements of dance around the globe.
Take a spin: Here we see Melé strip Leftfield's 1995 house jam to its bare minimum, refashioning it with punchy accents and a repetitive vocal snippet until the entire audience is hypnotized. This beat will have you pulling out dance moves you never knew you had. Put this on when you're ready to get weird and rowdy, or when you want to impress that person who never looks impressed at all.
---
You might also like