'Night Owl Radio' 345 ft. Snakehips and Avision
Upcoming Event
This week, Snakehips selects their Up All Night tracks & Avision delivers the exclusive Guest Mix.
Night Owl Radio is available via iTunes, so get to subscribing on your iOS devices.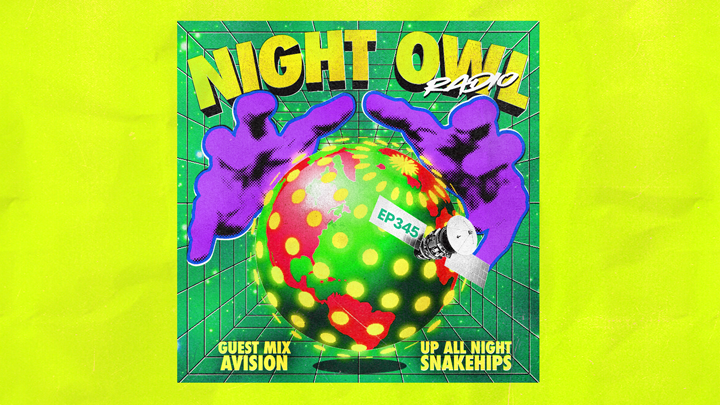 'Night Owl Radio' 345 Track List

Ciszak ft. Discodisiac "Sugar"
Crusy "Selecta"
Danitez & King Saiidi "Gang Activity"
Breakfast Dubz "Jungle Demon" (Heather Drivez Remix)
Jansons ft. Notelle "Stutter"
Felguk, JØRD ft. Y&M "Crank"
Dustycloud ft. Yury "All In"
JaySounds & Dave Winnel "Stimulate"
Francis Davila, Mr. Koolaid "Asi!"
Alan Fitzpatrick & Lawrence Hart "Warning Signs" (CamelPhat Remix)
Frey "Adagio for Strings"
Westend "Lollipop"
Bruno Furlan "Dancefloor"
Chris Lake "400"
CID "Carnaval de Paris"
Alan Fitzpatrick ft. Kele "W.A.I.S.T.D." (Genix Remix)
KhoMha "Lights Code"
Buddy Tigg "GROOVE & RAVE"
FISHER & Shermanology "It's a Killa"
Wax Motif, longstoryshort "On the Low"

Snakehips - Up All Night
Snakehips & Promnite "Couple Bandz"
Le Youth "R E A L" (Bixel Boys Remix)
DJ Seinfeld "Someday" (Salute Remix)

Avision Guest Mix
Avision's 'Party Started' EP is available via Factory 93 Records here.
Subscribe to the Insomniac Events YouTube channel now.
Follow Snakehips on Facebook | Twitter | Instagram | SoundCloud
Follow Avision on Facebook | Twitter | Instagram | SoundCloud
---
Share
---
Tags
---
You might also like