5 Must-See Acts at Escape: Psycho Circus 2018
Upcoming Event
We're all about rainbow-bright outfits and the principles of PLUR here at Insomniac, but sometimes we like to dip into the dark side of the dancefloor. If you're looking for a taste of the sinister, then look no further than Escape: Psycho Circus 2018, the largest Halloween dance music festival on the West Coast.
Escape: Psycho Circus 2018 tickets are on sale now.
Returning to SoCal Friday, October 26, and Saturday, October 27, at NOS Events Center in San Bernardino, CA, the eighth annual Escape: Psycho Circus is your ultimate Halloween experience. More than a music festival, it's like a moving, breathing experience that melds the sheer thrill of a horror film with the best in electronic music. On top of all that is the wicked Psycho Circus itself, an immersive area crawling with freaky contortionists, fortunetellers, burlesque shows, and all sorts of ill shit.
We're spreading this year's stacked lineup across four otherworldly stages, each hosted by one of Insomniac's marquee brands: future-forward beats from Audiotistic, hard dance intensity from Basscon, headbanging bass from Bassrush Massive, and the sounds of the underground from Factory 93.
Today, we're diving headfirst into the diverse sounds awaiting you this Halloween season. Get to know the five must-see acts at Escape: Psycho Circus 2018.
Tchami X Malaa [No Redemption]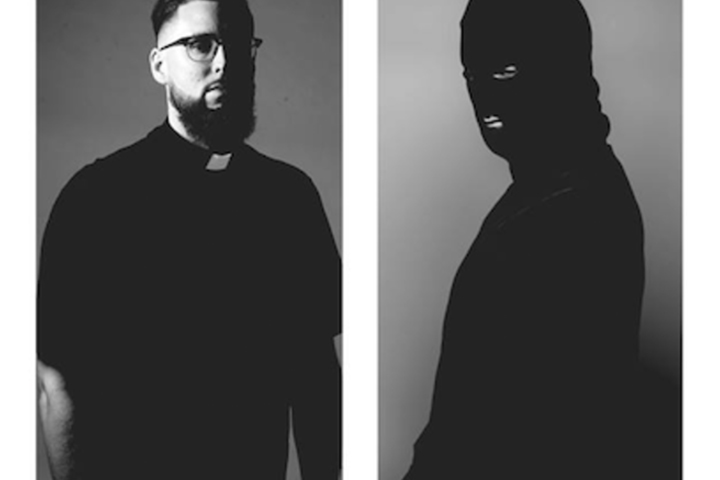 This powerhouse duo was the talk of the town in 2017, when producers Tchami and Malaa joined forces for a highly anticipated North American tour. Their No Redemption trek, which initially kicked off last November, gave fans an early glimpse of their onstage clout together. The jaunt eventually led to the explosive No Redemption EP, a collaborative project that brings the energy and fervor of their live show straight to your earholes. Released this past April on Tchami's Confession imprint, No Redemption captures their individual styles—Tchami's future-house futurism and Malaa's house swagger—and combines them into a unique blend of bass bounce and house attitude.
The dudes are handling individual projects at the moment, with Tchami kicking off his CONFESSION Tour this fall and Malaa releasing his menacing "Bling Bling" and its accompanying remix EP, in addition to his fall Illegal Tour. For now, enjoy this rare team-up at Escape: Psycho Circus.
Follow Tchami on Facebook | Twitter | SoundCloud
Follow Malaa on Facebook | Twitter | SoundCloud
Snakehips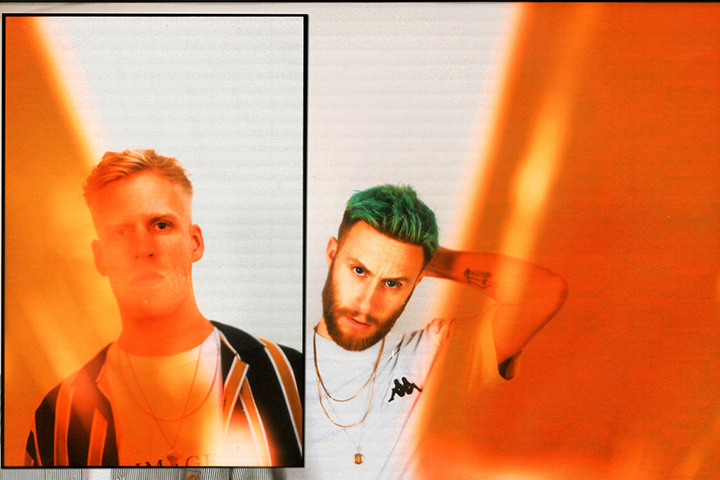 With one foot in the electronic world and the other in R&B, London duo Snakehips are riding a burning sound that has the entire world swooning: old-school R&B and golden-era hip-hop updated for the Tinder age—or as cofounder James Carter perfectly stated in the duo's official bio, "We borrow from the past to make music for the future." Their contemporary take on throwback styles creates a sensual, soulful sound that works as well on the dancefloor as it does in the bedroom. They continue the sultry streak on their latest release, the Stay Home Tapes EP, which sees them teaming up with R&B artists Jeremih, Aminé, Jay Prince, and others for a sexy romp between the sheets.
Follow Snakehips on Facebook | Twitter | SoundCloud
Moody Good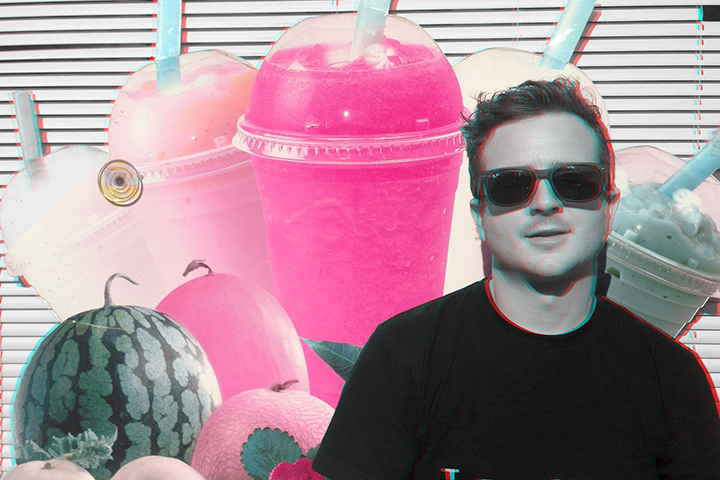 Moody Good is one of the many creative outlets for UK artist Eddie Jefferys, who splits his time as a producer, solo artist, and sound designer. The latter job title is not one to pass over: Jefferys worked alongside Skrillex on sound design duties on the blockbuster film Transformers: Age of Extinction, which totally explains the movie's robot-dinosaur noises. Jefferys extends that same approach to intricate sound design on his Moody Good originals, which traverse bassy goodness (like his head-knocking remix of Noisia's "Get Deaded"), artful electronic ("Satoshi Nakamoto"), and bass futurism (as heard on his remix of Slum Village's "Fall in Love").
While he's probably best known for the epic collab "Burial"—alongside Skrillex, Yogi, TrollPhace, and Pusha T—Moody Good holds his own as a solo artist, unafraid to try new sounds across his projects. His 2015 This Is the Investigation EP is experimental AF, while his 2014 self-titled debut album, which won Best Album at the 2014 Bass Music Awards, is weird and wobbly. Expect all shades of bass during his Escape set.
Follow Moody Good on Facebook | Twitter | SoundCloud
Zatox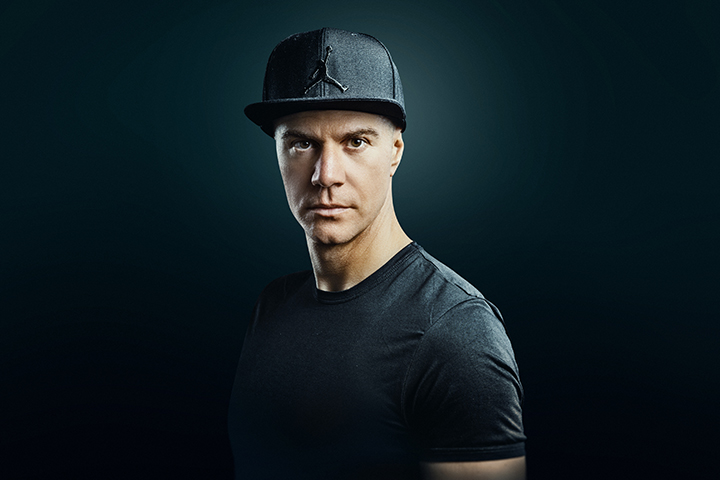 Born Gerardo Roschini in Rome, Italy, Zatox has remained at the forefront of hardstyle since the late aughts. He's credited as the inventor of "raw" hardstyle (a darker style of the sound, influenced by Dutch hardcore and older types of hardstyle) and has released a number of official anthems for international hardstyle festivals. He has ranked on DJ Mag's venerable Top 100 DJs poll multiple times, a rare feat for a hardstyle artist, only solidifying his global appeal. He's also doing his part to help spread the gospel of hardstyle to the world via Unite Records, which he originally launched in 2013 and recently revived this past June.
Zatox's 2014 album New World Order was one of the breakout hardstyle releases of that year, while his 2017 follow-up album, Oxygen, saw him broadening his musical palette with remixes of Armin van Buuren & W&W and Krewella & Diskord. Today, Zatox is dubbed "the future of the hard sound."
Follow Zatox on Facebook | Twitter | SoundCloud
Franky Rizardo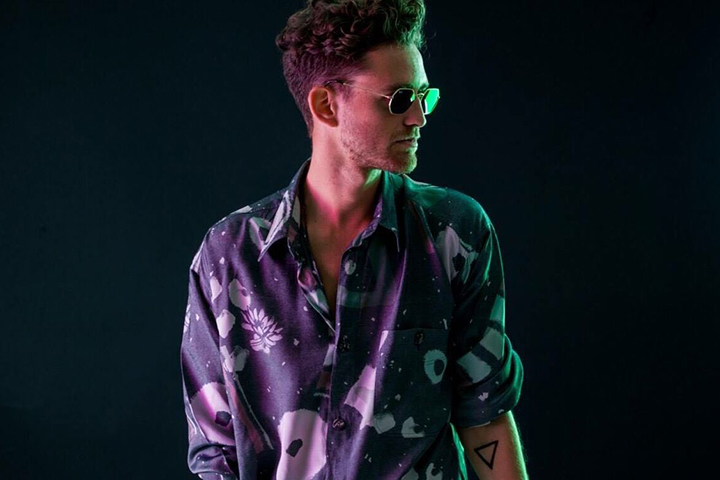 Just about a year ago, Franky Rizardo wowed us with his rolling tech heater "Take Off," which we immediately crowned a Track of the Day. We've been following him ever since. As one of the newest and hottest acts out of the Netherlands, Rizardo is making a name for himself as an artist and businessman. His releases on top labels like Defected, Rejected, and Circus Recordings, among others, have helped him soundtrack his own FLOW event concept and brand, his buzzing LTF Records, and his tastemaker Flow Radio Show.
Rizardo's sound, which teeters between house and tech house territory, is deep enough for the heads ("Deep Space") and bouncy like a summer day in Ibiza ("Revoke"). The same goes for his DJ style, where you can hear him explore house, deep house, and tech house of all flavors. While you're at Escape, keep an ear out for his new track "Cinko," which drops on Stereo at the end of this month as part of the label's Algarve album compilation.
Follow Franky Rizardo on Facebook | Twitter | SoundCloud
Escape: Psycho Circus 2018 takes place Friday, October 26, and Saturday, October 27, at the NOS Events Center in San Bernardino, CA. Tickets are on sale now. For more information, visit the official website.
Follow Escape: Psycho Circus on Facebook | Twitter | Instagram
---
Share
---
Tags
---
You might also like