'Night Owl Radio' 270 ft. Riot Ten and Slushii
This week Riot Ten selects his Up All Night tracks and our Guest Mixer is Slushii.
Night Owl Radio is available via iTunes, so get to subscribing on your iOS devices.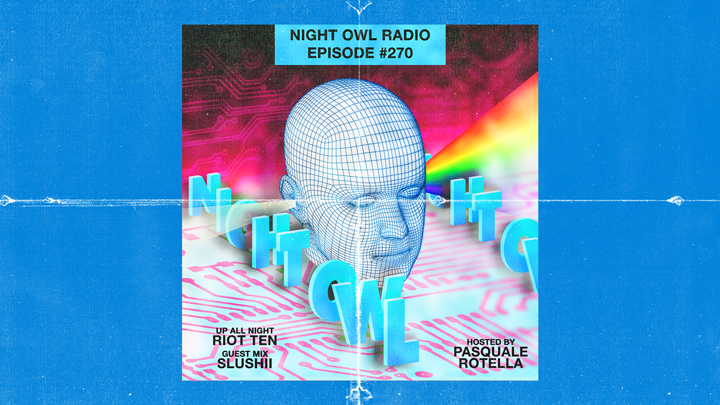 'Night Owl Radio' 270

Bicep "Apricots"
Bruno Furlan "Big Bad Girl"
Chris Lake & Armand Van Helden "The Answer"
Next Level "I Like This House"
Murci "Long Nights"
LA Riots "Levitate"
Bonobo & Totally Enormous Extinct Dinosaurs "Heartbreak"
DVRKO x Sarah De Warren "Somewhere in LA" (Golf Clap Remix)
YAX.X "Work It"
MK ft. Carla Monroe "2AM" (Martin Ikin Remix)
Coeo "Bliss"
Deeper Purpose "Elevate"
Matroda "Rescue Me"
Trace "Morning Coffee"
Will Clarke & MK "My Church"
Martin Badder "Shining Bright"
Cloonee "Let's Rave"
Cassian "Open Up" (Durante Remix)
Ejeca ft. Kele "Won't Give Up"

Riot Ten - Up All Night
Voltra "Optronic"
Riot Ten ft. Rico Act "Rail Breaker"
Riot Ten & Cesqeaux "Bang Bang"

Slushii Guest Mix



Subscribe to the Insomniac Events YouTube channel now.
Follow Riot Ten on Facebook | Twitter | SoundCloud
Follow Slushii on Facebook | Twitter | SoundCloud
---
Share
---
Tags
---
You might also like