'Night Owl Radio' 155 ft. ilan Bluestone and Markus Schulz
We got a birthday boy in the building! This week, Pasquale celebrates another revolution around the sun by blowing out his candles and unwrapping gifts in the form of his top bits from the past week. The first half of the show sees him slicing through those selections like cake—the icing being a sneak peek at Kyle Watson's "Sides," one of the featured cuts on the South African producer's debut full-length, Into the Morning. In addition to bringing his own picks to the party, two artists from the Dreamstate SF lineup join him for the festivities.
As one of Anjunabeats' most prized producers, ilan Bluestone has given the world back to so many trance lovers from all over the map. Earlier in the year, the UK producer proved his worth via a soul-searching debut LP, Scars. For his Up All Night picks, Bluestone takes us through three of the album's finer moments, and we're willing to wager those tracks will go down just as sweet during his set in the Bay Area.
Markus Schulz is a man of many moods and persuasions. He's been a steady force in the scene for almost as long as trance has been around, which has earned him undying adoration from the diehard Dreamstaters. Even though his originals are always at the top of the totem pole, it's his cunning mixing skills that always make his performances impossible to avoid. Schulz gives us a sample of where he will take us with a 30-minute guest mix made up of the most heart-wrenching records.
Night Owl Radio is available via iTunes, so get to subscribing on your iOS devices.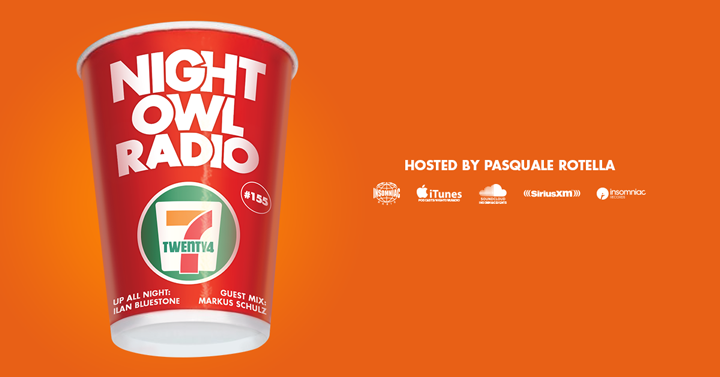 'Night Owl Radio' 155 Mix Track List:

FeelGood "House"
Leandro Da Silva, JAG "Work That Catwalk"
Oomloud "Pyramids"
Jude & Frank "La Vereda" (Leandro Da Silva Remix)
Shiba San "Moskito"
Treasure Fingers "Bugout"
Harry Romero "Jack Yo Body"
Dom Dolla "Take It"
Reebs x SLVR "Keep Rockin"
AU-1 "Oh Yo Bah"
Matroda & Dillon Nathaniel "No Doubt"

ilan Bluestone – Up All Night
ilan Bluestone ft. Giuseppe De Luca "Cosmic Feeling"
ilan Bluestone & Maor Levi ft. EL Waves "Will We Remain"
ilan Bluestone "Blue Angel"

Kyle Watson "Sides" [Night Owl Radio World Premiere]
Tony Hughes & Mylz "Give Her the D"
Eyes Everywhere "Ten Inch Press"
ALPHANO "Epidemia"

Markus Schulz Guest Mix

Q Project "Champion Sound" (Alliance Remix)
Dreamstate San Francisco 2018 takes place Friday, August 17, and Saturday, August 18, at Bill Graham Civic Auditorium in San Francisco, CA. Tickets are on sale now. For more information, visit the official website.
Follow Dreamstate on Facebook | Twitter | Instagram
---
Share
---
Tags
---
You might also like