'Wide Awake Stories' #007 ft. Ilan Bluestone, Fallen, SeaGypsy Couture, and More
For your ears only, Episode 007 comes hot on the heels of Beyond Wonderland SoCal 2017, where the Wide Awake Team met up with Headliners and DIY fashion mavens SeaGypsy Couture. We get the story beyond one Headliner's unique piece of kandi—made special for her by her dad—and spend some time with Insomniac's own Derek Finner, the man behind our Site Ops team and the DJ monikers Fallen and Hush. And last but certainly not least, trance royalty ilan Bluestone takes us on a trip through his forthcoming artist full-length, including the brand-new anthem "Frozen Ground," featuring Giuseppe De Luca on vocals.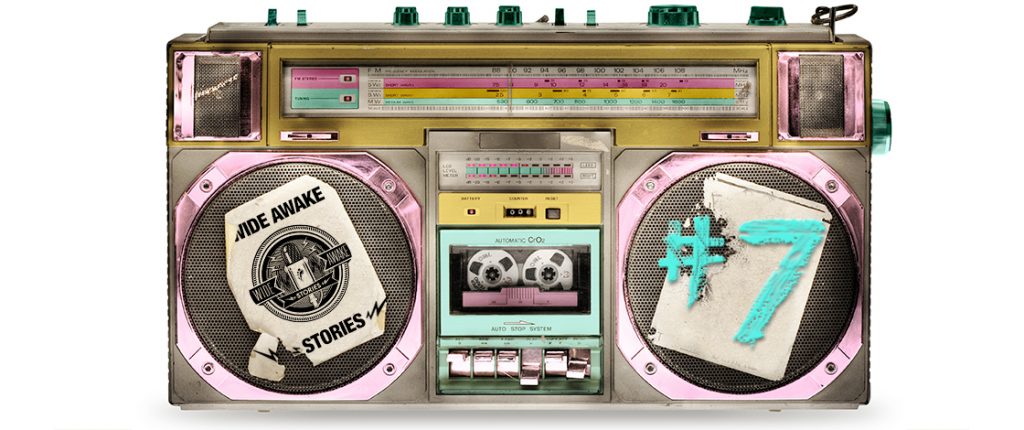 Got a story you want to share? Hit us up at @Insomniacdotcom on Facebook and Twitter using #WideAwakeStories, or email us at editorial@insomniac.com. You can even leave a message on our Wide Awake Hotline: (310) 818-9406. We want to hear from you!
About Wide Awake Stories
Wide Awake Stories is a monthly radio show hosted by Insomniac's editorial team. We shine a spotlight on the fans, the artists, the DJs, and all the vibrant and creative people who make this culture so unique.
---
Share
---
Tags
---
You might also like