ilan Bluestone Shows His 'Scars' on Euphoric EDC Las Vegas 2018 Mix
Powerhouse trance titan ilan Bluestone released his debut album Scars a little over a week ago. It's the culmination of a decade-long journey for the UK producer, which has seen him rise to headliner status within his beloved trance scene, with the lion's share of his music during that time released on Above & Beyond's unstoppable Anjunabeats label. It's fitting, then, that he'll count among the headliners later this month when the quantumVALLEY stage returns to EDC Las Vegas, curated again by the Dreamstate team.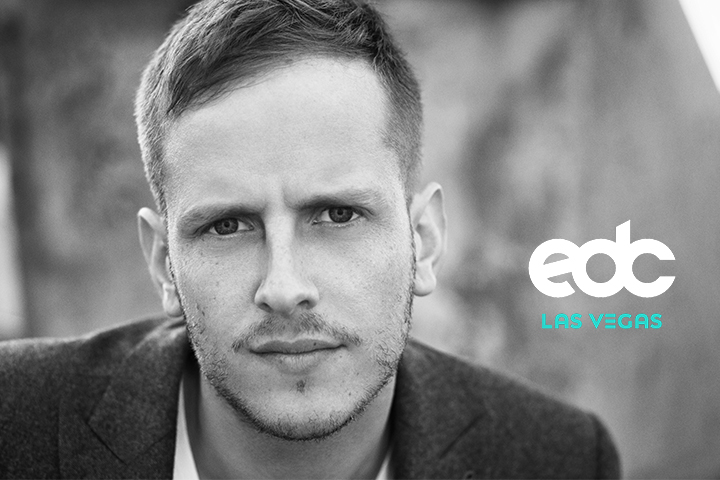 As you'd expect, there are happy energies in plentiful supply in camp Bluestone right now.
"Vibes are great—not gonna lie," Bluestone told Insomniac just a few days after the release of Scars. "I feel very relieved, very ecstatic, very excited… It's mixed emotions, really. I'm not sure how I really feel, exactly; I'm just over the moon that my album is out now!"
So far with Scars, he's received the exact kind of response from the trance faithful that he was hoping for.
"Social media has been absolutely exploding, and I'm just lost for words for the crazy support I've been getting."
The fact that the fan response to Scars has been so positive isn't too surprising. The album is a crowd-pleaser in more than one sense, in terms of capturing the duality of the Bluestone musical identity.
First, there's the driven, high-energy trance grooves that have characterized his sound from the early days—present in his earliest Anjunabeats monsters like "Sinai" and "Spheres," which saw him crafting a powering peak-time sound all his own. Second, there's the singer-songwriter side of things that he's gradually perfected in the five years since, which has truly come to fruition on Scars.
"I try to get as much energy into my club tracks as I can," says Bluestone. "At the same time, I'm also always trying to make sure I'm focusing on the melodies and harmonies, too—whether that's a vocal or a top-line riff in an instrumental. Other tracks might need a different, softer approach."
Considering he's a leading artist on the record label belonging to Above & Beyond—who have arguably mastered the art of fusing trance euphoria with heartfelt sing-alongs better than any other act—it's hardly surprising that Bluestone steered things in this direction. He's even struck up a relationship with a vocal muse: British singer-songwriter Giuseppe De Luca, who appeared on his very first solo vocal record several years ago, and features on no fewer than five different tracks on the album. You could even say Giuseppe has become Bluestone's very own Richard Bedford or Zoë Johnston, if you will.
For this particular longtime trance fan, it's the grittier side of ilan Bluestone that was responsible for placing him on my radar. My personal interest was piqued way back in 2011 by his collaboration with Maor Levi, "On Our Own"—a non-single track that made a sneaky appearance on Anjunbeats Vol. 9, to devastating effect. A frenetic, bassline-driven thumper that exploded into a cacophony of carefully crafted white noise, "On Our Own" represented a brand-new sound for trance at the time.
"Yes, I have great memories of this track," he says. "I had Maor staying at my house for three months, and we shared the same room, so we were feeding off each other's music. It was an incredible time, and I learnt a lot from Maor. We were able to create our own unique sound, and our relationship became even closer as a result."
Bluestone had been cutting his teeth for several years before that already, with a handful of releases on smaller labels—though he attributes this collaboration as the point where he really crystalized his sound.
"I found that after that collaboration, I truly realized I had somewhat of a unique sound and a fresh approach—though I wanted to develop it even more, of course. That track was a gateway for me to experiment with my approach, and my sound design skills definitely improved as a result of that."
Fittingly, the Levi-Bluestone musical partnership lives on and has again made an appearance on Scars in the form of "Everybody," one of the album's melodic highlights, and also a sign of things to come.
"We've got some new tunes together in the pipeline. Maor is a huge inspiration to me and always will be."
Naturally, the other big inspiration for ilan has been his Anjunabeats bosses, Above & Beyond themselves. After all, it never hurts to learn from the scene's elite leaders—not to mention, being given the chance to DJ at so many massive shows alongside them on official support duties.
"I've played some huge venues that have blown my mind. Madison Square Garden for ABGT100, I'll never forget. The Ziggo Dome, Red Rocks, Wembley Arena… It's still all a little bit surreal; I feel like I'm in a dream world at times," he says. "Above & Beyond have been extremely supportive in every way, and Anjunabeats has been a great home. I feel looked-after and accepted, which is very important for an artist. I have always been able to ask questions and receive guidance on my writing and productions, and this was true even from the very first release on the label. When I started out, I never imagined the journey would have been like this, and I look forward to growing with the label even more."
What's next for ilan Bluestone? None other than EDC Las Vegas, of course.
"EDC is the first stop on the next leg of my Scars album tour, so my Dreamstate EDC mix is packed with a lot of my own new tracks. I'll see you very soon, EDC. I'm very excited to come back!"
ilan Bluestone plays quantumVALLEY at EDC Las Vegas, which takes place Friday, May 18, through Sunday, May 20, at Las Vegas Motor Speedway. A limited number of VIP passes, shuttle passes, and Camp EDC RV spots remain for EDC Las Vegas 2018. Grab your passes now!
ilan Bluestone's EDC Las Vegas 2018 Mix Track List:

ilan Bluestone ft. Giuseppe De Luca "Let Me Know"
ilan Bluestone and Sunny Lax "43+86=129"
Gabriel & Dresden ft. Sub Teal "Only Road" (Cosmic Gate Remix)
ilan Bluestone "Noa"
ilan Bluestone ft. Giuseppe De Luca "I Believe"
ilan Bluestone & Koven "Another Lover"
ilan Bluestone ft. Giuseppe De Luca "Frozen Ground"
Follow ilan Bluestone on Facebook | Twitter | SoundCloud
FollowDreamstate on Facebook | Twitter | Instagram
Follow EDC Las Vegas on Facebook | Twitter | Instagram

---
Share
---
Tags
---
You might also like