Metronome #040: Taiki Nulight
Insommiac's Metronome series features mixes from some of today's fastest-rising electronic stars, as well as championed legends. It takes listeners deep across a wide range of genres, movements, cultures, producers, artists and sounds that make up the diverse world of electronic music.
Sidestepping genre constraints is a strength Erka Chinbayer has exhibited to a great extent as Taiki Nulight. The UK kid has become somewhat of the pride and joy for bass house, in which he continually shines a light on the genre while testing its limits through eager experimentation.
It's the intricacies of his output that have earned him a safe spot in the dance music space, teeming with engaging programming to have heads engrossed for an eternity. He keeps the low-end on a short leash, using the bottom frequencies to the greatest effect to land releases on Get Twisted and Black Butter. In a totally unexpected move, he has turned to Dim Mak to issue his a full-fledged five-tracker, Into Darkness. Taiki Nulight is an airtight package with a sound that will never spoil.
In this edition of Metronome, Chinbayer rinses a fat chunk of his own work to give your speakers the workout they deserve.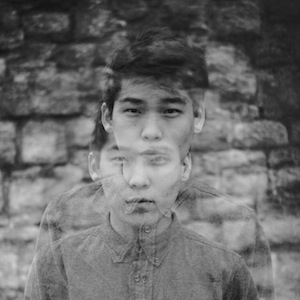 Your EP on Dim Mak is stacked, and it really highlights your willingness to experiment. In your ears, what's the biggest risk you took on this release?
I guess moving into a deeper sound was a risk, seeing as most of my productions prior had more energy. I didn't really know what feedback I would get, but so far so good!
What's been the most surprising feedback you've received on the EP thus far, and who was it from?
I was really surprised to hear that Steve Aoki wanted them for Dim Mak—only because the music they put out is really different from mine—but real happy they found their place there, since I've followed the label since I started listening to dance music.
How did the signing play out? Did you produce the five tracks first before you started to shop around for a label, or was it a package you created specifically for Steve's label?
I produced the five in a row within about a month, back in November, not expecting for any of them to get signed.
Bass house is really starting to catch fire in the States. Are you concerned the genre might fall stagnant somewhere down the line, in the same way we saw with dubstep?
I really hope not! I guess it will be harder, as "house" music has so many subgenres that I'm sure new subgenres of bass house or house will be coming round all the time.
You've mentioned it was the "field raves" in the rural area of your hometown that led to the inception of your music career. Do you recall a specific moment where your calling became overtly clear?
The first time I played one of my own tracks to the field rave and getting good reactions to it!
Do you still attend or perform at those local parties?
Sadly, they finished a few years ago.
What's the biggest mistake you had to make to be where you are now?
I actually didn't mean to upload my "Jack" remix for free, but it got such an amazing reaction, so I guess it was a win-win.
Let's dive into your mix. There's a fair amount of your own work here. Do you ever think you might reach a point where you play 100 percent your own material?
Probably not. I'd love to play 70 percent my own material, including collabs, but I enjoy listening to other people's music way more than mine.
What's one thing we should always expect from you?
Much, much, much more music. Faster work rate, and many more previews on my Instagram 😉
Track List:

Taiki Nulight "Lost" (VIP)
Taiki Nulight "Z.A.N.Y"
Breach "Jack" (Taiki Nulight Remix)
Cause & Affect "Another Time" (Taiki Nulight Remix)
Golden Features "No One"
Stanton Warriors x Cause & Affect "Bounce"
My Nu Leng x Fineart "Set it"
Jaded "She likes it"
Doctor Jeep "Angel"
Chris Lorenzo x Marc Spencer "Climate Change"
Taiki Nulight "Storm"
Cause & Affect "Spider"
Chris Lorenzo "Kneadin'" (Refix)
Shift K3Y x Born Dirty "Misbehave"
Jack Beats "Beatbox" (Taiki Nulight VIP)
Chris Lorenzo "Rude Boy" (Refix)
Randomer "Freak" Dub"
Inkline "Come Again"
Taiki Nulight "Steppa"
AC Slater x Chris Lorenzo "Flaccid"
Cause & Affect "Forrest"
Taiki Nulight "Yakitori"
Distro "Never Forget"
Taiki Nulight "Into Darkness"
Taiki Nulight x My Nu Leng "BS3"
Keys n Krates "She's So High" (Taiki Nulight Remix)
Taiki Nulight x Low Steppa "Nu Jam"
Taiki Nulight "Twisted"
Cause & Affect "The Herd"
Huxley "Belly Wedge"
Taiki Nulight x Inkline "Fiyah"
Chris Lorenzo x Marc Spence "U See Me"
Stanton Warriors "One" (Taiki Nulight Remix)
Follow Taiki Nulight on Facebook | Twitter | SoundCloud
---
Share
---
Tags
---
You might also like