Insomniac's Metronome series features mixes from some of today's fastest-rising electronic stars, as well as championed legends. It takes listeners deep across a wide range of genres, movements, cultures, producers, artists and sounds that make up the diverse world of electronic music.
SIAN spent the first part of his career DJing and releasing records for some of the largest techno labels in the world, and while it was an honor for him to release on legendary labels like Bedrock and Aus, he couldn't shake the feeling that his music just didn't belong. As such, he struck out on his own and created Octopus Recordings. His experimental approach to producing bass-driven techno bombs has resulted in a sound completely unique in dance music and has helped establish Octopus as one of the premier techno labels in the world.
SIAN's recently released Spectrum EP is an exploration in heavy bass, broken rhythms, and otherworldly synths that gives listeners a taste of the Octopus sound. Likewise, his Metronome mix rides on the darker edges of the techno realm.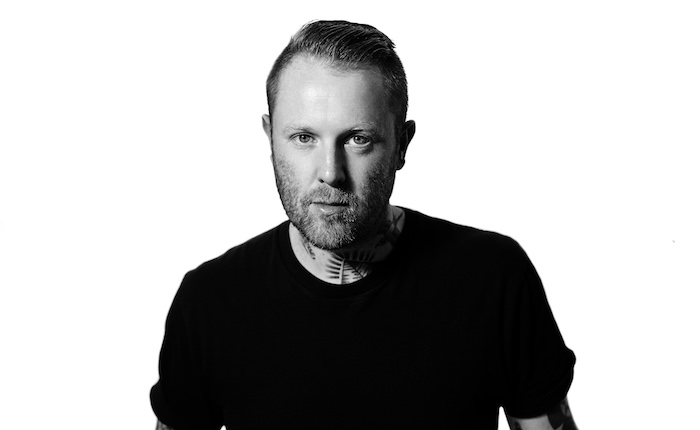 In your bio, you list the social impact of the rave generation as one of your interests. What do you think will be the rave generation's lasting legacy on the world?
It seems to bring a lot of very diverse groups of peeps together. I feel like any religion, race, sexual orientation, political belief, etc., gets left off the dancefloor, and people tend to see eye-to-eye due to a common interest. There are not many other activities that can peacefully do that! It's perfect, given the collective and inclusive nature of dance music.
Back in 2012, you mentioned in an interview that you thought the US was on the verge of an explosion similar to that of Europe in the '90s. You can speak with perspective, since you were actually there. Living in the States now, what are you seeing here?
In the US, I'm seeing a lot of younger kids who were brought into the scene by EDM, now looking deeper and finding techno and other genres. I guess the bigger EDM stuff is a gateway into electronic music in general, as people's tastes develop; they inevitably dig further. The same thing happened in Europe. We had a huge chart explosion of commercial dance music; then the genres got more specific, and the crowds grew correspondingly for underground or more specific styles. The difference is that in the States, you have so much bigger potential, since there are so many more people involved.
On that subject, you've talked about how healthy the US scene is. What do you think about the overall health of the European scene?
One of the reasons I wanted to move to the States, apart from the lifestyle being way nicer, was to try hard to smash it here with this sound. I feel like there is way more potential and a great subculture history [here]. I genuinely feel Europe has hit a dip due to overindulged crowds and busted economies. The reality is, real estate in London is worth more than club culture to many people, and that has led to a shortsighted view: quick gains, but the loss of some really valuable music culture revenue in the future. I was touring for a solid four years in Europe, and I will always be grateful for clubs like fabric for booking me over the years, but I really prefer to base myself in L.A. and push things here.
What do you think is the tie that binds all of the Octopus releases? Does the label have a specific sound?
Absolutely. My whole vibe since day one was to just release music I love and would play. That tends to be the slower, darker, sexier, creepier stuff—loads of emphasis on the bass and edgy production. It's now a unique and definite sound people associate with my sets, and Octopus in general.
Has the label moved beyond what you expected of it in the beginning?
Completely. I never thought I would get to tour all over the world—including strange places like India, Africa, China or Japan—due to producing and releasing a very niche type of music from my bedroom. It never ceases to amaze me how I could go to these places, and people would know about my tracks and the label. Also, the opportunity to find and nurture some crazy-talented folks has been an education, too.
The label is nearing its 100th release, plus you have some interesting crossover with the world of skateboarding. Can you tell us a little bit more about that?
We are doing some really interesting collabs for this. We teamed up with a buddy of ours—Aaron "Jaws" Homoki, one of the biggest contemporary skater legends. We are both signing 10 limited-edition Octopus skateboard decks. We wanted to do something really memorable for our 100th release. We grabbed a bunch of our favorite artists and compiled a mind-bending selection of music for it. We are also doing some crazy, random popups and sick, limited T-shirt collabs, too!
Follow SIAN on Facebook | Twitter | SoundCloud
Follow Octopus Recordings on Facebook | SoundCloud
---
Share
---
Tags
---
You might also like