Metronome #125: Sage Armstrong
Upcoming Event
Insomniac's Metronome series features mixes from some of today's fastest-rising electronic stars, as well as championed legends. It takes listeners deep across a wide range of genres, movements, cultures, producers, artists and sounds that make up the diverse world of electronic music.
Right now, Sage Armstrong is doing what most working DJs do best before the weekend. The North Hollywood resident, 26, is chilling at his crib, wrapping up some new tunes in his bedroom studio and prepping playlists for his upcoming summer gigs.
A few years back, the Orlando, Florida, native made waves with signature underground tracks like the 2015 debut single "What's Yo Tempetcha?" and "Ass Out" on the Bay Area's own Dirtybird label. Now, like many artists, he's made a new home for himself in the City of Angels—a place that inspires his creative output every day.
"The sky, the palm trees, and just day-to-day life experience in a big city like L.A. gives me things to talk about in my lyrics," he tells Insomniac.
Stream his exclusive, party-starting Metronome mix below, including standout selections from Chris Lorenzo, Sven Lochenhoer, and Ballast—and read on to find out more about this emerging US talent before he swings into Nocturnal Wonderland in September.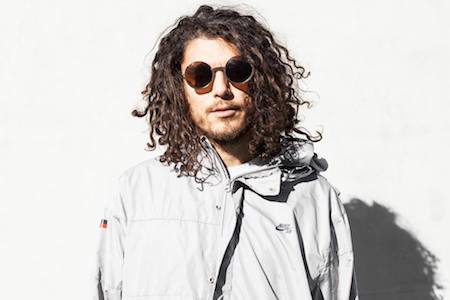 What the inspiration behind your exclusive mix?
It's just a bunch of tunes that I'm feeling at the moment.
What can fans expect from your upcoming set at Nocturnal Wonderland?
It'll be a bunch of new originals/remixes, some live performance, and also performing back-to-back with my bro BOT (first-ever official b2b).
Where's your favorite place to hang out in L.A.?
Honestly, I love going to the beach in Malibu.
Top track of 2017 so far?
It's so hard to answer that, but a solid fav would definitely be Chris Lorenzo's remix of Justin Martin & Will Clarke's "Back to the Jungle."
Who's an up-and-coming producer to look out for?
So many gods! Really digging Josh Brown's stuff at the moment.
What's your favorite part of playing Insomniac events?
Performing. The stages are set up so cool, with great sound. I also love meeting the fans.
Who are you most looking forward to seeing at the show?
Redlight, Trippy Turtle, Ookay (Live), and Will Clarke.
What's next for you?
A lot of new music on the way. Piecing together my first album as well.
Track List:

Sven Lochenhoer "On and On"
Lenny Kiser "Mmm Hungry"
Kendrick Lamar "Damn" (Wood Holly Remix)
Sage Armstrong & BOT "Amber Alert"
Gina Turner x Tony Quatro x Yo Majesty "Club Action"
Sage Armstrong & BOT "Stopping Traffic"
Dr. Jeep & Obey City "Dem Hoes" (Ballast Remix)
Linden Jay ft. Shola Ama "Lose Again" [Born Dirty Remix]
Justin Martin & Will Clarke "Back to the Jungle" (Chris Lorenzo Remix)
Sven Lochenhoer "Big Poppin"
Drake "Both" (Sage Armstrong Remix)
Follow Sage Armstrong on Facebook | Twitter | SoundCloud
---
Share
---
Tags
---
You might also like