Insomniac's Metronome series features mixes from some of today's fastest-rising electronic stars, as well as championed legends. It takes listeners deep across a wide range of genres, movements, cultures, producers, artists and sounds that make up the diverse world of electronic music.
A new wave of producers is reigniting a fire under the widespread umbrella of bass subgenres. And just as when any sound resurgence takes place, new leaders must rise. Enter Lookas, a bass producer unafraid to step into the spotlight and challenge the throne.
As a self-taught producer blossoming under the shadows of the major music festivals and conferences in his native Miami, Lookas was constantly surrounded by electronic music culture throughout his youth and early adulthood. He took the plunge from outlying spectator to full-fledged artist, and his commitment paid off immediately. With a handful of official remixes and originals under his belt, he soon found success and accolades, even placing in the top 10 in the Next Big Sound chart via Billboard.com.
These days, Lookas is expanding his sonic reach and experimenting with different moods and genres in his originals and collaborations. His double-team remix with SMLE of "Heavy As a Heartbreak" from Just a Gent rinses of trappy bliss, while simultaneously experimenting with future bass influences, metal guitar riffs and dubstep sliminess. "Game Over," with Crankdat, is a rush of festival trap intensity heavy enough to overload your physical mainframe. Elsewhere, "Voyager" and "Apollo" perfectly encapsulate the sound of bass in outer space. Lookas has an admitted interest in the cosmos, rooted in his curiosity of the worlds outside our immediate realities. He applies that mentality to his musical approach, where sound experimentation beyond his comfort zone begets creativity.
Anyone who's ever survived the bass blitz of a Lookas show knows they risk permanent hearing damage at each and every gig. Never fear: The reward surpasses the risk by far. The same goes for his Metronome mix, which sees the bass up-and-comer unfurl a tidal wave of trapped-out bass bombs and dubstep grenades mixed with future bass goodness and throwback hip-hop from high school memories. Enter at your own risk.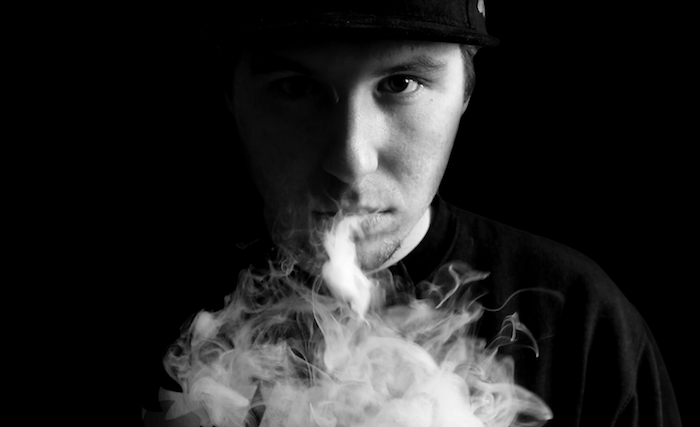 There's much talk about the return of dubstep. What's your take on that? Is there a resurrection brooding? Did it ever leave?
I feel like trap took over in 2015, but as the year came to a close, I feel like more producers have been incorporating more dubstep-style sounds into their songs. Dubstep is definitely making a big return in 2016, and I'm stoked about it.
You seem to have a budding obsession with outer space and the cosmos. What's the deal?
I have always been a fan of what could exist outside of our world and galaxy; my favorite genre of movies is sci-fi, as well
Do you think Martians would dig festival trap?
[Laughs] I think they might, but I'm more interested in what their festival trap music sounds like.
Growing up in Miami, did you dream of once hitting the city's festival stages and conferences?
Since I was 15, I dreamed of performing at Ultra Music Festival. Once I was about 19, I finally got to experience WMC and really see what it was all about, which makes me very excited for this year's festivities.
As a new artist on the circuit, how do you distinguish yourself from your competition and avoid getting lost in the oversaturated vortex of pre-packaged electronic music and branding?
I try to incorporate many elements from different styles of music and even artwork and other things. But all in all, I just make music I think is cool, at the end of the day, and don't really worry about any "competition." I just do this 'cause I like to do it.
It feels like it's a great time to be a bass artist right now.
It 100 percent is. The bass community has grown over the past couple years into this real tight collective of homies that is creating the sounds of the future, in my opinion. Bass music is one of the fastest-growing genres of our generation, and it is here to stay.
The bass community is arguably the closest-knit group within electronic music artists and producers. There's like an impenetrable bond shared among you all. Why is that?
I think it's because we all love what we do and all make similar styles of music. We also don't worry about competition; we just make the music we like, and that's what makes the community so cool. Also, the fans are what make this community even cooler; they are a part of this scene as much as the artists.
And what of the ladies? Bass music is largely male-driven in regard to artists and producers. With Mija and Alison Wonderland breaking through in the last year, do you hope to see more female bass producers?
There are a bunch of other female producers that are really killing the game right now, and if I had to name a few to check out, they would be CRAY, Echos, Whipped Cream, and of course TOKiMONSTA. I hope there are more female producers making more bass music in 2016.
Track List:

London Symphony Orchestra "Star Wars Theme"
Yellow Claw ft. Rochelle "Shotgun" (Lookas Remix)
Herobust "Bottle Swervice"
Torro Torro "Make a Move" (Skrillex Remix)
Lookas & Crankdat "Game Over"
Barely Alive & Twine "Smash!" (RickyxSan Bootleg)
Yeah Yeah Yeahs "Heads Will Roll"
M.I.A. "YALA" (Bro Safari & Valentino Khan Remix)
Eptic "The End" (Carnage & Breaux Remix)
MUST DIE! "Hellcat" (Snails Remix)
ID - ID
ID - ID
DJ Snake "Propaganda"
Travis Scott "Antidote" (Lookas Remix)
4B & Aazar "Pop Dat"
Party Favor & Nymz "Baddest Things"
Tove Love "All the Time" (Keys N Krates Flip)
Jack Ü & Snails "Holla Out" (VIP)
Lookas "Genesis"
Skrillex & Dillon Francis "Bun up the Dance" (Lookas Remix)
Drake & Future "Jumpman"
Virtual Riot "Warm Ups"
DJ Khaled ft. Ludacris, Rick Ross, T-Pain & Snoop Dogg "All I Do Is Win"
50 Cent "P.I.M.P"
Sam Smith vs. RL Grime & What so Not "Tell Me Latch"
Zomboy "Terror Squad" (Bro Safari & Ricky Remedy Remix)
Flosstradamus & GTA "Prison Riot"
Lookas "Voyager"
Drake "Hotline Bling" (Ookay Remix)
Knife Party "PLUR Police" (Jauz Remix)
NGHTMRE "Street" VIP
Just a Gent "Heavy As a Heartbreak" (Lookas & SMLE Remix)
Adele "Hello" (Marshmello Remix)
Mssingo "XE3" (Wheaten Remix) vs. Kendrick Lamar "Backstreet Freestyle"
Lookas "Apollo"
Follow Lookas on Facebook | Twitter | SoundCloud
---
Share
---
Tags
---
You might also like