Metronome #025: Human Life
Insomniac's Metronome series features mixes from some of today's fastest-rising electronic stars, as well as championed legends. It takes listeners deep across a wide range of genres, movements, cultures, producers, artists and sounds that make up the diverse world of electronic music.
In L.A., it feels like we're happily stuck in a yearlong summer. Sure, there are a handful of times when it's necessary to pull out jackets, but for the most part, we're spoiled with sunshine. It's no wonder, then, that producers like Human Life have been releasing tracks like "El Diablo" that are dripping in gold and just begging to be played near a pool or a beach. In this edition of our Metronome series, allow Human Life to ease your transition into summer with a set of wondrous tunes.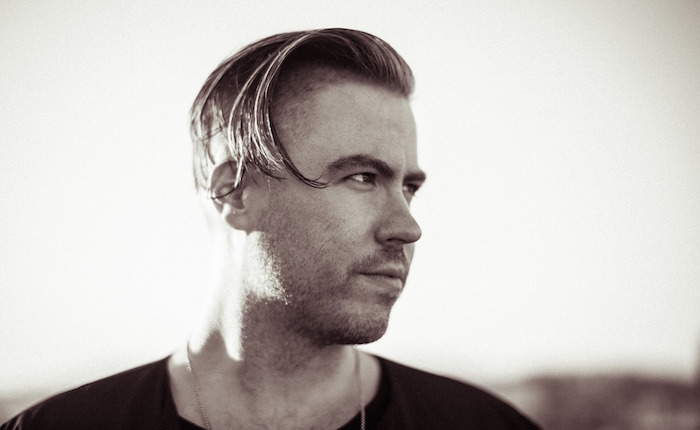 Let's talk about your track "El Diablo" with Anabel Englund. How did it come to be, and what was the signing process like?
I met Anabel years back, when she came to a party at my house. I didn't even know she could sing until I saw her post a YouTube video a few weeks later, and I was blown away by her voice. At that time, she hadn't been involved in any electronic music before, and we started playing with song ideas together. The first thing that came together was "Falling," which came out with Hot Creations, and then we started working on "El Diablo" afterward. I really took my time with the production, which meant recording most of the parts live, even most of the drums. I kept redoing live takes until it sounded right. Once it was finished, we found a home with Sean Glass at Win Music, who played it for Jan from Exploited Records. Luckily, he thought it was worth bringing onto Exploited for a remix package.
I think I just saw a couple more remixes pop up.
Yeah, part 2 of the "El Diablo" remixes just dropped, and they include really nice remixes from Chaim, Chambray and others. Also, I just released my collaboration with the Adana Twins on a track called "Bleeding." The original is out now on Exploited, and remixes from The/Das and Mark E will be out March 30.
"El Diablo" has the ultimate pool party vibe. Do you think living in L.A. rubs off on your productions?
Yes, I do think living in L.A. brings a certain aesthetic to the music. There's such a nice juxtaposition between the sunny days and nights, with so much great underground music events to check out for inspiration. I'd say that's really the concept behind Human Life, with some melodic elements that you can really grab onto, but also a bit of an underground feel to the production.
I can see this track being pretty big in Ibiza this year. Any plans to head over to Europe this season?
Definitely—my agent is planning European tour dates right now for this summer, and I can't wait!
Anything else you're cooking up this summer?
There's a whole bunch of new music on the way, including two EPs. One of them will be on Kerri Chandler's MadTech label, which I'm really excited about. I'm also doing a lot of production on a new project with a crew of really talented kids from L.A.: Matt Ossentjuk, Alex Nio and Jackson Englund (Anabel's brother). And as I mentioned before, lots of touring with shows in the US, Europe and some South American dates.
Track List:

Human Life & Anabel Englund "El Diablo" (Chambray Remix)
Just Kiddin "Thinking About It" (Human Life Remix)
Lonely Boy "The Subtle Frenzy"
Adana Twins ft. Human Life "Bleeding" (The/Das Remix)
Kiki "Supermoon"
Slove "Flash" (Pachanga Boys Remix)
Luis Junior "Pasion"
Joaquin Joe Claussell Pres. Teenage Music "Storm"
Ten Ven "When I Met U"
Kiwi "Llama"
Mason "Nite Rite One"
Hot Since 82 ft. Alex Mills "The Core"
Pirupa "Raw Deal"
Skream "Still Lemonade"
Jay Lumen "Resurrection"
Luis Flores "Program"
Alberto Pascual "Modeler"
Dasha Rush "Side Ways"
Howling "Signs" (Rødhåd Remix)
Butch ft. Hohberg "The Spirit"
Follow Human Life on Facebook | Twitter
---
Share
---
Tags
---
You might also like