Insomniac's Metronome series features mixes from some of today's fastest-rising electronic stars, as well as championed legends. It takes listeners deep across a wide range of genres, movements, cultures, producers, artists and sounds that make up the diverse world of electronic music.
The quick and organic ascendance of Swedish producer Hellberg mirrors that of home label Monstercat. Born out of modern-day technology and an internet-driven music industry, the ethos of Hellberg and Monstercat go hand in hand. Relinquish the status quo. Embrace the new. Lead, don't follow; invent, don't reinvent.
As one of the fastest-rising stars in the Monstercat family, Hellberg is giving progressive house a much-needed facelift. Learning from home heroes Avicii, Alesso, and the whole Mafia, Hellberg champions the golden rule of electronic music global appeal: pop songwriting hooks via dancefloor mania. You can hear it on his latest single, "Ashes (Burn Your Love)" with production BFF Rich Edwards featuring vocalist Danyka Nadeau, available now on Monstercat 020 – Altitude, the label's 20th compilation.
For his Metronome mix, Hellberg follows the formula that's taken him from undiscovered hype to budding luminary. All signs point to 2015 being the year of Hellberg, and this Metronome mix is proof why.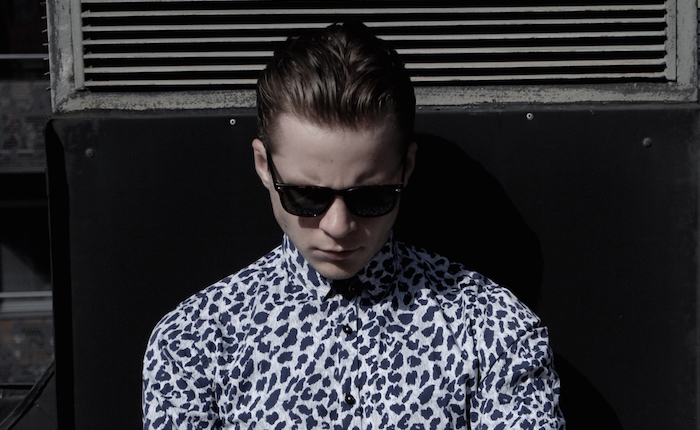 What was the biggest trend you witnessed in electronic music in 2014?
The rise of future and tropical house, no doubt. Oh, and Melbourne.
Are there any trends or movements you wish continue in 2015? How about any you wish could just stop right now?
I wish to see more groove house (Kryder, Anevo). I love that style and it would be very interesting to see where it's gonna go next year. Obviously, I would really like to see more of progressive/melodic house, since it's the love of my life.
What predictions do you have for 2015?
I predict that tropical is gonna get more radio attention. More acts than just Kygo will rise to stardom, and the big boys trying to stay relevant are gonna jump on it.  Alesso is gonna take back the house crown to Sweden and have a fantastic year with his new album. Galantis will prove again that they are true gods; I'm hoping for an album. And deadmau5 will still be trolling on the Twitters.
In your honest opinion, what is lacking in progressive house?
I don't know about progressive, but rather EDM in general. I think a focus on melody and chords, on originality and on emotion, is lacking. There are a lot of people who do it right, who I love. But it feels like the bigger the artist, the more they follow the trends, so they don't have to fear turning irrelevant, which is a shame. Again, some people do it very well, and I hope to see a whole lot more of them next year.
How do you foresee progressive house, well, progressing?
More organic, more organic, more organic. That's what I'm gonna focus on at least.
You're part of the Monstercat family and they have a very modern approach to the record industry. How do your core values align with that of Monstercat?
I love just that: They have such a modern approach. Instead of fighting new technology and new services, they embrace it. I admire the label for literally having started at the bottom, and staying alive and kicking and even becoming a major player now despite the EDM market becoming so saturated. They have also succeeded in creating a family for their staff and artists, which is probably what I love the most. I consider all of the staff and artists my friends, and I think that is something really unique in this industry and is truly something to cherish.
You're a young producer in a fast-moving industry. How has technology helped your career progress?
Without all of the amazing technology we have in this day and age, I would never had been able to start producing at such an early age, if at all. I would never had been able to interact with my fans, or even know that I had fans, hadn't it been for sites like Twitter, Facebook, and YouTube. I would also never had met the amazing people that are now my good friends, who share the same goals and aspirations as I do and share the same love for music.
You seem like an artful dude. In what ways is art, outside of music, reflected in your music?
I get really inspired by pictures I find on sites like deviantArt, especially fantasy cities and landscapes. I find it so fascinating that an artist can create something so visually stunning from just a blank canvas. They can create a whole new world in one painting. I also watch a lot of videos on Vimeo, usually beautiful time-lapses of nature from different parts of the world. It's a really good source of inspiration watching a video like that while having the project you're working on playing in the background. If the music matches how beautiful the footage is, you're on the right track.
You collaborated with your good buddy Rich Edwards on "Ashes (Burn Your Love)." Is it harder or easier to collaborate with one of your best friends? Do you try harder to outdo each other, as best friends tend to do?
It's actually pretty easy working together. We can be very honest with each other, and we complement one another very well. I think there is a bit of competition between us. It's not something I think about a lot, but it's there. We've never talked about it, and we would never say, "Dude, I did that so much better than you." But I'm sure we are both thinking that sometimes. Plus, we both probably think way more often, "Dude, you did that much better than I could have done".
How did "Ashes" come about?
I started working on "Ashes" almost a year ago; it was a completely different song back then than it is now. I sent the instrumental I had worked on to Danyka Nadeau, and about a week later I received the a cappella. Fast forward a couple months and I had started to work with Rich a lot. I was struggling doing it by myself because I had this vision of how I wanted it to sound, but couldn't quite get it there. When Rich jumped on the project, his expertise in mixing and sound design helped a lot. It's been with me for a long time, to say the least, and both me and Rich are super excited for it to finally be released.
What's next in the world of Hellberg?
There's so much new music I'm working on, a lot of exciting, new collaborations, and one special track that features a female that I guarantee you all are familiar with. Can't wait to show you guys all of the new stuff; 2015 is gonna be very special.
Follow Hellberg on Facebook | Twitter
Follow Monstercat on Facebook | Twitter | SoundCloud
---
Share
---
Tags
---
You might also like