Insomniac's Metronome series features mixes from some of today's fastest-rising electronic stars, as well as championed legends. It takes listeners deep across a wide range of genres, movements, cultures, producers, artists and sounds that make up the diverse world of electronic music.
You could call KAYZO the electronic chameleon, a shapeshifter adapting to his immediate surroundings, and you'd be totally right. Though he was born in Houston, Texas, he's lived in many different cities across the US and Canada throughout his 23 years on this planet. Thus, he's used to constant change, a trait heard throughout his DJ sets, remixes and original productions. He's able to make drastic jumps, from electro to hardstyle, without a hitch, blending multiple genres and merging fluid beats and BPMs into one cohesive sonic journey. Best believe: It's tougher than it sounds.
His biggest change, though, came in the form of a major shift in career paths. Training at a high level of hockey, he ditched the ice for a shot at the DJ decks. There was no looking back. His first big break came via the Discovery Project in 2012, when he won the chance to perform at Escape From Wonderland. It's mind-blowing to think that Escape was his first gig ever. That was followed by his original production "Tekken," which was handpicked by Krewella as part of the Future Sounds of EDM compilation from Ministry of Sound.
Fast-forward to today, where you'll find KAYZO's latest EP, Fired Up, out now on Firepower Records. An exploration of brutal bass and intergalactic energy, Fired Up shows much promise from the young KAYZO, who'll be one to watch in the next years to come.
As he did on Fired Up, KAYZO keeps it heavy and diverse on his Metronome mix, which spans hardstyle, dubstep, electro bass, internet memes, and everything in between.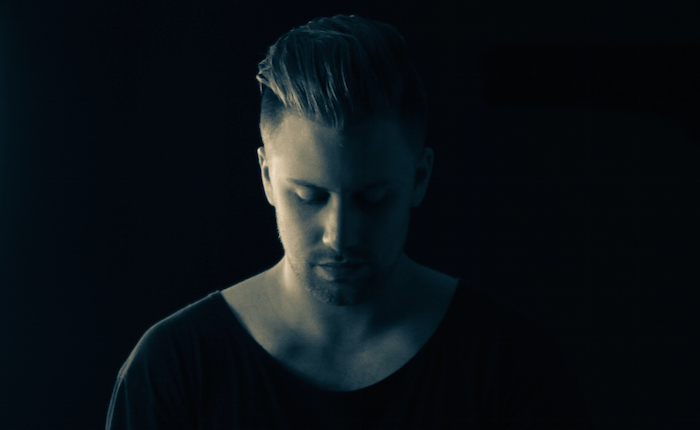 You moved around a lot when you were younger. Did you pick up different musical tastes and sounds from all the cities you lived in?
I actually started moving around at 14 for hockey and lived in a few interesting places, all the way from Salt Lake City, Utah, to Vancouver, British Columbia. But I'm not sure if the places I lived in had a direct impact on my musical influence. I would say my teammates from all over the country, and even Europe, had more of an impact. We had guys on teams that I played for that listened to everything from country to rock to hip-hop/rap. A lot of the Euros were big on old-school dance music, so I got an interesting taste of everything.
It sounds like you were almost a pro hockey player. Can you draw any parallels between hockey/sports and music?
I played hockey from the age of three, all the way until I was 19. Hockey was my life, and the goal was to play pro hockey. I learned a lot about discipline and sacrificing what most kids would call a "normal" life for the road less traveled to follow my dreams. Throughout my upbringing, it was easy to push myself on and off the ice in any way possible to be the best athlete I could be, so it was easy for me to bring the work ethic into music.
For the first year of my musical journey and life in Los Angeles, I would spend all day, every day in the studio. My roommates and I would wake up and head to class at the studio around 9am and end up leaving the building until sometimes 2–3am the next day. I was so driven to be the best I could be. I was 100 percent new to the production world in 2012 and knew I had a lot to learn to be where I wanted to be. My life with sports was a huge helping hand when I transitioned to music.
What would you listen to during hockey practice or warmups?
I was pretty spread out with what I would listen to. Heading to games, I was one to listen to calm indie rock like City and Colour to keep me mellow. Once I got to the arena and started my pregame routine, the music got more intense—anything from rap to dance music—and those artists ranged from Eminem to Bassnectar. I was pretty big on those dudes back then and still am today.
You're a Discovery Project winner. What did that experience do to your blooming career as an artist/producer?
Winning the Discovery Project, to me, was a big confidence boost and motivator. It's a funny story how I entered. I really had no intentions on entering at the time, but my girlfriend told me about the contest and thought I should enter. I had nothing prepared for the project but just so happened to have a really dark, Halloween-ish song ready to go and thought I had nothing to lose. At the time, I was still attending Icon Collective, so I was only nine months into learning how to produce; so I felt way out of my league to think I could win something of that caliber so early on in my career. When I found out I won, it was a surreal experience. It really helped me believe I could truly make it in this competitive industry.
What were some of the important lessons you learned from attending production school at Icon Collective?
Icon was everything for me. I came to Icon in January 2012, and before that I had never opened a DAW [digital audio workstation]. I knew what I wanted to do, and I knew I would do everything to make it happen. Icon gave me all the tools to be where I am today; everything from production, music business, and even to finding my flow creatively from within. It truly changed my life. I look back at my time at Icon and see that I became a better man from it.
You tend to switch styles in your mixes and productions very frequently. Does that help or hinder a new artist like you?
To be honest, from day one, I knew it would be really tough to nail me down to a specific style. I'm pretty ADD with music and am always listening to new things and styles. I am such a fan of electronic dance music as a whole, that it inspires me every day to leave my comfort zone and try something new. I think that's what the scene lacks a bit of within artists. Most artists know what works for them and a crowd and never leave their boundaries. For me, it's always about pushing those boundaries, no matter what tempo or style I'm working with. I think my fans have found that to be a true quality of mine, whether it's from my music or shows. I'm going to take you on a journey and take you through moments of all tempos and feelings and emotions.
Switching styles and genres must challenge you as an artist.
Yes, it can be a challenge. When I was attending Icon, I made a promise to myself to try and make a song in just about every genre. I tried making everything from tech house to trance to moombahton to electro house. You name a genre—I've tried it at least once. I think embedding that thinking from day one has really helped me all the way up to this point. I never feel restricted or scared to try a new genre. My fans are behind me 100 percent, too, which is a huge motivating factor. Lots of bigger guys are switching up their styles and are getting loads of hate from there "fans," and it must be so discouraging to go outside the box and be hated for it. I'm lucky to have a collective group of fans that truly back me no matter what I put out. It keeps me motivated to always switch it up.
You just released your Fired Up EP on Firepower. What can you tell me about the EP?
The Fired Up EP has been a project that I've been slowly working on since about April. I started to piece together the lead single early and kind of sat on it for while, not knowing the outcome. When I got in touch with Nina Sung, who sang vocals on it, I knew she would be perfect for the project. We started bouncing ideas off each other and had a couple writing sessions. We wanted the record to have a lot of meaning to it in regards to how we felt about the music industry as a whole at the time. In a scene so saturated with cookie-cutter music, we wanted to talk about the rebel, the artist brave enough to be different. The concept behind the Fired Up EP is directly in the lyrics. Long story short: it's so easy to fall in line with what sells and what works, but the real artistry is finding that fire within it. Be different, and be a pioneer of something that you hold true to yourself.
What's next in the world of KAYZO?
I am super fortunate to be ending the year on a strong note with tons of exciting shows and new musical projects. Expect to see me in tons of new cities in 2015. Also, expect tons of new content. I'm sitting on about eight new originals, four new remixes. Plenty of KAYZO for 2015.
Track List:

TC "Get Down Low"
KAYZO (ID)
Yellow Claw ft. LNY TNZ "Last Night Ever"
MIA "YALA" (Bro Safari & Valentino Khan Remix)
4B "Hold It Down (P.O.P)"
Bear Grillz "Terror Shards"
MUST DIE! "Gem Shards"
Yo Majesty "Club Action" (Smookie Illson Bootleg)
Janet Jackson "I Get Lonely" (DJ Hoodboi Remix)
Axwell "In My Mind"
MAKJ "Generic"
Mightyfools "Shaolin"
Bassjackers "Savior"
KAYZO (ID)
Sleepy Tom, A$AP Ferg vs. Samuel James "Mega Shabba" (Clockwork Bootwork)
Torro Torro "Cashville"
Disclosure "Latch"
MUST DIE! "Hellcat" (Habstrakt Remix)
Dr. Dre & Eminem "Forgot About Dre" (Drezo Remix)
Wax Motif & Hunter Siegel "All Night Man"
KAYZO "Visions"
Anna Lunoe "BDD" (Wuki Remix)
Wiwek "Global March"
Rawtek "Salsa Brava"
Jetfire & Happy Enemies "Brazil" (Lookas & Jules Field Edit)
Showtek "Booyah" (Party Favor Remix)
DVBBS & Borgeous "Tsunami" (Jay Cosmic Remix)
Yogi ft. Pusha T "Burial" (KAYZO Harder Mix)
Ummet Ozcan "Raise Your Hands" (Slander Remix)
Doctor P "Tetris"
Zany "Science & Religion" (Coone DJ Tool)
Alvaro & Carnage "The Underground" (KAYZO Harder Mix)
Queen "We Will Rock You"
I Am Legion "Choosing for You" (Nightwatch Remix)
Calvin Harris vs. W&W vs. Skidka & Hard Rock Sofa "Thinking About Bigfoot Moloko" (Clockwork Bootleg)
Zomboy "Terror Squad" (Henry Fong Bootleg)
Above & Beyond "Sun & Moon" (KAYZO Remix)
Carnage ft. Migos "Bricks" (KAYZO Harder Mix)
RL Grime & What So Not "Tell Me"
KAYZO "Fired Up" ft. Nina Sung
KAYZO "Fired Up" ft. Nina Sung (Synchronice Remix)
Follow KAYZO on Facebook | Twitter
---
Share
---
Tags
---
You might also like