Metronome #086: Carlo Lio
Insomniac's Metronome series features mixes from some of today's fastest-rising electronic stars, as well as championed legends. It takes listeners deep across a wide range of genres, movements, cultures, producers, artists and sounds that make up the diverse world of electronic music.
Having a trail of emulators drifting in your wake is typically a sign you're on the right track. Carlo Lio has more than a few followers, in terms of his always-attentive audience, as well as a long list of copycats looking to mimic his every move. The seasoned vet from Toronto has become somewhat of a template for most other techno and house producers, as he continually reshapes the scene and keeps the underground from stumbling over itself.
Fresh, innovative and consistently one-upping himself, his is a sound that throws off the entire curve. He sets the bar impossibly high for most of his contemporaries, yet Lio never fails to find a way to push it up another notch. It's the very reason every respectable label has invited him on during his 10+ years of staying on top. It's not just his productions he's invested in, either, as he sits on two separate record labels—Rawthentic and On Edge Society—both held in high regard by anyone worth asking. Both prolific and progressive, he's been breathing life into the scene on virtually every front imaginable. And there's still a lot of air left in those lungs of his.
As his new Ill Shit EP continues to subdue every dancefloor it touches, we figured it was the right time to put the techno titan's tastes to the test. What he came back with is a groove-heavy monstrosity you'd better hope you're ready for.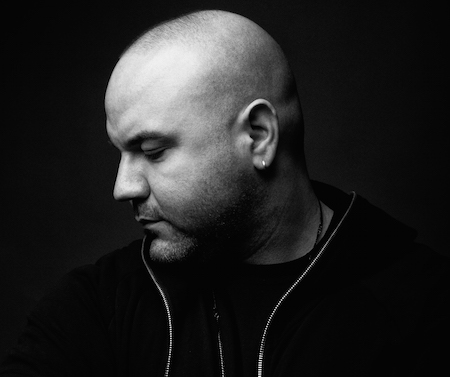 Your Ill Shit EP recently hit stores and features two new originals. How does each cut reflect where your head is at currently as an artist?
To be honest, I went back to my roots on both cuts for this EP—from the way the tracks were produced and built, to the actual style—very driving, groovy and hypnotic, with a bunch of low-end.
Obviously, much has changed since the day you put out your first release. What's the biggest difference you've noticed within yourself, and of the scene in general?
I have become a much more patient producer than I used to be. Back then, I just wanted to get music done as fast as I could, and now it's the complete opposite. I like to take my time and let my brain breathe a little. As for the scene… obviously, its growth is the main difference, and also the speed of that growth. Just take a look at how many subgenres of music there are now. I can't keep up, nor do I want to! Lol.
What mental boxes do you need to tick before feeling confident enough to make a track public?
I'll know about halfway into making the track whether it's going to pass my tests… Sometimes I don't even finish a track, and it's not until then I realize it's a yes or no. But after playing in public a few times to a crowd, that's the best way to tell whether it's gonna work, and I can give it that final "tick"!
Do you have any pet peeves as a music consumer?
Yes, when I do shop for music, I think that's when you really see how many people copy styles and are not always as original as they should be!
Carl Cox brought you on to take part in the Final Chapter series, which must have been a huge honor. As someone who holds Ibiza in high regard, do you think you'd ever reach the point where you would feel the need to walk away from the White Isle?
Yes, it's a massive honour for me, of course. As for the island, I don't see myself walking away from it. Although it is changing, and changing fast, it's still Ibiza, and there is a whole other side to it besides music. Yes, Space is closing, which is a massive part of Ibiza and has been for so many years, but there is still so much to look forward to and be excited about.
Who are your biggest music heroes, and why?
Cox is definitely at the top of the list, and musically, Mr G is my god!
What sort of legacy do you hope to leave for yourself?
Music is a constant cycle; I basically want to be in that cycle after I am gone. You see tracks being brought back many years later because they're timeless. I hope my music falls into that category, at least.
With two record labels in your name, how do you manage to keep both active while simultaneously touring and penning your own productions? Does it feel overwhelming at times?
It totally does, as well as trying to balance a normal life. But when you have a passion so deep for music and the business, you will always find time and make time. I need it to keep going through life.
Please share a few words on the mix you've put together for us.
I prepared a monster groovy mix for you guys, with a lot of character and surprises. ENJOY!
Track List:

wAFF "Kidney Punch"
Dj Vivona "Space" (Oscar L Remix)
Jerome Hill "It's Time for The"
Glen Combs "Warehouse Jam" (Vibe Killers Remix)
Lewis Boardman "There for You"
Ejeca "Convulsion" (CL Edit)
X-Press 2 "Smoke Machine" (Jordan Peak Remix)
M.in & Riven "Real Underground"
Emeskay "Listen" (Martinez & Quadelli Remix)
Carlo Lio & Nathan Barato "Feeding the Rhythm"
Ninetoes "Nose"
Halo Varga, Proudly People ft Mr.V "Trust"
Follow Carlo Lio on Facebook | Twitter | SoundCloud
---
Share
---
Tags
---
You might also like